The 2022 Produce Plus season has ended. Please hold onto your card over the winter and we will contact you with new program information in 2023. Produce Plus is funded by DC Health and administered by FRESHFARM. Produce Plus provides locally grown, fresh produce to Washington, DC residents with limited access to fresh, healthy food.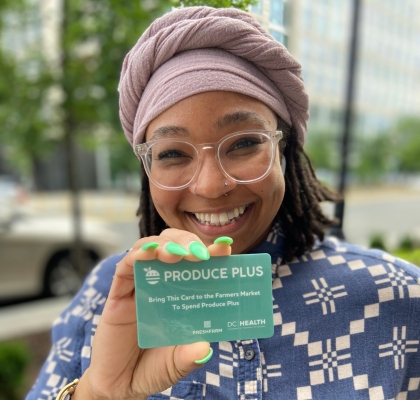 How Do I Check My Card Balance?
You can check your Produce Plus benefits card balance at any time. Here's what to do:
Go to the balance checker website
Type in your Last Name and your Produce Plus Loyalty Number (12 digits; starts with "FR" on the back of your card)
Click the "Check" button
Now you may review your current Produce Plus benefits card balance!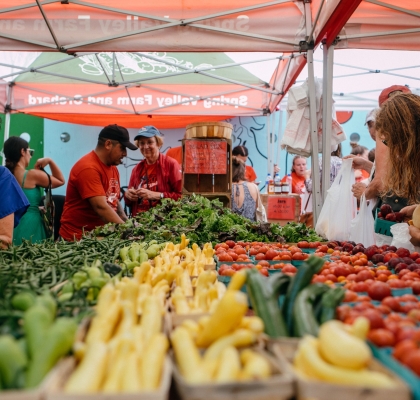 How Do I Enroll?
To receive information about the 2023 Produce Plus season, slated to start on June 1st, 2023, please

fill out this form

.

Completing this form does not enroll you for Produce Plus 2023. You will still need to complete the enrollment process in Spring/ Summer 2023.
If you participated in 2022, you do not need to complete this form. Please hold onto your card over the winter and we will contact you with new program information in 2023.
2023 Interest Form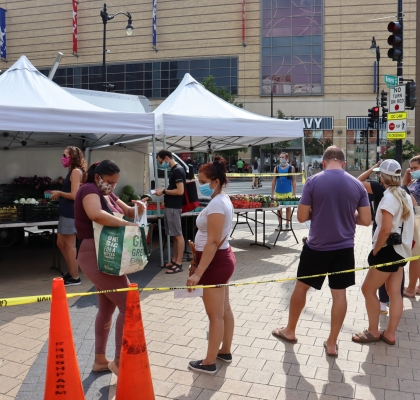 When Does Enrollment Start? When Does The Program Start?
Here are the key dates that you need to know:
The 2022 season of Produce Plus will run through November. Enrollment for this year is closed.
The 2023 season of Produce Plus is scheduled to start on June 1st.
How Does Produce Plus Work?
From early June through the end of September, program participants get $40/month to spend on local produce of their choosing at select farmers markets and farm stands throughout Washington, DC.
These funds increase access to fresh fruits and vegetables while simultaneously generating meaningful income for local farmers, many of whom are also first-generation farmers and BIPOC farmers.
Learn more about Produce Plus and 2022 program changes.
Follow us on social media (Instagram, Facebook, and Twitter) for updates!
Questions? Please email produceplus@freshfarm.org or call (202) 888-4834 and press 0 to leave a voicemail.
Produce Plus is DC Health's city-wide produce incentive program. Mayor Muriel Bowser invests more than $1 million annually in this program to increase access to fresh produce and strengthen local farmers markets.