Produce Plus is funded by DC Health and administered by FRESHFARM. Produce Plus provides locally grown, fresh fruits and vegetables to Washington, DC residents with limited access to fresh, healthy food. Due to unprecedented demand, the 2023 Produce Plus program waitlist is now full.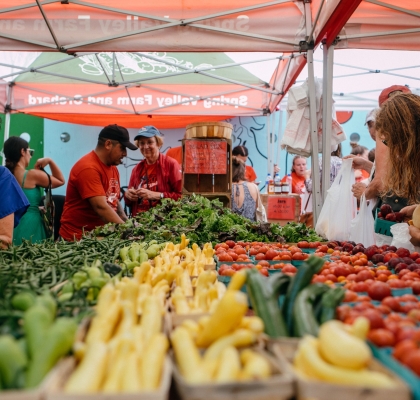 How To Enroll
Due to unprecedented demand, the 2023 Produce Plus program waitlist is now full.
Unfortunately, there are a limited number of spots in the program, which is based on the annual amount of funding received from DC.
Thank you again for your interest in the Produce Plus program.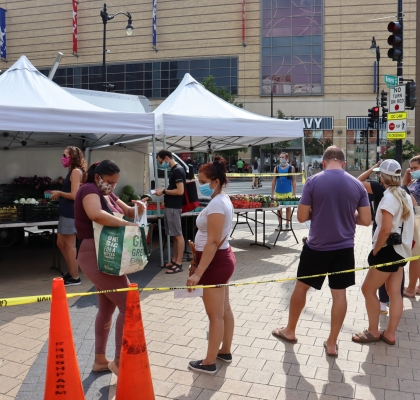 Important Dates
If you wish to enroll in Produce Plus, please keep these dates in mind:
May 8th: Enrollment opens to the public
May 31st: First round of public enrollment closes
June 1st: Produce Plus program starts at participating farmers markets across Washington, DC, and will run until November 30th

Extending the Produce Plus season into the fall is an important part of increasing food access for DC residents, especially those in Wards 5, 7, and 8

Mid-May to mid-June: First round of program approvals or waitlist notifications sent to participants
August: First potential round of waitlist additions to program sent to participants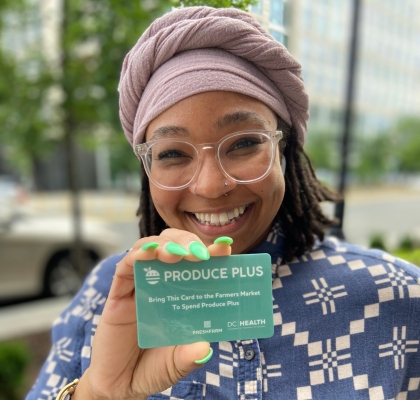 How Do I Check My Card Balance?
You can check your Produce Plus benefits card balance at any time. Here's what to do:
Go to the balance checker website
Type in your Last Name and your Produce Plus Loyalty Number (12 digits; starts with "FR" on the back of your card)
Click the "Check" button
Now you may review your current Produce Plus benefits card balance!
You can also contact FRESHFARM at produceplus@freshfarm.org or call/text (202)888-4834 to sign up to receive text message receipts.
How Does Produce Plus Work?
From early June through the end of November, program participants get $40/month to spend on local fruits and vegetables of their choosing at select farmers markets and farm stands throughout Washington, DC.
These funds increase access to fresh fruits and vegetables while simultaneously generating meaningful income for local farmers, many of whom are also first-generation farmers and BIPOC farmers.
2022 Produce Plus Impact
DC Residents Enrolled In Produce Plus
Farmers Participated In Produce Plus
Produce Plus Benefits Spent On Local Foods
Follow us on social media (Instagram, Facebook, and Twitter) for updates!
Questions? Please email produceplus@freshfarm.org or call (202) 888-4834 Monday – Friday, 9am – 3pm to speak to a representative, or press 0 to leave a voicemail. 
Produce Plus is DC Health's city-wide produce incentive program. Mayor Muriel Bowser invests more than $1 million annually in this program to increase access to fresh produce and strengthen local farmers markets.