FRESHFARM believes that fair, equitable access to healthy foods is vital to nourishing a sustainable food future. Our food access programs connect underserved communities with local foods grown by regional farmers, ensuring that fresh and local foods are accessible to all, regardless of income or background, while amplifying growers' vital role in improving food security in our region.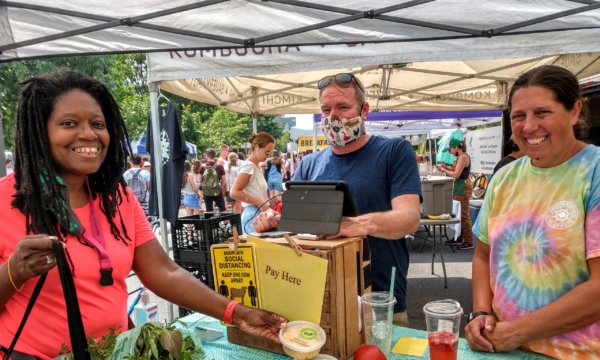 Fresh Match
Our Fresh Match incentive program provides a dollar-for-dollar match on all federal benefits spent at market, helping shoppers take home more fresh and nutritious produce and local foods.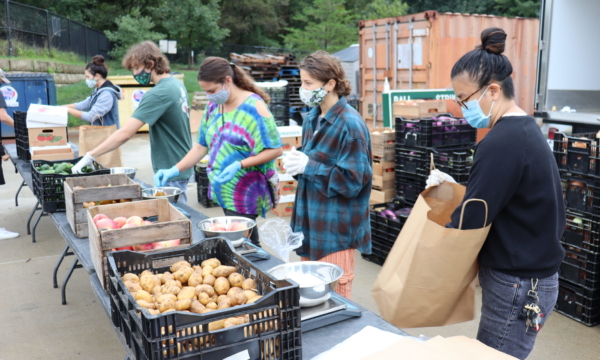 Pop Up Food Hub
The Pop Up Food Hub (PUFH) is our innovative food distribution model that leverages the power of farmers markets to maximize revenue for farmers and increase food access in the community.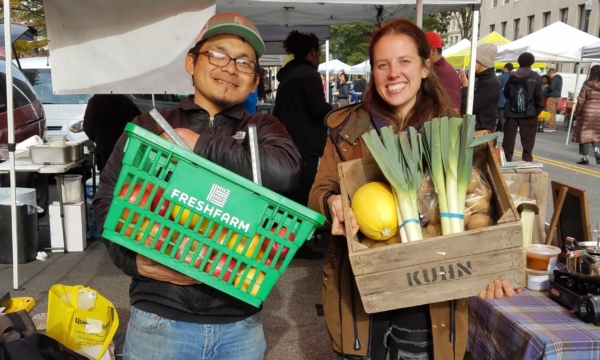 Gleaning
Through our gleaning program, FRESHFARM works closely with our network of farmers and producers to recover tens of thousands of pounds of fresh and local food at our markets each year.
Our food access work is funded by federal grants,  private foundations, and individual donations, including:
A. James & Alice B. Clark Foundation | Amazon | Association of State Public Health Nutritionists | Bainum Family Foundation | Consumer Technology Association | DC Mayor's Office on Latino Affairs (MOLA)
| DC Office of the State Superintendent of Education |  Foley Hoag Foundation | Inova Health Care Services
| Share Our Strength | The Food Insecurity Nutrition Incentive (FINI) | USDA Local Food Promotion Program (LFPP)
We're a relatively small operation, a small food pantry & it's a way for us to provide food access to fresh, local produce. — Gleaning Partner
I appreciate that this market has SNAP & Fresh Match. It means a lot to me that I have access to healthy food for me & my family. — Ashley, Fresh Match Shopper
Residents appreciated the addition of these bags of produce, which were bountiful, aromatic & contained a variety of quality produce. — Community Organizer