FRESHFARM's Pop-Up Food Hub program brings produce from local farmers to community organizations serving neighbors in under-resourced communities. This program creates economic opportunities for local growers, improves food access for those in need, and strengthens our regional food system.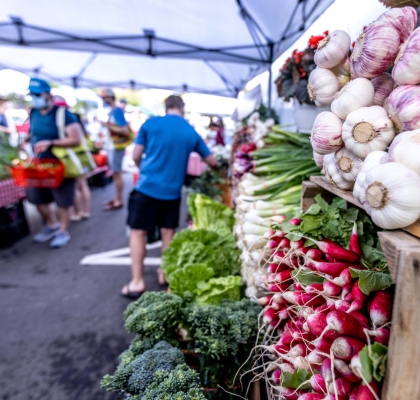 The Challenge
We believe that everyone, regardless of zip code or income level, deserves access to healthy, local fruits and vegetables. FRESHFARM runs 25 farmers markets and farm stands in communities across Washington, DC, Maryland, and Virginia, creating food access points that make buying local produce an easy and joyful experience. However, for many of our neighbors, challenges such as transportation, work schedules, and limited food budgets put visiting and shopping at farmers markets out of reach.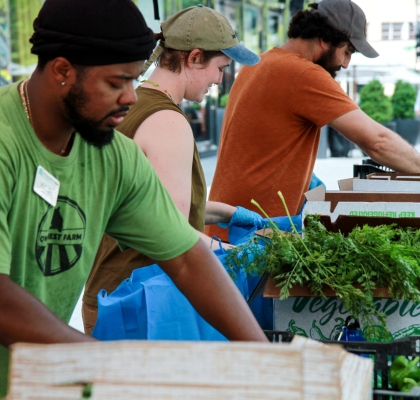 Bringing the Farmers Market to You
Our Pop-Up Food Hub program connects local, nutritious market produce to partners, such as child care centers, senior centers, and health clinics, serving families and individuals who can't easily access farmers markets. We prioritize partners who serve families in underserved communities, especially those living in neighborhoods without easy access to grocery stores or farmers markets. Many of these partners are also smaller and operating on tight budgets, and are traditionally excluded from wholesale pricing because of their small order size.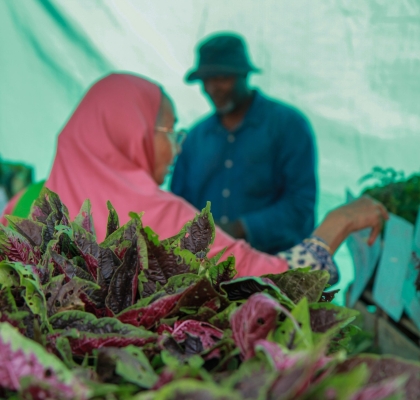 The Impact On Families
In 2022, we moved more than $500K worth of local fruit and vegetables into these communities, helping child care centers, senior centers, and health clinics offer their communities fresh, local, and affordable fruit and vegetables. This program served more than 48,000 neighbors last year alone across Washington, DC, Maryland, and Virginia.
Read About How We Increase Food Access for Young Children With CentroNía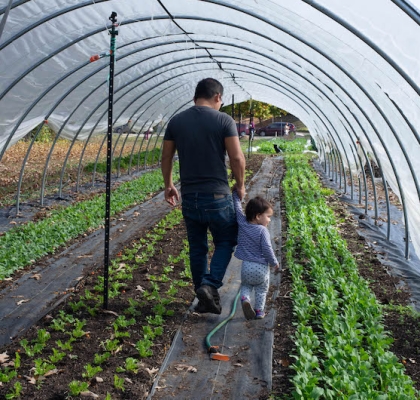 The Impact On Farmers
In addition to creating food access points in neighborhoods that historically don't have grocery stores or access to fresh food, the Pop-Up Food Hub connects smaller farmers, who are often excluded from traditional wholesale channels, with a supplemental revenue stream, which helps boost their incomes. In 2022, this model generated more than $500K of income for our local farmers.
Learn More On How We Generate New Economic Opportunities for Regional Farmers
Email us if you're interested in working with the Pop-Up Food Hub.
Pop-Up Food Hub Reach in 2022
Bags of Produce Distributed
59% of Market Share produce was delivered to SNAP customers.
Revenue for Farmers
We generated over $504,000 in additional revenue for 36 local farms.
Organizational Community Partners
We worked with 57 partners to distribute fresh, local produce to underserved communities.