FoodPrints
Let It Grow! Simple Tips for Starting a Home Garden From The FoodPrints Team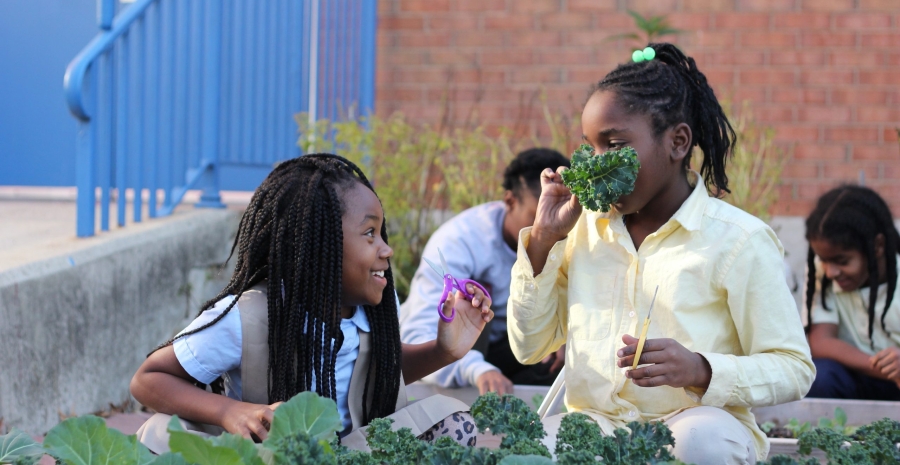 FoodPrints, FRESHFARM's experiential food and nutrition education program embedded in 20 DC Public Schools across the city, is led by skilled teachers and incredible gardeners. When pondering how to get started with a home garden, we knew who to turn to: FoodPrints Garden Director and Instructional Coach Rebecca Helgerson and Ehren Vance, FoodPrints Garden Manager, who together oversee all beautiful and productive FoodPrints gardens. The tips below are tailored to Washington, DC, and the surrounding areas. If planning a garden outside the Mid-Atlantic region, look up your USDA Hardiness Zone before starting. 
Simple Gardening Recommendations: Five Easy Things to Grow at Home
Five Recommendations for Gardening in the Ground, Raised Beds, or Containers
Looking for fun and educational gardening projects to do at home with kids? Check out FoodPrints Anywhere!