STORAGE TIPS: Similar to leafy greens, most herbs can be wrapped in a damp paper towel and stored in a plastic bag or container. However, cilantro and parsley can also be treated like cut flowers. Simply trim the ends of your bunch of herbs and store them in a jar or container with a little water in the bottom. Place a plastic bag over the herbs and store in the refrigerator until you're ready to use.
Alternatively, you can chop your fresh herbs and freeze them in ice trays covered with olive oil.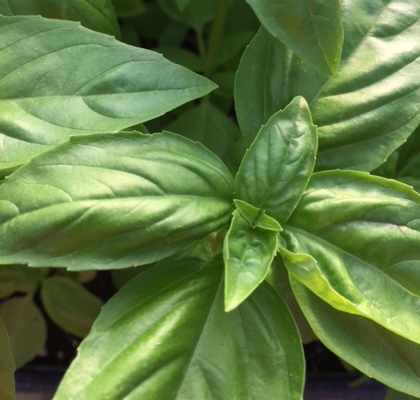 ITALIAN BASIL
Italian or Genovese Basil is most commonly used in pesto, salad dressings, homemade pasta sauce, and salads with tomatoes and vinegar.
CHIVES
Chives are tiny little green onions with a concentrated onion flavor. These are great when chopped and sprinkled over creamy soups, potato salads, nachos, or when added to salad dressings.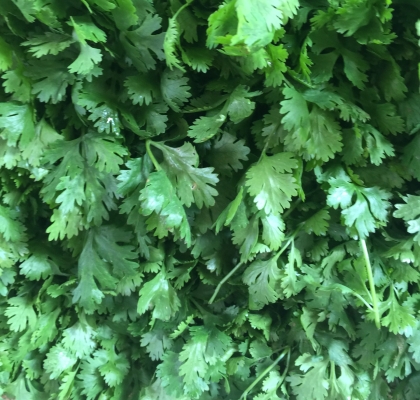 CILANTRO
Cilantro is an incredibly versatile herb because it can be used in a variety of different cuisines, such as Latin and Asian. Use it to jazz up a salsa, curry, marinade, or fresh salad.
Cilantro can easily be confused with flat parsley. Rub a leaf between your fingers and smell it to be sure you have the right herb.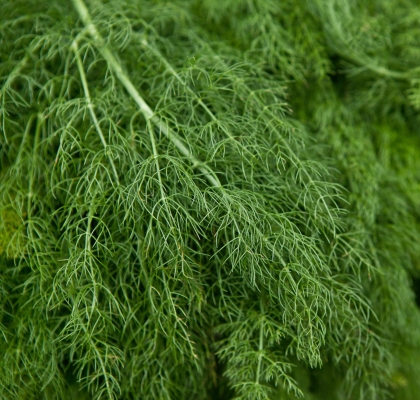 DILL
Dill, also called dill weed, can be used to make pickles and can be added to salads, soups, sauces, and marinades for a fresh herby taste. Make your own ranch dressing, dill cream sauce, or dill pickles with this herb.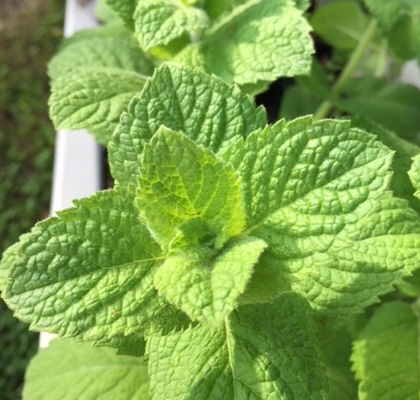 MINT
There are many different types, or varieties, of mint that can all be used in the same ways. Chop and mix into fresh spring rolls or lettuce wraps, add to hot tea, mixed drinks, yogurt parfaits, or use as a garnish for salads.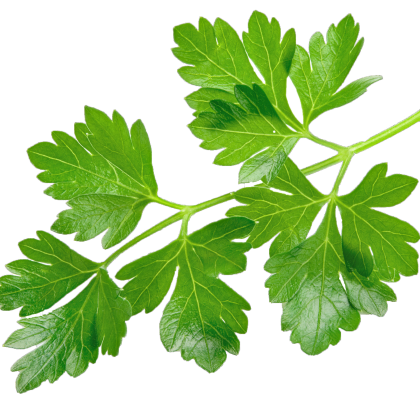 PARSLEY
Parsley can be flat like the leaves pictured here or can be curly. Use it in a variety of ways:–in coleslaw dressing; in soups, stews, salads, and pasta; on top of roasted potatoes; and in hot or cold grain bowls (with quinoa, couscous, or in tabouleh salad).
Parsley is commonly confused with cilantro because of the shape of its leaves. Rub the leaves between your fingers and smell it to be sure you have the right herb.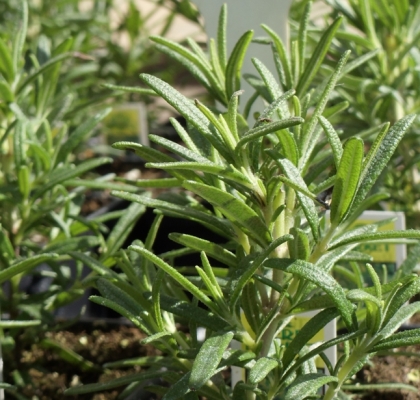 ROSEMARY
Rosemary is a pungent herb that pairs well with poultry, meat, and root vegetables, especially potatoes.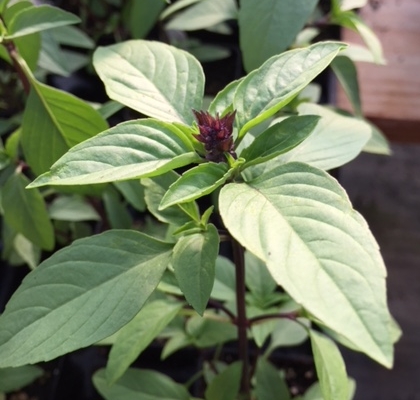 THAI BASIL
Thai Basil is most commonly used in Thai or Asian cuisine. Chop and add to curries, fresh spring rolls or lettuce wraps, fried rice, or add to marinades and dressings.