63 interdisciplinary lessons that align food education and academic content
The FoodPrints curriculum is designed to be taught throughout the school year across grades from Pre-Kindergarten through 5th grade. Lessons are free and sequenced according to seasonal topics and adaptable for a range of uses from embedded programming, to supplementing classroom education, to garden-based learning.
Check out our new curriculum video series!
Fun, high energy instructional videos for teachers and students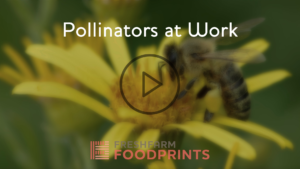 View our 63 lessons by theme or grade, or view all to search lessons by theme, grade, or academic standard.
Sample Lessons
Access three full lessons here to view the structure, depth, alignment, and versatility of our curriculum.
How to Access Our Curriculum
To access full versions of our 63 standards-based themed lessons by grade level, please register with us. Once you are registered, you will be able to download the full lesson PDFs on each lesson page.