With schools closed, our team has shifted to creating resources for cooking nutritious recipes and learning with what's on hand at home.
FoodPrints Anywhere is full of hands-on, engaging learning activities for families, and resources for preparing and enjoying nutritious, delicious, simple recipes.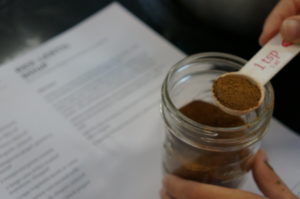 Some of our featured FoodPrints Anywhere activities:
The FRESHFARM online recipe box contains 200+ simple, low-cost, nutritious recipes.
Our tips for cooking with kids help set up successful experiences in the kitchen so you can engage in this important building block of a lifetime of healthy eating.