Nutrition Education for Limited Resource Communities
FRESHFARM provides SNAP-Ed nutrition education to increase the amount of fruits and vegetables and healthy foods that limited-resource children and families are eating in Washington, DC.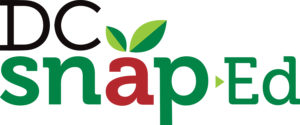 This project is federally funded by USDA's Nutrition Assistance Program – SNAP.
This institution is an equal opportunity provider.
This organization follows the USDA civil rights policies.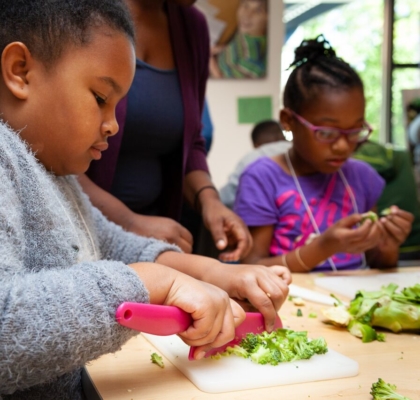 Nutrition Education in Schools
FRESHFARM provides evidence-based food and garden education for preschool and elementary school students through FoodPrints classes at 6 DC public elementary schools through the FoodPrints model. This model: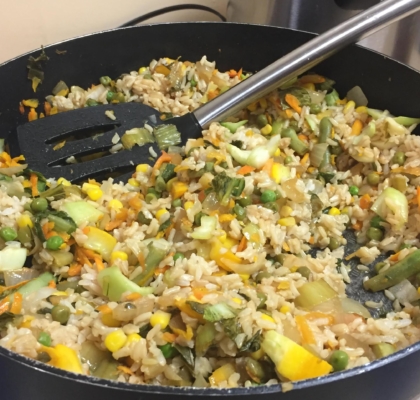 Nutrition Education in Childcare Centers
FRESHFARM provides food education for children aged 0 to 3 years and their families in four Washington, DC, early childhood learning centers. At these sites:
Community Program Associates provide direct nutrition and culinary skills education when families pick-up their weekly share of local produce.
Monthly Family Cooking Nights create community around nutritious food in the childcare setting.
Produce supplied directly from FRESHFARM's farmers markets by our Pop Up Food Hub is used to prepare nutritious snacks or meals for young children.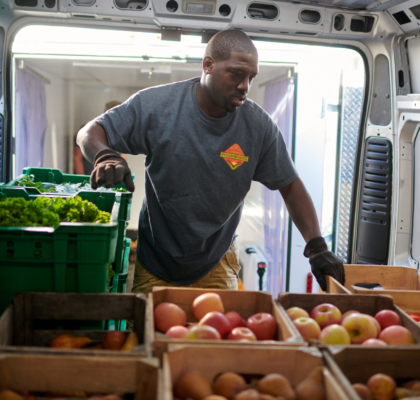 Nutrition Education Policy Change
Key to this project is affecting policy and environmental change through:
Family Cooking Nights

Scratched cooked meals in the cafeteria through the Class to Café project
Family Shares that use wholesale produce purchasing through FRESHFARM's Pop Up Food Hub

School Wellness Committees

Greater access to affordable local produce through FRESHMATCH
Our SNAP-Ed project will reach more than 2,820 children and 2,880 adults.
Public Schools
In Wards 5, 7 & 8
Childcare Centers
In Wards 7 & 8
Areas of Policy Change
Food environment and food affordability