Class to Café is a comprehensive food education initiative that integrates garden and nutrition education with systems change in school cafeterias through a partnership between FRESHFARM FoodPrints, Wellness in The Schools (WITS), and DC Public Schools.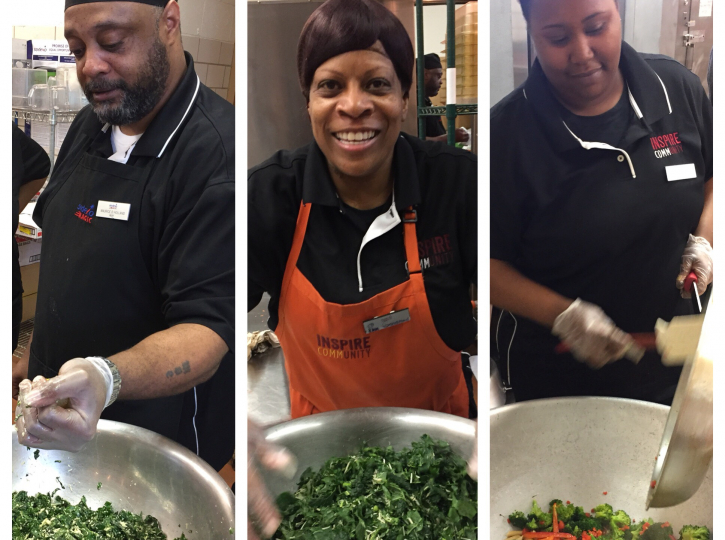 Class to Cafe: Connecting FoodPrints Classrooms and School Gardens with School Lunchrooms
Class to Café connects the school lunchroom with FoodPrints classes and school gardens. Seasonal menus are developed, tested, and served in the lunchroom, while students in FoodPrins classes harvest similar produce and prepare similar recipes as what's being served on Class to Cafe days in the lunchroom.
Wellness in the Schools Chefs works with cafeteria staff to execute the FoodPrints meal for the day, providing onsite assistance and training and an extra set of hands for the scratch cooking needed to execute the menu. The WITS Chef also spends time in the school cafeteria, engaging students in conversation about the FoodPrints meal and encouraging students to try the food. WITS Chefs provide a daylong Cook Camp training before each new menu cycle for cafeteria staff and FoodPrints staff, further strengthening skills and connections between the cafeteria and the FoodPrints classroom.
Watch a video about Class to Cafe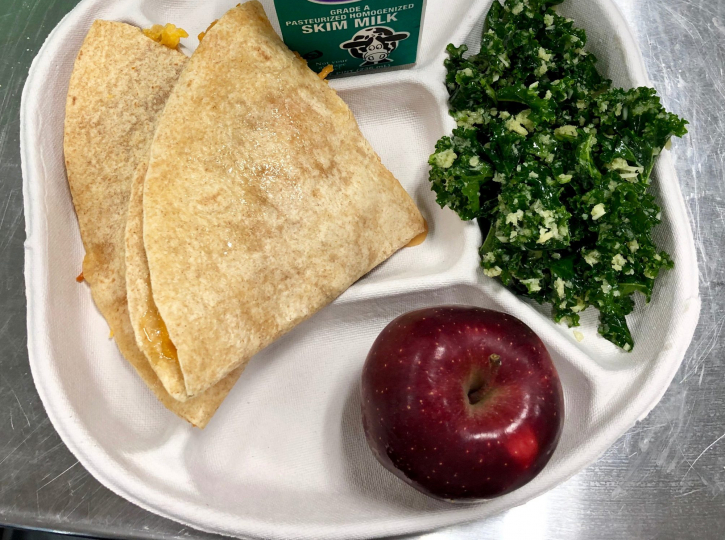 Students in Class to Cafe schools consumed significantly more food at school lunch than students without Class to Café programming
Students in schools with Class to Café programming ate, on average, 42% more of the portion size of the FoodPrints-WITS entrée and side salad than students attending schools without Class to Café programming.
According to a study in spring 2019 by researchers from George Mason University and Columbia University: 
Students participating in FoodPrints-WITS programming are significantly more likely to consume a larger share of the portion size of FoodPrints meals during school lunch, on average, compared to students in schools without this programming.
The FoodPrints-WITS recipe combinations are a favorable meal composition: students at all schools ate the different components evenly (grain, protein, and vegetables), suggesting that the way the meals were created (with the three components mixed together) could be a helpful strategy in promoting vegetable consumption in school cafeterias.
Read a summary of the Class to Cafe study