FoodPrints
Celebrating the Power of Food and Nutrition Education with Chef José Andrés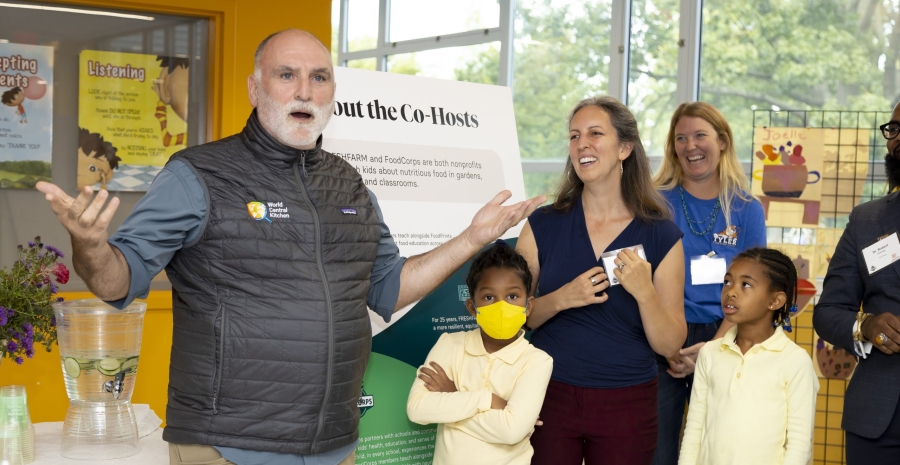 Celebrating Food and Nutrition Education
On the heels of the White House Conference on Food, Nutrition, and Hunger, 75 people gathered at Watkins Elementary School, a FoodPrints partner school, to celebrate the impact and the future of food and nutrition education.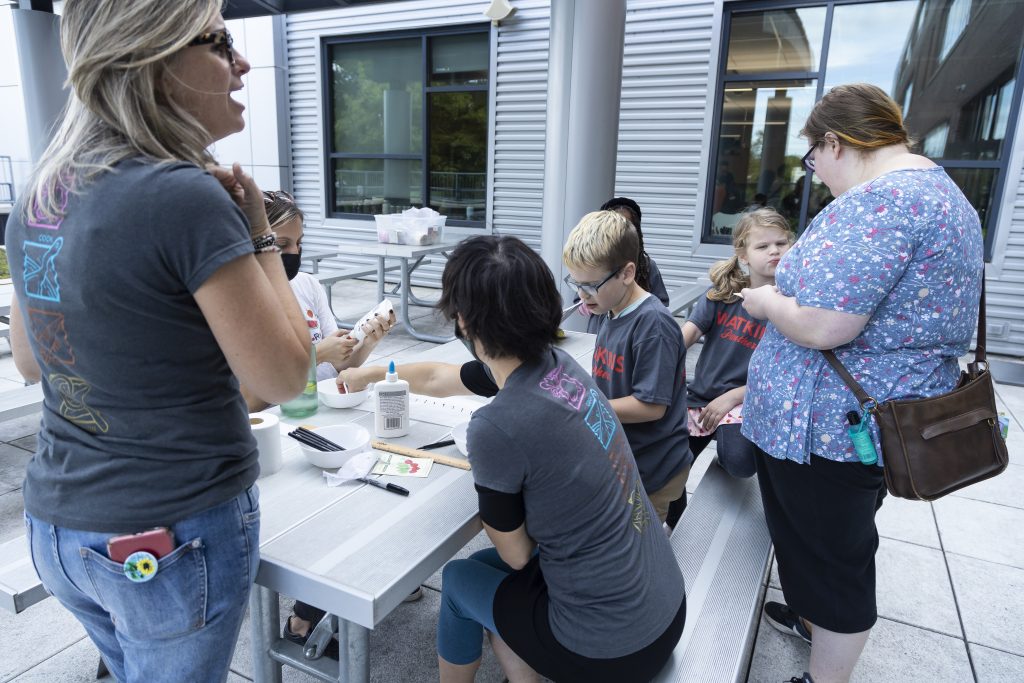 FRESHFARM co-hosted this September 29th gathering with Chef José Andrés and FoodCorps. Policymakers, nonprofit leaders, funders, educators, and students mingled, grazed on tasty bites made from some of our favorite fall FoodPrints recipes, explored stations where students shared FoodPrints lessons with guests, and took home fall veggies from a farm stand hosted by Deep Roots Farm and Quaker Valley Orchard.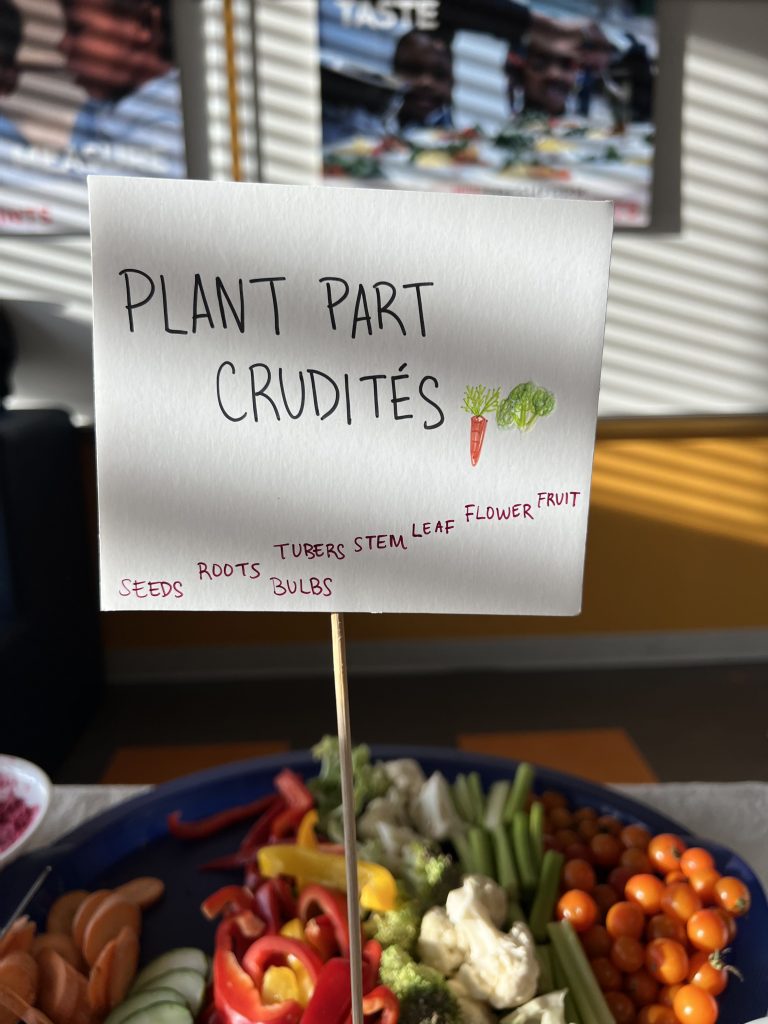 FoodPrints Builds Thriving Communities
José Andrés, a long-time FoodPrints supporter, summarized the transformative impact—and untapped potential— of food and nutrition education in his inspiring remarks: "We are not just teaching children about cooking or the seasons, but it is much deeper than that. We're teaching that in order for our communities to thrive, we need to be interconnecting the entire system, because that's where solutions can happen."
We hosted this event to spotlight the vital role of food education in addressing some of our greatest food security and health challenges and how this work connects to the ambitious plan laid out by the White House Conference: to end hunger by 2030. The Biden Administration's National Strategy on Hunger, Nutrition, and Health flags nutrition and food education as critical to achieving this goal, specifically stating that: "States, localities, and K-12 schools should consider incorporating culinary arts and nutrition education into schools."
Food and Nutrition Education and the Fight To End Hunger
We believe that FoodPrints, FRESHFARM's food and nutrition education program at 20 DC public schools, is a model both for DC and nationally for what food and nutrition education can – and should –  look like.  Our demonstrated outcomes include students with greater knowledge of, access to, and willingness to eat nutritious, climate-friendly foods, and greater engagement in schools. What's more, our PK – 5th grade experiential food education curriculum is available online and is used by educators across the country. In short, FoodPrints is part of the solution to end hunger and reduce diet-related diseases and health disparities right here in our nation's capital, and can and should be extended nationally.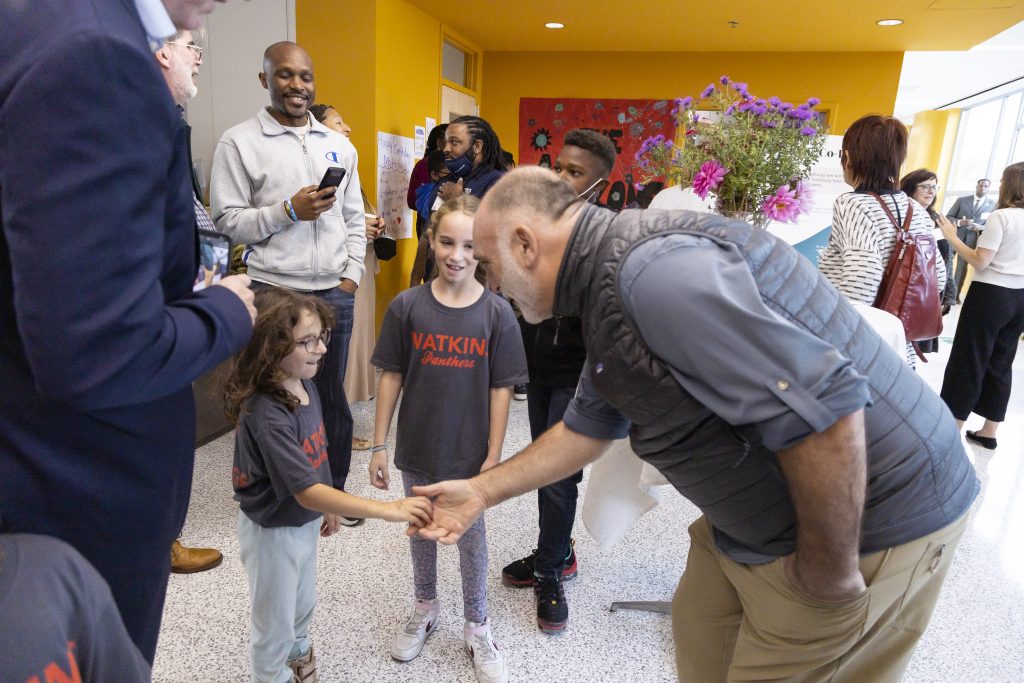 Just like we have art, music, and physical education, food education must be a fundamental part of schools. Support this transformative work by spreading the word, following FoodPrints on social media, signing up for our newsletter, exploring and sharing our curriculum, and, if you can, contributing to help us bring joyful FoodPrints experiences to more public school students.
Photos Credit: Maria Helena Carey