FRESHFARM
"We Must Feel the Weight of the Moment." What I Learned at the White House Conference on Hunger, Nutrition, and Health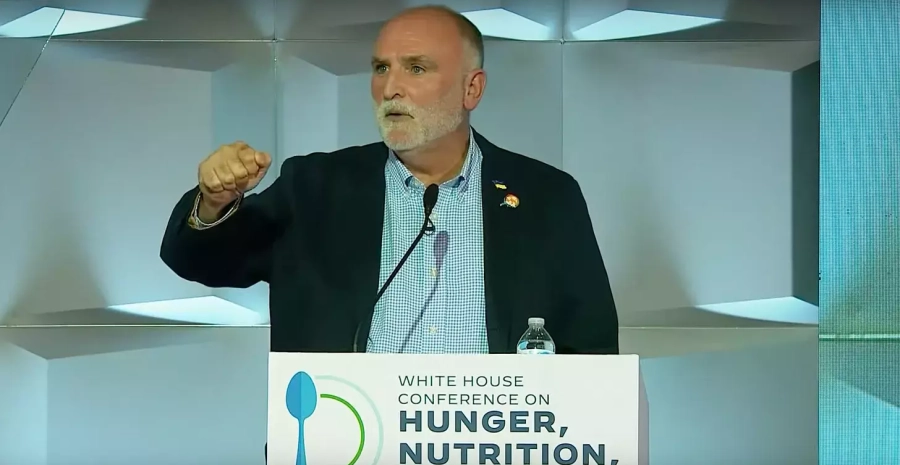 By FRESHFARM Executive Director Hugo Mogollon
On September 28th, the Biden Administration hosted the White House Conference on Hunger, Nutrition, and Health—the first convening of its kind in over 50 years—and laid out an ambitious goal: ending hunger and reducing diet-related disease by 2030. I had the opportunity to attend it together with other regional and national leaders. I left inspired, energized, and convinced that our work at FRESHFARM is vital to achieving this goal. These are my three takeaways.
The spotlight is back on a grassroots movement that has tirelessly worked to highlight the connection between food, nutrition, and health for generations.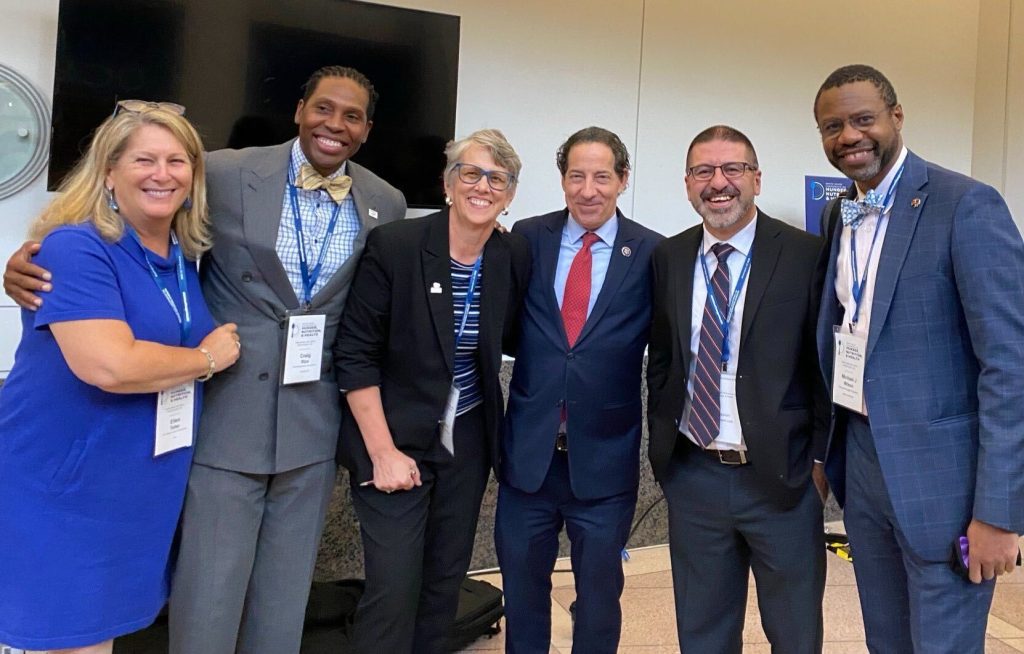 This week, at the Conference and adjacent gatherings, I reconnected with several local and national leaders who have changed the food landscape in the last few decades. Since I joined the world of food system work, I have constantly been amazed and inspired by these incredible people who have dedicated their professional lives to creating meaningful change. Many of these leaders pursued ideas that once seemed impossible and are now success stories. For example, experiential nutrition education and nutritious meals in schools were not always a national priority. Still, people like FRESHFARM Director of Education Jenn Mampara have pursued a dream for 12 years to put it front and center, changing the lives of thousands of children in our nation's capital.
The Conference is shining the spotlight on the efforts and actions of everyday people, putting together a national strategy built upon decades of work and recommendations of a grassroots movement that believes in prioritizing the needs of producers and consumers to create healthier communities through local and nutritious food.
Policy is powerful, but change starts with the innovative solutions created by partnerships and community-based programs.
The Administration did an outstanding job highlighting the impact of the last Conference held fifty-three years ago, which included the creation of such transformative programs as school lunches and the Special Supplemental Nutrition Program for Women, Infants, and Children (WIC). It also made it abundantly clear that without the local and regional organizations that have created a plethora of approaches to connect people with nutritious food, many of the successes since the last Conference would not have been possible.
As part of a "Call to Action" for the White House Conference on Hunger, Nutrition, and Health, the Administration announced more than $8 billion in new commitments from organizations across sectors. However, we must follow suit locally and catalyze local governments, businesses, and philanthropic organizations to support coordinated regional efforts. Innovative solutions will only be created and implemented with these institutions' full backing and resources.
Food and nutrition are vital to community development, and as Chef José Andrés noted in his remarks as a keynote speaker at the Conference, "locals know best how to help their community." Regional commitments will help us reimagine how we work with our local partners and our regional farmers to elevate the voices of those impacted the most by hunger and food insecurity. Only in this way will we be able to close the food disparities among our communities.
"We must feel the weight of the moment."
I had the opportunity to listen to several impressive national leaders, but the words that resonated the most with me came again from Chef José Andrés. He made a powerful call to action: "we must feel the weight of the moment."
We are living in a transformational moment, with social and environmental obstacles that challenge us to create a values-based approach to food. This moment demands action if we want to be part of building an equitable, sustainable, and resilient food future.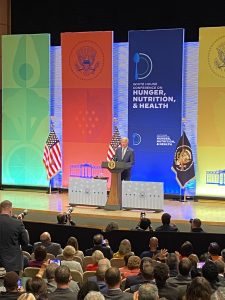 I left the Conference energized, motivated, and hopeful about the future. I am more convinced than ever that realizing the Administration's goal will only be possible if local and regional organizations have a seat at the table and are empowered to transform national policies into tangible outcomes.
FRESHFARM has been part of this movement and a transformational force in the region's food system for 25 years. Our programs have changed the lives of children and their families with the FoodPrints experiential nutrition education model; our farmers markets and food distribution model fuel the local economy, create jobs, and turn sustainable practices into sustainable incomes for hundreds of farmers; and we have uplifted individuals, communities, and organizations by connecting them with nutritious and fresh food.
FRESHFARM's innovative approaches, decades of hands-on food system expertise, and regional multi-sector partnerships uniquely positioned us to meet this moment and continue nourishing our region's food future. We are ready to roll up our sleeves and take action.