Farmers & Producers
Looking for Eggs? We've Got You Covered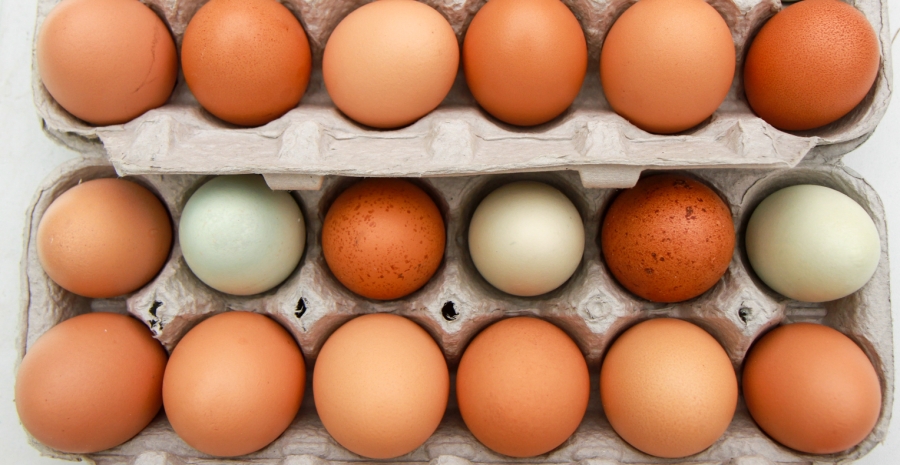 Egg Price Inflation and Egg Scarcity
We are currently experiencing a national EGGmercency! While eggflation at the supermarket is through the roof, and store refrigerator shelves are often empty, there is some good news: egg supply and prices remain steady at farmers markets.
This is just another example of why a short supply chain can be more reliable than a long supply chain!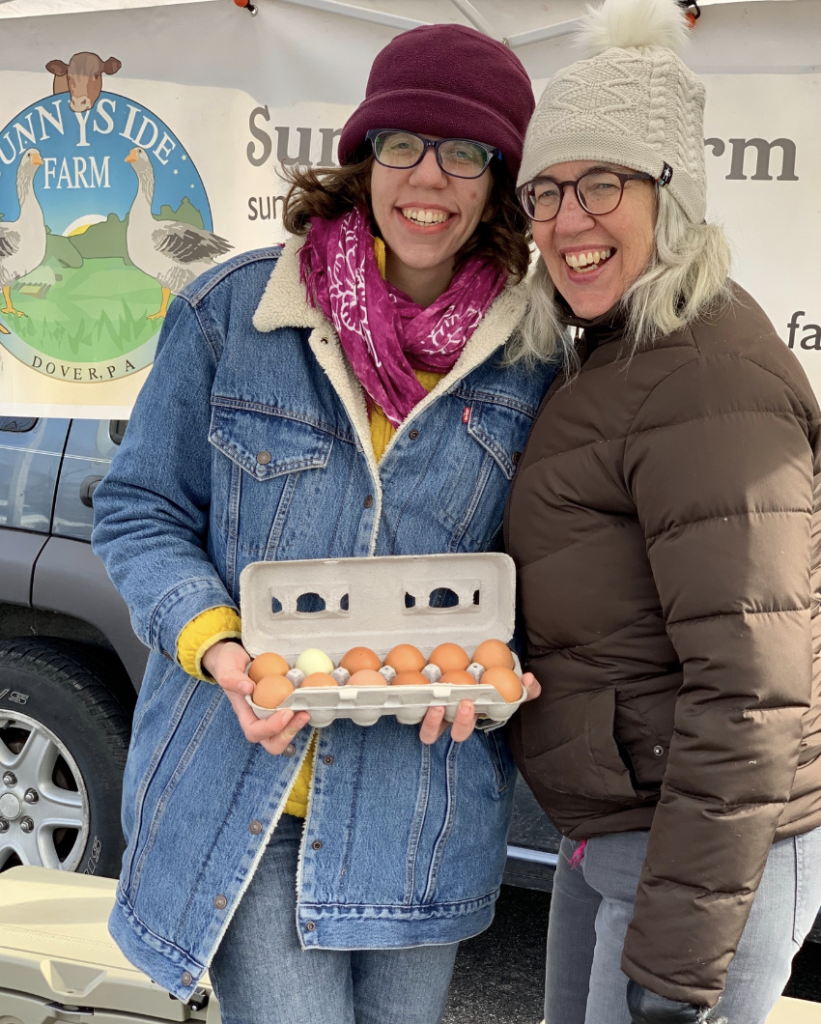 While egg supply chain issues have been covered in the news, FRESHFARM wanted to get some input from our farmers as to what exactly is going on. We checked in with mom-daughter duo, Dru and Claire of Sunnyside Farm (Washington, VA), to tap into this eggy-situation.
Long Supply Chain Versus Short Supply Chain
"There are currently a multitude of factors [in what's going on] with production eggs. There is a bird flu that has resulted in many egg farms needing to empty and sterilize their facilities. The resulting loss of hundreds of thousands of egg layers impacts egg availability, and it takes months to grow a hen from a peeper to egg producing, so there is no way to have immediate replacements. Another reason: there is a lot of feed production in areas of the globe that are currently in the midst of wars, so the farmers there cannot plant, harvest, process, or ship. Also, in North America, it is currently lower amounts of daylight, which is the natural cycle of when egg production is lowest," Dru and Claire explain.
A shorter food chain means that local and small producers are less susceptible to the global pressures — in the case, avian flu and feed shortages — that large producers face.
The Sunnyside Story
"We began Sunnyside Flowers and Farm after investigating the quality of different foods 20 years ago. Pasture-raised is best, and we have refined and updated our systems every year since!" Dru explains, "our eggs are pasture-raised year round. Every other day we move their mobile pens, so they are onto fresh grass and off of their waste. They actually graze and eat the grass, which gives the eggs that beautiful flavor and that bright color."
She continues, "pasture-raised eggs are the very first thing we raised on our farm. At first, we were on borrowed land: several different farms in the Baltimore area, until 2009 when we bought our farm. We searched for pastures that had not been in corn/soy rotation and were high ground to avoid flooding."
"We are a mother-daughter, woman-owned and operated farm. I started growing eggs while working a corporate job because I wanted to eat tasty food, and then later it became a full-time business. My daughter focuses on the flowers, I focus on the eggs, and we share time at farmers markets," Dru tells us.
Have you tried Sunnyside Farm's eggs? If not, you're in for a real treat! Find them at Mount Vernon Triangle every Saturday, from 9am – 1pm.
Where To Find Eggs at FRESHFARM Markets
You can also find eggs with:
Egg supplies vary from week to week.