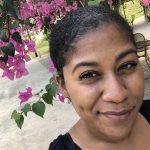 Martine Hippolyte, Director of Community Engagement
Martine remains energized to be leading community engagement efforts that help create a more equitable and vibrant food system. Originally from California, Martine moved to the District of Columbia to attend Howard University where she graduated with a degree in Psychology. Impassioned by the desire to improve health outcomes and inherent joyfulness in marginalized communities, Martine embarked on an 11-year professional journey exploring the many facets of the education and social services sector before discovering the wonder and power of the local food system.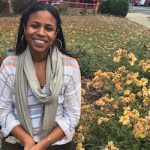 Tailor Coble, Food Access & Education Coordinator
As a native Washingtonian, Tailor feels compelled to give back to the city that helped make her make her who she is today. Tailor believes her city deserves to be well nourished, empowered to grow its own food, and sustainable for everyone.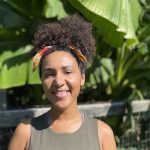 Skye Sivone Ellis, Community Food Educator
Skye works to promote a more just, equitable, and secure food system and is focused on achieving a more holistically healthy world. She loves eating, feeding, healing, learning, time spent outside, and most of all,  listening for the exchange of stories that happens across cultures and tables.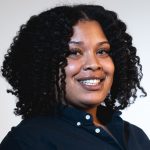 Alicia Gaskins, Community Food Educator
Alicia was born and raised in Washington, DC and was presented the opportunity to become a Community Food Educator, which was perfectly aligned with her goals of expanding food and nutrition education both personally and professionally. Alicia is inspired by witnessing the excitement of students learning to grow and prepare their own food.
Charity Hilliman, Food Access Community Educator
Charity is passionate about how food can increase our capacity to take care of ourselves, each other, and our environment. At FRESHFARM, she helps make our farmers markets more accessible and welcoming to shoppers who utilize nutrition benefits. As a liaison between the FoodPrints and Farmers Market Teams, she serves as a resource for SNAP-eligible market shoppers to support them in maximizing their food benefits.
Sherri Isaac, Community Food Educator
Growing up in DC, Sheri learned the importance of knowing how to grow and harvest her own food in her family garden. Now as a mom, she enjoys teaching her son Benjamin and daughter Chelsie about gardening, caterpillars, urban chickens, and trying new foods.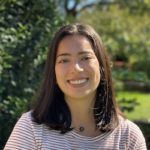 Miki Nakano, Community Engagement & Education Coach
Miki values the connections with students she builds when teaching in school gardens and cooking with students — and how these allow for deeper conversations about sustainability, cultures, equity, and equality.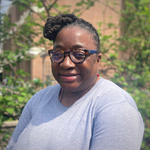 Rose Williams, Community Food Educator
As a descendent of sharecroppers, Rose was exposed to the significance of growing one's own food and cherishing the bounties of this Earth. She is inspired by the lasting lifetime impact that an early introduction to healthy nutrition can have for children.
Bianka Carter, Community Food Educator
Nastassia Webb, Community Food Educator