What's In Your Share This Week?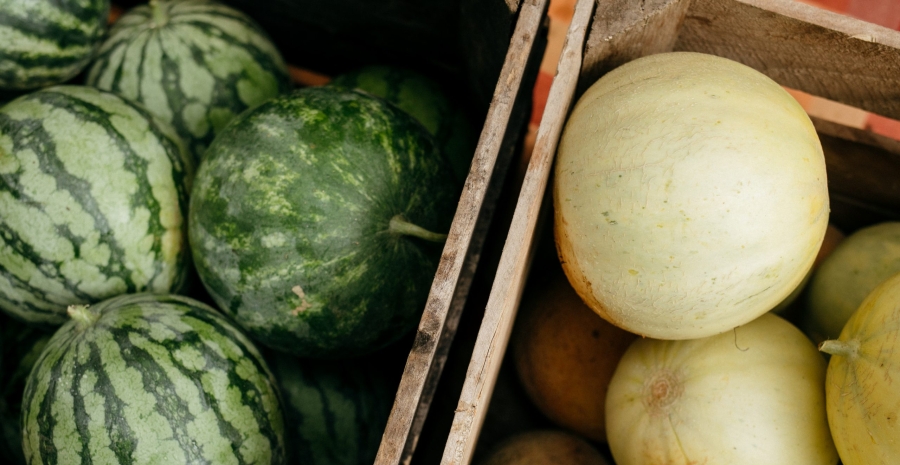 One of the best parts about summer is that we get to enjoy spending time outdoors eating and relaxing with friends at barbeques and celebrations. Although we love the potato salads and grilled burgers, no backyard celebration is complete without melons and dips.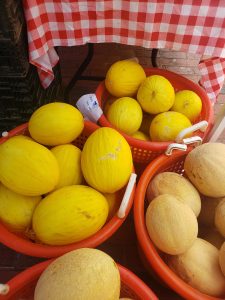 Summer brings an assortment of melons–all more exciting and hydrating than the next! From classic red watermelons to cantaloupes to canary melons we can't get enough of this refreshing fruit.
Melons are juicy, sweet, and packed with water, minerals and vitamins–like vitamin A and C. In addition to being delicious and good for you, red watermelon also contains Lycopene.
Lycopene is an antioxidant that helps keep our immune system healthy.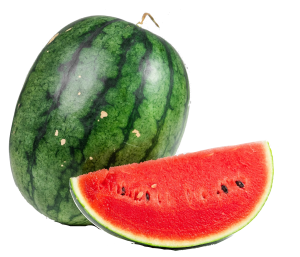 It's antioxidant pigment can be found in tomatoes, watermelon, and pink grapefruit and is the cause of their reddish color.
Our bodies are unable to produce Lycopene so it can only be obtained by eating lycopene-rich foods.
So, in case you're looking for an excuse to eat more melons, tomatoes, or grapefruit you've got one!
We've got melon recipes, salsa recipes and more. Keep reading for inspiration on how to use your Market Share ingredients:
Use whatever seasonal fruit you have and consider this Melon Salad recipe your guide to a refreshing summer salad
Spice up your Taco Tuesday with homemade Tomatillo Salsa
Or, keep it simple and pair fresh tomatoes with a savory yogurt
Head over to our recipe page to see more of our seasonal favorites!
So, what's new this week?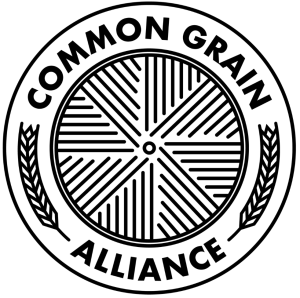 Our partnership with the Common Grain Alliance has given us an opportunity to highlight local farmers growing and processing grains in our area.
This week the spotlight is on Foggy Mountain Pasta and their uniquely shaped Cavaliere Lumache.
Gabriel Key started Foggy Mountain Pasta as the result of a lifelong passion for food. His focus is to make incredible pasta using local, organic, and heirloom ingredients.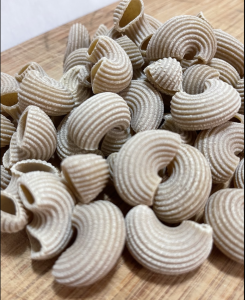 To create this shape, Foggy Mountain Pasta uses a unique blend of winter wheat flours grown and milled by Grapewood Farm in Montross, VA, pasture raised eggs from Whiffletree Farms in Warrenton, VA, and organic semolina from Italy.
For more information on how to store and prepare these noodles, head over to the Mid-Atlantic Grain Share page!
Did you know there are people who get paid to eat and write about food? Keep reading to learn more about this crazy profession: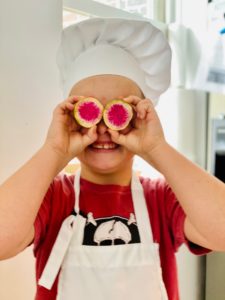 Food Critics are people that get to eat food for work (really!), and then write about the food for newspapers, magazines, websites, and social media.
Food Critics are great at writing about food because they use all 5 Senses to describe the foods they eat. You can work on developing this skill by practicing with fruits and vegetables in your kitchen! We've created this handy guide to help you Become a Food Critic.
Looking for more ways to engage the whole family? Head over to our FoodPrints Anywhere activity page for more inspiration!