What's In Your Share this Week?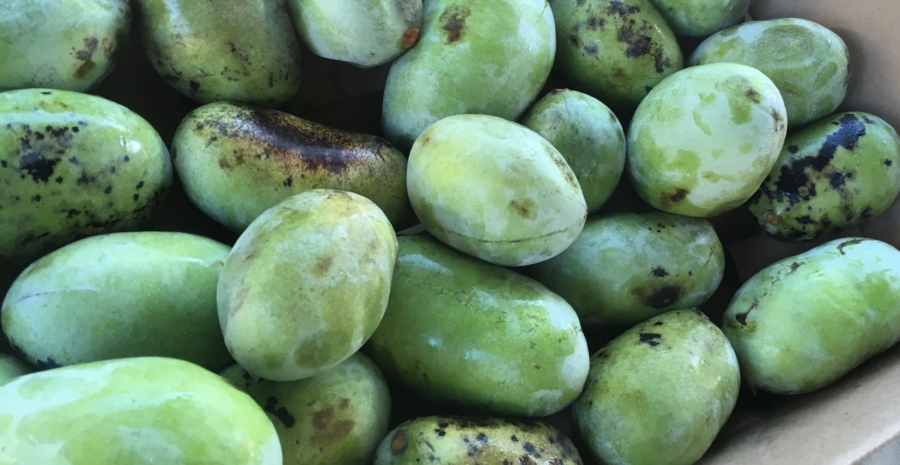 Pawpaws are North America's Largest native fruit. They can be found as far north as Canada, as far South as Florida, and as far east as Nebraska! Pawpaws can be enjoyed raw, on their own or transformed into pies, tarts and even ice cream! The taste is often times described as a cross between a mango and banana.
Try this recipe for dairy free pawpaw ice cream ~ adapted from Leigh Scott~
To make it you'll need:
1 frozen banana
1 cup of frozen pawpaw pulp (peeled and seeded)
1/4 cup of coconut milk
Toasted coconut or chopped nuts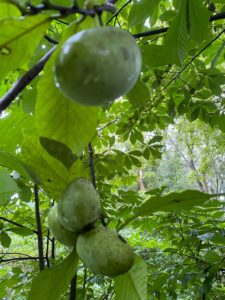 Place all ingredients in a food processor and blend until smooth. If using a blender, you may have to work in batches or blend multiple times to achieve the desired consistency.
Eat as soft serve or freeze for a more solid ice cream. Top with toasted coconut or any other toppings you'd like!
Pawpaw Storage Tips:
Pawpaws have a very short shelf life so it's important to eat them as soon as they're soft and ripe. If you don't think you will get to them while they're ripe, scoop out the inside, remove the seeds, and freeze. You can use the pulp later for ice cream, baking, jam, etc.
For more inspiration on what to do with your MarketShare haul, check out these recipes:
Read on for ways to engage chefs of all ages in preparing nutritious meals at home!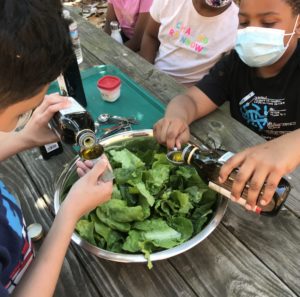 At this point in the season you may be looking for ways to switch up your salads. Making your own dressing is a great way to save money and a trip to the grocery store!
Our Salad Dressing Challenge is the perfect way to learn more about personalizing your salads.