What's In Your Share This Week?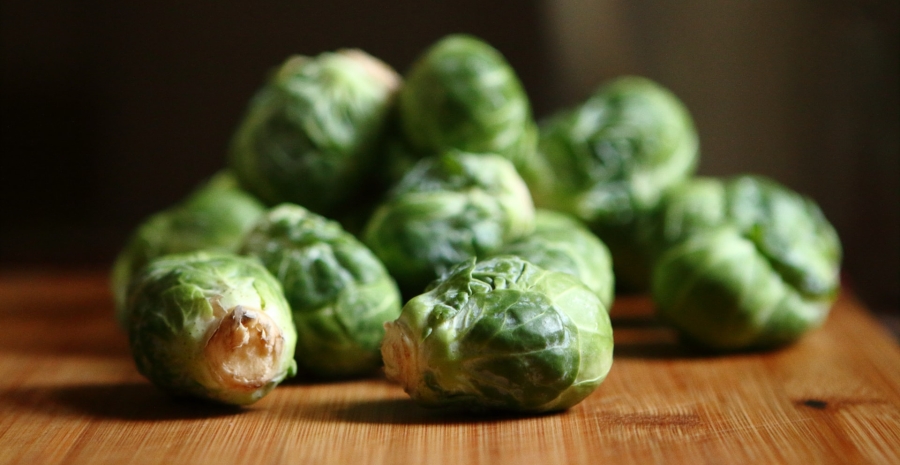 We're back again with recipes, activities and a plethora of information to help you navigate your Market Share bag this week.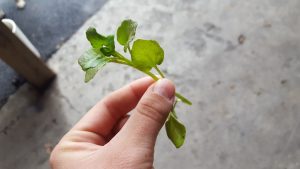 How comfortable do you feel with watercress?
Watercress is a peppery tasting, nutrient rich leafy green that is most commonly used to spice up soups, purees, salads or sandwiches.
We recommend eating it as soon as possible but if you can't do that, simply wrap it in a paper or cloth towel and store it in an airtight container or plastic bag.
Market Share Featured Item:
The last Market Share of the month will feature a local grain through our partnership with Common Grain Alliance.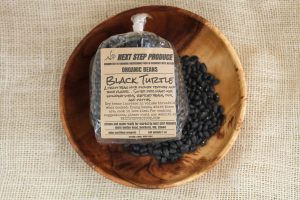 So, this week most customers can expect a pound of Black Turtle Beans from Next Step Produce.
These Black Turtle Beans are meaty with a rich flavor. Suited for many uses, including stews, refried beans, dips, and patties. Like most storage foods, dried beans are best stored in cool, dark, and dry spaces in an airtight container.
Head over to the Spring 2022 Grain Share page for recipes and more information!
Wondering what to do with your Market Share ingredients? Check out the recipes featured below:
Use those black turtle beans and try out these Slow Cooker Black Beans.
Add a bunch of watercress to a tasty and versatile Veggie Stir Fry.
Enjoy a bowl of Pasta with Brussel Sprouts and Parmesan cheese.
Or, experiment with this Apple and Onion Chutney!
Whatever you're in the mood for, our recipe page is bound to have something for you.
So, what's new this week?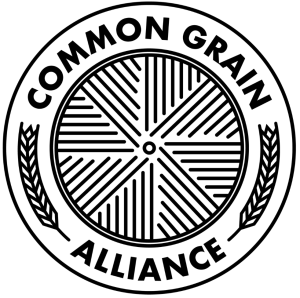 Our partnership with Common Grain Alliance continues to bring new and exciting local grains to the forefront!
This week customers can expect to see Grano di Inverno Girelle from Foggy Mountain Pasta in their Market Share bags.
Located in Chantilly, VA, owner Gabriel Key and his team are here to spread the love for real pasta that is flavorful, fulfilling and makes people excited to be creative in the kitchen!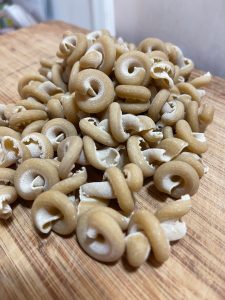 How to Store and More:
Girelle is named for its corkscrew-like turns–referencing the Italian word "girelle" which means to turn or twist.
To create this great shape, Foggy Mountain Pasta uses a unique blend of winter wheat flours grown and milled by Grapewood Farm in Montross, VA, pasture raised eggs from Whiffletree Farms in Warrenton, VA, and organic semolina from Italy.
Each and every ingredient used has been carefully selected for quality and dedication to sustainable agriculture!
For maximum freshness, store this dried pasta in a cool, dry place.
Try their pasta with a Spring Pesto, your favorite marinara sauce or keep it simple with a little butter and salt!
Looking for ways to engage the whole family in the kitchen or outdoors this weekend? Check out the activities below: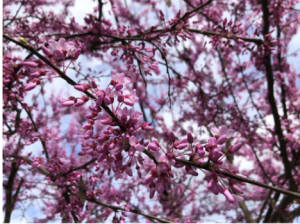 Save those odds and ends and grow a vegetable forest at home!
Go on a nature walk, put on your botanist hat and identify springtime blossoms in your neighborhood!
Use this recipe video to guide you through a weekend frittata.
Or, binge watch some FoodPrints TV and get your at-home food education on!
Our FoodPrints Anywhere page is a great resource for parents, teachers and children of all ages.
Happy Spring!