What's In Your Share This Week (Spring CSA!)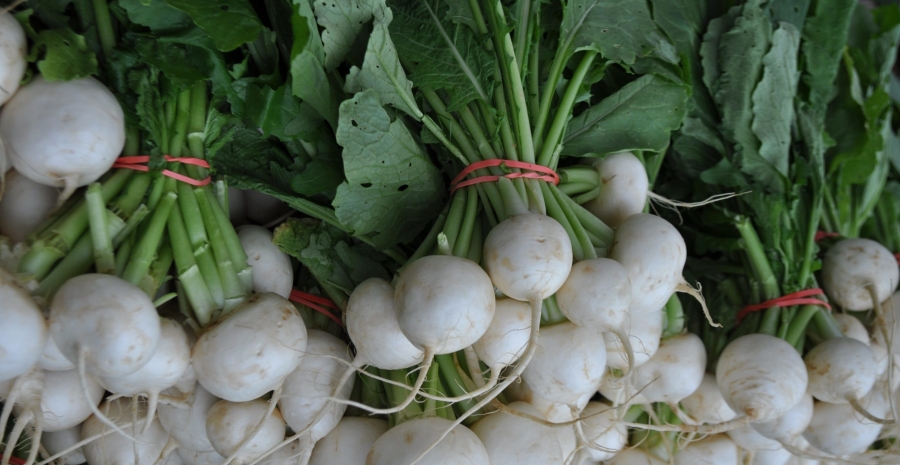 Similar to last week, customers can expect to see another round of microgreens in their Market Share bags. This week we have leek sprouts from Metro Microgreens.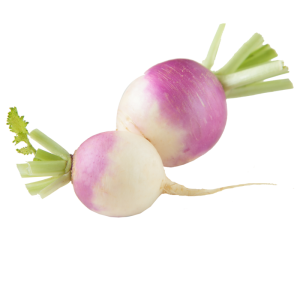 In addition to leek sprouts, customers will receive a variety of hearty root vegetables like carrots, radishes, turnips and potatoes. To extend the shelf life of your root vegetables remove any leafy green tops and store the bulbs and greens separately in the fridge. Use carrot tops for a simple pesto or turnip greens in a delicious stew.
And, if neither of those sound like your jam, you can compost the leafy greens or make your own vegetable stock.
For inspiration on how to use the rest of the items in your Market Share, check out these recipes:
Add a punch of color and flavor with these Quick Pickled Radishes and Pickled Onions.
Have some fun with customizable salad bowls with a Kitchen Sink Salad.
Or, switch up the classic recipe and try a Warm Potato Salad or this rendition using Sweet Potatoes.
Whatever you're looking for, we've got something for you. Head over to our recipe page for these recipes and more!
So, what's new this week?
We're excited to continue highlighting farmers and families growing local grains through our partnership with the Common Grain Alliance!
This week's Market Share will feature a loaf of bread from SEYLOU Bakery and Mill.
Located in Washington DC, husband and wife team Jonathan Bethony and Jessica Azeez started SEYLOU in 2017 with a commitment to use only 100% whole grains in all their baked goods and to source those grains regionally.
Along with Charbel Abrache, SEYLOU's Head Pastry Chef, they have built SEYLOU into a DC institution known for its delicious breads and pastries made with locally sourced ingredients in support of regenerative farmers.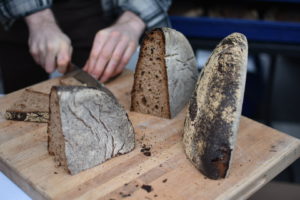 This week customers will receive a classic sourdough bread made with 100% freshly milled whole wheat flour, water, levain and salt. This bread is a collaboration of love featuring flour from a blend of hard red winter wheat from Grapewood Farm in Montross, VA, Next Step Produce in Newburg, Maryland, and 20/20 Farms in Northern Pennsylvania.
Storage Tips:
At room temperature, bread is good for 3-4 days.
To make your loaf last longer, slice and put in the freezer! Then toast individual pieces as needed. Slicing beforehand makes it easier to defrost what you need.
For fun ways to engage the whole family in the kitchen, head over to our FoodPrints Anywhere page!
Check out our recipe guides, instructional videos, art activities and more! If you're feeling inspired to make the Kitchen Sink Salad mentioned above try incorporating some math into your cooking with this creative Salad Dressing Challenge.
Happy Spring, Happy Cooking, and Happy Eating 🙂