What's in Your Share this Week? (Spring CSA!)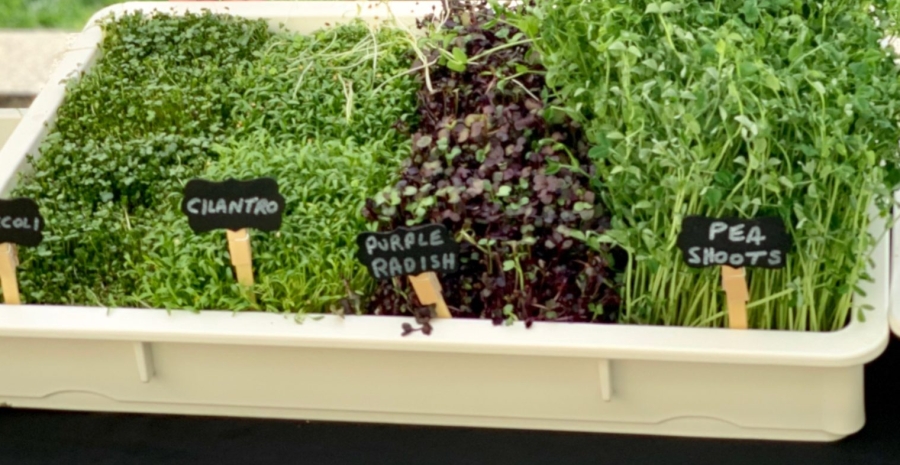 As we celebrate the changing of the seasons we start to notice some of those hearty winter root vegetables disappear and more delicate spring items popping up.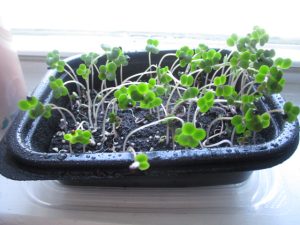 We're not at that point in the season quite yet. However, one new item customers can expect to see in their share this week are delicious sweet pea microgreens from Metro Microgreens.
Microgreens are packed with a variety of vitamins and nutrients and are a great addition to salads, sandwiches and even smoothies.
If you're trying to figure out ways to prepare the other items in your share, check out these recipes for inspiration: 
Take advantage of those root vegetables with a colorful Roasted Rainbow Bowl or a hearty Veggie Stew!
Use the green tops from your spring onions in this Okonomiyaki (Japanese egg pancake) recipe.
Or, keep it simple with these Sweet Potato Quesadillas
If you didn't find what you were looking for, head over to our recipe page for recipes like this and more!
So, what's new this year?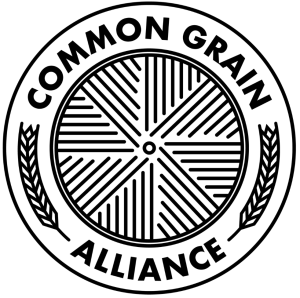 This Spring, we're partnering with Common Grain Alliance to bring our customers a variety of locally grown grains.
Last week customers received Organic Brown Rice–grown in Newburg, MD–from Next Step Produce .
This week, customers can expect to see Yellow Cornmeal from Savage Acres Farm.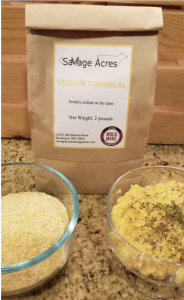 Located within the Montgomery County Agricultural Reserve, Savage Acres Farm is a multigenerational dairy and grain farm. Their Yellow Cornmeal comes from yellow dent corn that is grown and milled right on the farm!
Unlike most commercially marketed cornmeal, Savage Acres cornmeal is made from whole kernel corn that still contains the germ. This leads to better flavor and nutritional value.
Storage and Cooking Tips:
Whole kernel cornmeal stores best in the refrigerator and can remain fresh for several months. Not sure how you'll use your locally milled cornmeal? Check out this recipe for Corn Hoe Cakes!
Looking for ways to engage the whole family in the kitchen? Head over to our FoodPrints Anywhere page for activities!
Cooking with the whole family can be daunting. But, we've got you've covered.
If you're thinking of preparing the Roasted Rainbow Bowl, use this step by step recipe guide to walk you and your young chefs through the process.
Happy Cooking!