Food Access
Improving Food Access and Equity at Farmers Markets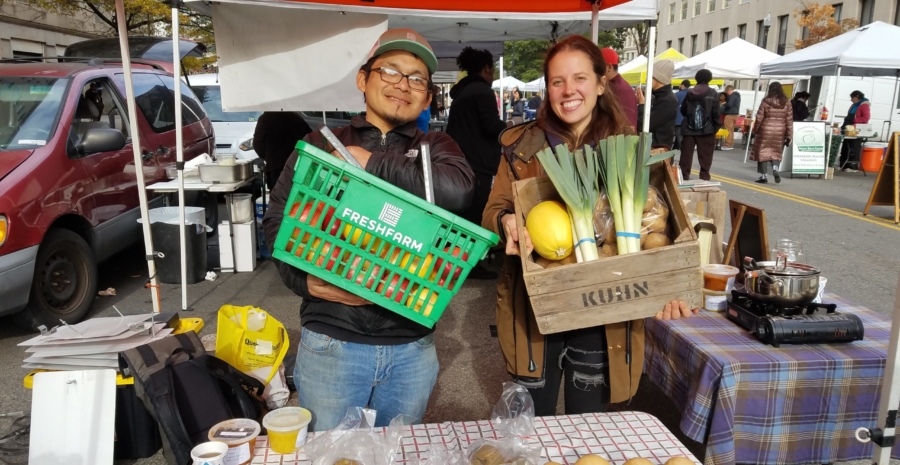 Since the onset of the coronavirus pandemic, FRESHFARM has been working hard to keep markets open and operating safely. Our nearly 30 farmers markets are not just a destination for local food lovers in DC, Maryland, and Virginia, but important access points for community members of all incomes and backgrounds to purchase fresh produce. Food insecurity has increased dramatically in light of COVID-19, and vulnerable individuals and families who have struggled with accessing food now find it more challenging than ever to provide their families with fresh, nutritious meals. FRESHFARM's food access work at our markets helps to provide fresh food to at-risk neighbors at affordable prices, and helps to make access to nutritious food more equitable. This fall, we're supporting food access and equity across the DC metro area through our Thanksgiving FRESH Food Drive and the FRESH Match program. 
This month, we have been fundraising for our annual Thanksgiving FRESH Food Drive, a key way that our markets help connect vulnerable populations with fresh, healthy food. Every year in the month of November, we work with our gleaning partners — emergency food assistance organizations across the city who help neighbors experiencing food insecurity — to provide fresh food from the market to folks in need this holiday season. Here's how it works: FRESHFARM raises money from shoppers and community members, then uses these funds to purchase fresh vegetables, fruits, and other market items to donate to our gleaning partners. Gleaners then use these fresh ingredients to prepare nutritious meals for their clients during the holiday season. The FRESH Food Drive ensures additional revenue for our small farmers, and additional fresh food for neighbors in need. You can make a donation to support the FRESH Food Drive here.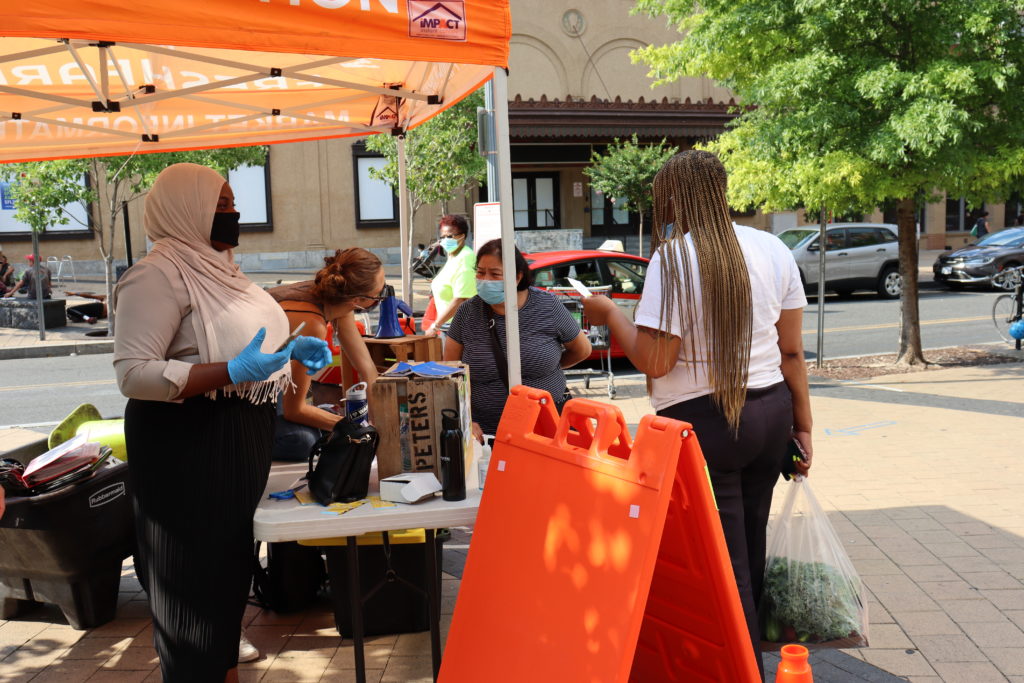 Through nutrition assistance matching programs, we empower low-income residents to buy more local produce while generating additional revenue for local farmers and food producers. The FRESH Match program matches what shoppers spend when they use SNAP, WIC, and Senior Farmers Market Nutrition Program (FMNP) benefits at the market. New this year, we offer an UNLIMITED match for SNAP transactions at all of our markets. The FRESH Match program previously capped SNAP matches at $10 per customer per market, so we are thrilled to be able to expand the program to make fresh food from the farmers market accessible and affordable for more people, especially at a time when the need is so high. The FRESH Match program helps make the farmers markets inclusive, affordable places for all, and shoppers spent more than $236,000 in federal nutrition benefits plus FRESHFARM-provided match at markets from January through October 2020.
The FRESH Food Drive and FRESH Match programs are critical to our work to make access to local food more equitable. We are committed to making our markets a place where everyone feels welcome, and everyone is able to enjoy the fresh, nutritious products of our region.