Farmers & Producers
CSA Week 2021 – CSA Round Up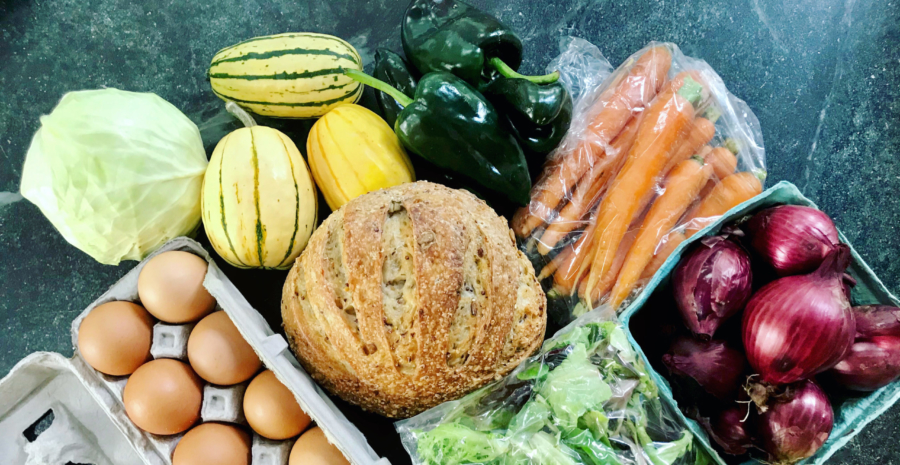 It's CSA Week! According to research done by Small Farm Central in 2015, the last week of February is the week when most of the nation's CSA members sign up for their farm share. As a result, this week is now celebrated as the perfect time to sign up for a CSA with your favorite farmer! See a list of CSA's offered from farmers in the FRESHFARM network below.
But what is a CSA? Modern iterations of Community Supported Agriculture began popping up in the 1960s and 1970s worldwide. In the United States, the current CSA model is generally traced back to Booker T. Whatley, a Black author, horticulturist, and professor at Tuskegee University. Professor Whatley identified 10 commandments he considered essential for successful farming, including the concept of a "Clientele Membership Club." This system, in which members paid an upfront fee to pick their own produce all season long, enabled farmers to pay for necessary seed and equipment at the beginning of the season without taking out a loan; saved growers time and effort required to harvest produce; and granted club members agency in choosing the food they were eating. 
Today, CSA operates very similarly, connecting individuals and local farms in a mutually supportive relationship, wherein customers become members of a farm and receive shares of the seasonal harvest. Farmers are able to rely on assured income, which provides crucial capital early in the season. Both parties benefit from a deeper relationship with their local food system. 
During this difficult past year, the pandemic has caused many farmers to pivot and rethink their ways of operating, such as shifting to online ordering. It also increased the demand for direct-from-the-farm fruits and veggies. Earth Spring Farm, located in Cumberland Valley, Pennsylvania, had taken a break from the challenges of CSA farming to regroup and focus on making their small farm more financially sustainable. "Then the pandemic changed everything," says CSA Manager Morgan Laubach. "We heard the call to provide safe and reliable access to fresh foods to as many people as possible. So we jumped right back in, and we're so grateful that we did! Not only did our CSA members help to support our family and farm team through the most uncertain times, but knowing that we had a direct impact on the health and wellbeing of our community gave us a renewed sense of purpose."
To celebrate CSA Week, we've rounded up the farmers in our network who offer CSAs. Don't miss your chance to sign up for your subscription of fresh, local food, straight from the farm! 
Find even more CSA options throughout the area by using the 2021 Metro DC CSA list from the Metropolitan Washington Council of Governments, or the Find-A-Farmer map from Future Harvest.