Senior Market Team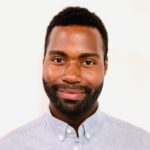 Derel Farmer, Community Outreach Manager
As Community Outreach Manager, Derel works to foster strong relationships with our market community to educate people about FRESHFARM's mission and about the work of our farmers and producers. Using storytelling to educate people about healthy living and the benefits of locally, sustainably grown produce is Derel's passion. Prior to joining FRESHFARM, he worked in public relations advocating for clients like FamiliesUSA, a national nonprofit, which seeks to increase Americans' access to high-quality, affordable healthcare. In 2016 he left the PR world to pursue a career in the food industry. He had the privilege of working for Cowbell Kitchen as their market manager. It was through this role that he gained a great appreciation for the farmers markets and their role in building community. Favorite market product: Quaker Valley blackberry jam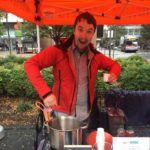 Pierre Grahn, DC + Maryland Market Operations Manager
Pierre oversees operations management at all FRESHFARM farmers markets in DC and Maryland. When he's not thinking about his next meal, which is always, he is thinking about what other people are eating, the food system, and how we can make it more sustainable and equitable. What keeps him around food and at FRESHFARM? It's definitely the people; he loves getting to share a meal and to work with the people that he does, whether it's in the office or outside. The pull of other food system workers, all of whom he considers to be his personal heroes, is Hulk strong. He expresses his unrelenting appreciation to all the growers, producers, and emergency food service workers and everything they do to keep him moving and grooving. Favorite market product: everything spicy (but really, everything is on his favorite list)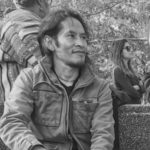 Mazat Guarcax, Farmer & Producer Engagement Coordinator
Mazat was a market vendor for a year at the Downtown Silver Spring and Dupont markets. He loves to be outside, especially during the spring, summer, and fall seasons. He always wanted to be part of the FRESHFARM team, working hard out at market and always offering a great costumer service. He's so glad that now he's part of the team! Favorite market product: greens and vegetables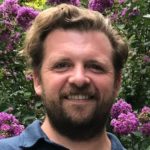 Gary Hall, Farmer & Producer Engagement Manager
Gary works with the farmers and food businesses that sell at FRESHFARM farmers markets. His work centers around being a resource to the different farms and businesses that work with FRESHFARM. A love of gardening, cooking, and the economy of food keeps Gary inspired and forever interested in the intersection between agriculture, cuisine, and community. Favorite market product: fresh okra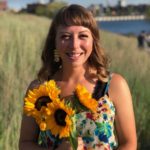 Chelsea Roseberry, Virginia Market Operations Manager
Chelsea oversees operations management at all FRESHFARM farmers markets in Virginia. She is passionate about creating a healthy, sustainable future. Favorite market product: yellow watermelon — she loves trying fun-colored produce!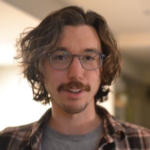 Nick Stavely, Farmers Market Program Manager
Nick oversees food access programming across the FRESHFARM network of farmers markets and leads our regional partnership and data collection efforts. Favorite market product: sourdough
---
Market Managers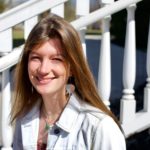 Anna (Annaleigh) Baremore, Market Manager: Downtown Silver Spring, The Parks at Walter Reed
Anna landed back in her hometown of Silver Spring, Maryland, after the COVID-19 pandemic hit and she had to leave Bogota, Colombia, where she had been teaching English. Anna is grateful to have found a way to get back into the DC environmental community despite the circumstances, and to be a part of an organization committed to food access and equity. Over the past few years, she has had a growing interest in urban agriculture and in the local food movement. She is a strong believer that food is medicine, and that it has immense power to unite communities. Favorite market product: white nectarines

Celange Beck, Market Manager: Dupont, Penn Quarter, Uptown
Celange has a background in and love for environmental/social sustainability. She used to live by the H Street NE market and has wanted to get involved with farmers markets ever since. She recently moved back to DC after spending a year abroad in Germany. She also teaches yoga in local DC yoga studios as well as private lessons. She loves her work in sustainability and yoga, taking the opportunity to remind individuals that we are a part of Nature! Favorite market product: Hex kombucha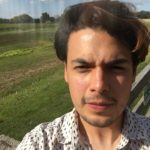 Tommy Coleman, Market Manager: Columbia Heights (Wed), Dupont, Oakton, The Boro
Tommy works to provide a save place for customers and vendors to buy and sell fresh and sustainable local foods! He is inspired by helping to promote sustainable foods and local farms. Favorite market product: Just AJ's vegan sausages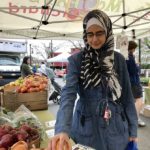 Hala Elbarmil, Market Manager: Oakton
Hala has an Advanced Permaculture Design Certification and formerly worked at the Fairfax County Farmers Markets as the Communication & Outreach Coordinator. Supporting local farmers, food artisans, environmental justice, food justice, and sustainability are her passions. Helping farmers and food artisans be successful and increasing access to fresh and local food is a big factor in the work she does. Hala loves to garden, cook, and bake; enjoys raising chickens and sheep; and loves local food. Favorite market product: I can't choose just one!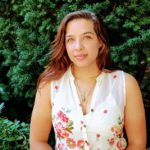 Angela Farkas, Market Manager: Arlington, Ballston, Mosaic
After graduating from William and Mary in 2013, Angela worked in insurance fraud and for two years volunteered every Saturday at the Arlington farmers market as a way to relieve stress and connect with the Arlington community. She became the market manager at Arlington two years ago. Growing up, Angela had the great privilege of always having a home cooked meal. Her single mom, who was also a teacher of material engineering at Virginia Tech, greatly valued fresh, local, and healthy food no matter how busy she was, and taught Angela to cook starting at 12. Angela's dream is to create systems that will connect good, local, and fresh food to families and communities. Favorite market product: Cowbell Kitchen olive oil cake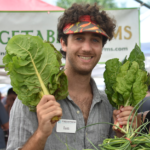 Ian Garland, Market Manager
Ian believes there is no greater use of time than shopping for, cooking, and eating thoughtfully grown food with people you care about. In his view, engaging with local agricultural is about appreciating and adding to the story of food. An academic curiosity cultivated by the George Washington University geography department, as well as field experiences in the Pacific Northwest and Eastern Himalayas, continue to fuel his work at the intersection of people, place, and produce. Favorite market product: sunchokes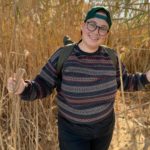 Al Goodman, Market Manager: Dupont, Mount Vernon Triangle
After some time traveling, eating, and working on farms abroad, Al came back to DC and has been working in food access for the past three years. When they're not managing FRESHFARM markets, they are working with other food education nonprofits, running gardens, school pop-up markets, and teaching DC youth about the environment, cooking, and foods that make them feel good. You can often find them working, or napping, in a DCPS school garden. They believe that food is the key to community, and community is the key to progress. Favorite market product: any and all breakfast sandwiches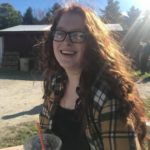 Deanna Hammel, Market Manager: Arlington, Rosslyn
Deanna studied Environmental Policy in college, but she's always been interested in agriculture. One of her favorite experiences has been working with an organization that supports small farmers in the highlands of Peru. She has also worked on a farm in her home state of New Jersey. Lastly, she is vegan, so high-quality produce is important to her. Deanna is excited to support FRESHFARM in making fresh produce accessible to everyone in the DMV area! Favorite market product: mushrooms and microgreens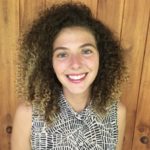 Carolyn Hirshon, Market Manager: Uptown
Carla Jabarin Claure, Market Manager: Arlington, Crystal City, Dupont
Hannah Kline, Market Manager: The Parks at Walter Reed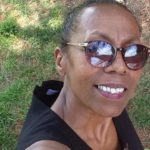 Nicole Lockette, Market Manager: Monroe Street, The Parks at Walter Reed
Nicole is inspired by teaching human beings, especially the young, how to grow and prepare organic produce, and believes it is essential for the health of future society. Favorite market product: organic fruits and vegetables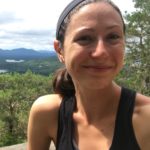 Allie Mannheimer, Market Manager: Downtown Silver Spring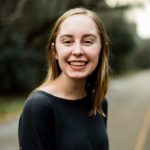 Christy McCaw, Market Manager: Columbia Heights (Wed), Dupont, H Street NE, Penn Quarter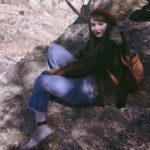 Molly Nuss, Market Manager: Dupont, Reston, Springfield
Molly grew up singing and performing, and was classically trained in opera and jazz. She performed with the Boston Symphony Orchestra at Tanglewood and has performed at Arena Stage in DC. She attended Westminster Choir College conservatory in Princeton, New Jersey and studied vocal performance and musical theatre. While in school, she became very sick and started to ask questions of where her food came from and the quality of her food. She began learning the beauty of local and nourishing foods to support health. Molly is inspired by organic farmers and their green thumbs that nourish so many people, and her interest in local food led her to FRESHFARM. She loves to help help local farmers and businesses, because they helped her along her path to healing. Molly is completing her degree in Music at GMU. Favorite market product: all the beautiful organic produce

Marcella Ortiz, Market Manager: Columbia Heights (Sat), Crystal City, Mosaic
Marcella joined FRESHARM in 2017 as an intern for the Market Share program. From there, she became a substitute manager and eventually a full-time market manager. She has been in the food scene for over eight years and has a passion for local food and food access. Marcella is currently studying graphic design and aims to help small farms build their brands and websites. Favorite market product: Italian Veenies from Just AJ's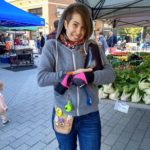 Laura Popielski, Market Manager: Monroe Street
Laura started her local food love affair in 2013 working for GardenShare in St. Lawrence County, NY, a nonprofit organization that, among many things, supports 10 area farmers markets. She oversaw the SNAP/EBT incentive program. Following that, she managed the Potsdam Farmers Market (also in NY State) for two seasons before moving to DC to obtain an MPH Nutrition Masters degree from George Washington University. She couldn't stay away from farmers markets so after a one year hiatus, she found myself back in the game, at the Monroe Street farmers market in 2017. She's been dancing around with vegetables and petting market dogs ever since. Laura is passionate about improving local food access, encouraging health-promoting behaviors, and fostering community; all of this happens weekly at Monroe Street. It's a pleasure to a part of it. Favorite market product: oddly shaped sweet potatoes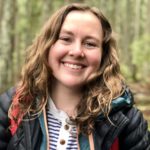 Caila Prendergast, Market Manager: H Street NE
Caila believes that there is truly nothing better in this world than a farmers market tomato sandwich. Her upbringing in North Carolina inspired not only her love of tomato sandwiches but also a general curiosity about the relationship between food and place that she continues to explore wherever she goes. After arriving in DC in 2018, she immediately began looking for ways to get involved in the local food community and landed at FRESHFARM. Her work during the week as a community development professional in the affordable housing arena intersects with food and food access, and she often brings conversations to the table about how food access and affordable housing can work together to lift up communities. Favorite market product: tomatoes

Samantha Rabinek, Market Manager: Dupont, Reston, Springfield, The Boro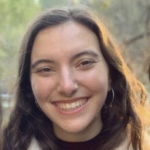 Yael Reichler, Market Manager: Columbia Heights (Sat)
Yael is passionate about farming and gardening, supporting farmers, food system reform, and helping people learn to grow food themselves! She has explored many different types of agriculture, including small-scale vegetable production, organic rice, dairy goats, and permaculture. Yael supported the development and operations of a food hub in Ohio for four years and has worked with multiple food and agriculture nonprofits across the US. Favorite market product: maitake mushrooms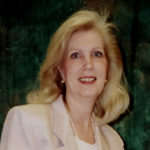 Pam Simon, Market Manager: Downtown Silver Spring
Pam traces her love of markets to childhood visits to Baltimore's famed Lexington Market with her grandmother. She was introduced to FRESHFARM on the opening day of the Penn Quarter market. After retiring from a career in Early Childhood Administration, she became a FRESHFARM volunteer in 2015, working with the Market Share program learning about issues relating to the growing of food and the food system. She enrolled in the University of Vermont's Breakthrough Leaders for Sustainable Agriculture Program to both broaden and deepen her understanding of food systems. After nearly three years as a Downtown Silver Spring market volunteer, Pam became a market manager in 2020. She has worked with many dedicated individuals doing the hard work to support farmers and increase food access for low-income communities. Favorite market product: strawberries and peaches (for taste and fragrance!)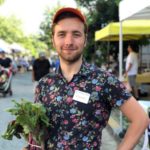 Corey Snedgen, Market Manager: Mosaic, Mount Vernon Triangle, Rosslyn
Corey started at FRESHFARM in 2016, where he went from intern to coordinator of FRESHFARM's Market Share program in 2018. Over the years, he has managed several winter and full season markets. Corey joined FRESHFARM to connect with farmers and better understand where our food comes from. He has an extensive background working with produce. Previously, he has worked as a produce buyer, farm manager, and vendor for farms in Virginia and Maryland. Favorite market product: hot sauce and hot peppers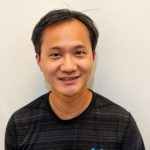 Chi Wang, Market Manager: Downtown Silver Spring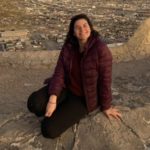 Jeslyn Zakes, Market Manager: Arlington, Dupont
Jeslyn started working with FRESHFARM's FoodPrints program for her work study position during her junior year of college and has been with the organization ever since! She is continually inspired by the lengths that community members will go to support each other, especially surrounding food, health, and education. Favorite market product: heirloom tomatoes
Substitute Market Managers: Maria Ayala, Xavier Bure Quijano, Jane Eisenhardt, Daniela Mrabti, Andra Naing, Bodhi Vasilopoulos