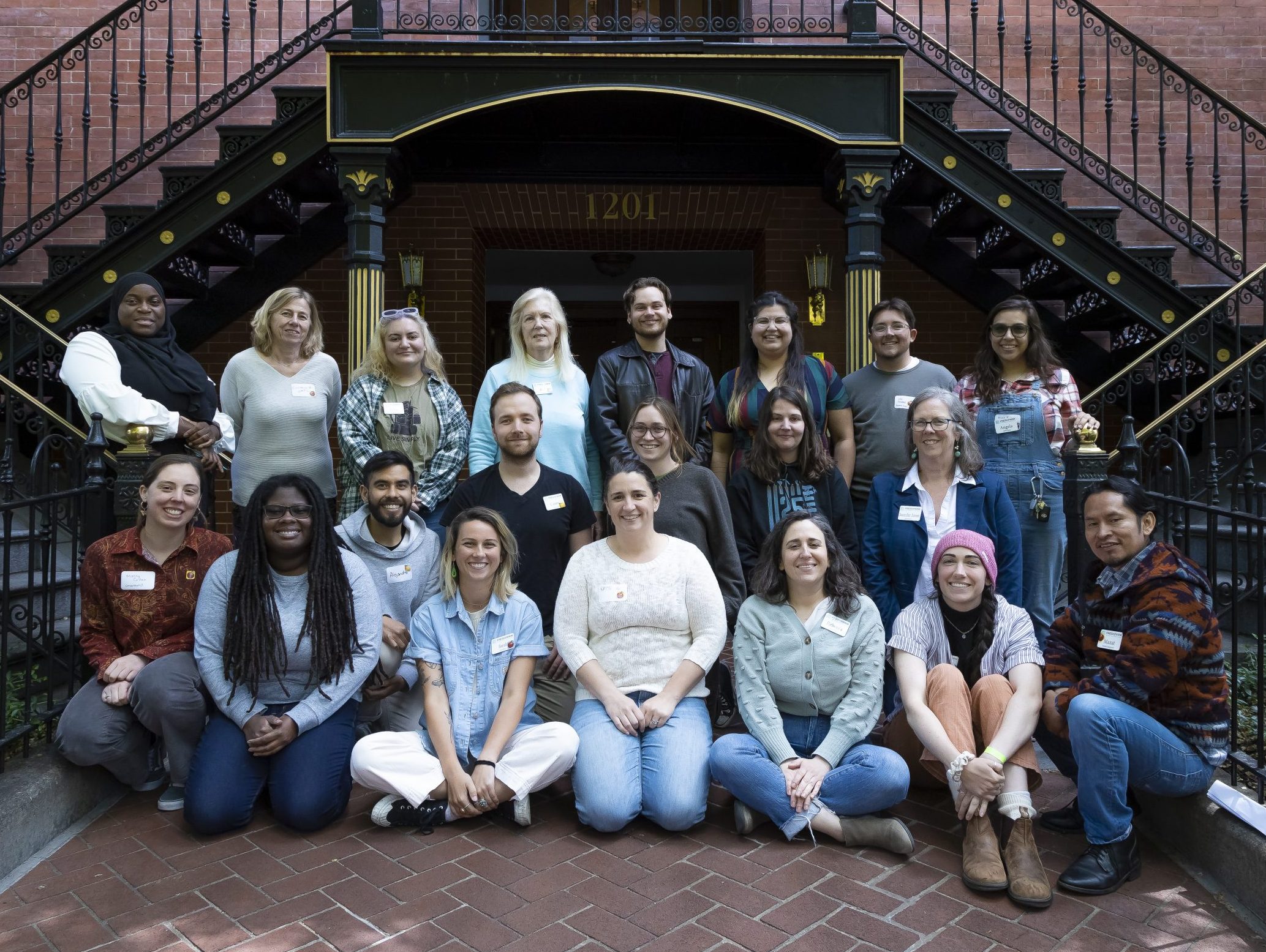 Senior Market Team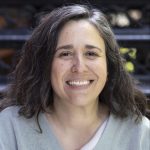 Rebecca Chávez, Director of Agricultural Programs
Rebecca is a food systems expert with over ten years of experience leveraging community-based and systems change within local and global agricultural supply chains. She is passionate about food sovereignty and about leveraging the joy of mealtimes to influence community engagement, local economies, public health, and our natural environment. A Mexican-American native of Washington, DC, Rebecca is motivated to collaborate with our region's diverse and intersectional communities in co-creating a more equitable food system. She holds a Master of Public Health degree in Health Behavior from the Gillings School of Global Public Health at the UNC-Chapel Hill.
Katie Wolffe, Senior Markets Manager
Prior to joining FRESHFARM, Katie worked for seven years as the executive chef of a Maryland catering company. Through state and local government contracts she was able to see issues of food equity and access, and her desire to work in that area increased. A culinary school degree and a political science degree have led to an interest and passion for food policy, equity, and local supply chains. Eight years spent working in the grocery industry also informed her knowledge about why local food can be so difficult to get in front of consumers. Katie cultivates a vibrant front yard vegetable garden in her suburban Virginia neighborhood so that her three kids can refuse to eat locally grown vegetables right from the source. Katie's goal is to help create and strengthen a local food system that is accessible to all and truly connects farmers and all the people who have a right to access healthy nutrition for their families. Favorite market product: Don't get in between Katie and fresh peaches in the summer.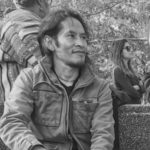 Mazat Guarcax, Farmer & Producer Engagement Coordinator
Before joining FRESHFARM, Mazat was a market vendor for a year at the Downtown Silver Spring and Dupont markets. He loves to be outside, especially during the spring, summer, and fall seasons. He enjoys working at market and offering great customer service. He's so glad to be part of the FRESHFARM team! Favorite market product: hot peppers
Marcella Ortiz, Market Training & Development Coordinator
Marcella joined FRESHARM in 2017 as an intern for the Market Share program. From there, she became a substitute manager and eventually a full-time market manager. She has been in the food scene for over eight years and has a passion for local food and food access. Marcella is currently studying graphic design and aims to help small farms build their brands and websites. Favorite market product: Italian Veenies from Just AJ's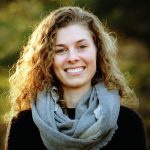 Hannah Owens, Markets Personnel Manager
Hannah worked in retail management for over 12 years and enjoys leading people and watching them accomplish their personal and professional goals. She graduated with a degree in Environmental Studies from the University of Pittsburgh. Hannah is excited to be a part of FRESHFARM and be able to provide access to local foods and support local farmers and businesses. Favorite market product: apples – all varieties!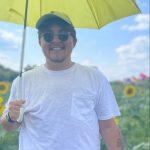 Evan Paramore, Market Operations Manager
Evan thinks food is the most powerful conduit for conversation and connection. The opportunity to support food-centric spaces within their community drove Evan to FRESHFARM, where they joined the team in March 2021. Over the past few years, Evan has loved building relationships with neighbors, farmers, and producers as they facilitate a variety of market programs. When they aren't at a market, Evan is a Segway Tour Guide, proud leopard gecko father to Atlas, and amateur cake baker. Favorite market product: sweet cherries
Samantha Rabinek, Market Program Coordinator
Molly Cullen, Senior Market Operator
Willa Shiel, Senior Market Operator
Willa has worked on different kinds of farms in the past, and her favorite part is creating community around growing and sharing sustainable food. She loves being at market and getting to know vendors and community members! Favorite market product: seedy bread and flowers
Sarah Weisbecker, Senior Market Operator
Aminat Adebule, Farm Stand Supervisor
Aminat works on both the farm stand team and as the administrative specialist for the admin team. She loves to be part of making an impact in the community!
---
Grain Stand Team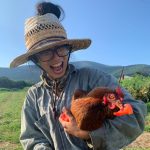 Eizel Luna, Grains Program Manager
Eizel loves food and the way food can be the bridge through all barriers. Her career started in pastry kitchens and transitioned into farming, food rescue, and now with FRESHFARM. As an avid traveler, food was often the only way to connect with the many people she met. This love and passion drive her exploration of food access and food justice today. When not working on the Grains Program, you can find her tending to her balcony garden, foraging, or slacklining. Eizel is excited to provide a safe and welcoming atmosphere to all joining the local grain movement. Favorite market products: canteloupe, corn, and chocolate milk
KT Alexander, Grain Stand Specialist & Substitute Market Staff
KT was raised on a small, family-operated dairy farm and grew up with a deep connection to agriculture and food access. After moving to DC in 2023, KT's career has focused on combining their roots in agriculture with their long-standing mission to address systemic inequities through localized direct action and community service. KT holds a Master of Science in Intercultural Business Communication and a bachelor's degree in International Relations and German Studies. Their past career has included directing college admissions, advising and student success programs, to international hospitality and small business management. With nearly a decade's experience in educational program design, research methods, assessment, and reporting, KT enjoys applying these skills to optimizing operations at markets. Favorite market products: mushrooms, raw apple cider, peaches, and cabbage for homemade sauerkraut
Victoria Cornetta, Grain Stand Specialist
With a diverse background spanning food service, horticulture, nonprofit work, and providing direct client services to underserved communities, Victoria's journey to FRESHFARM reflects her unwavering fascination with food origins and accessibility. From planting her first vegetable in Vanuatu during her Peace Corps service to assisting refugees in accessing nourishing foods, her path has been defined by a commitment to equity. Victoria's current role in a local public garden deepens her connection to horticulture and community. FRESHFARM's focus on the nexus of agriculture and food equity resonates with her passions, as she aims to contribute her multifaceted expertise to promote inclusive local food systems. Favorite market product: kombucha
Grace Harmon, Grain Stand Specialist
Grace is excited about making locally-produced, nutritious foods more accessible to consumers and supporting producers and farmers in the DMV area! Outside of FRESHFARM, she thinks a lot about sustainable agriculture in her daily work and can be found baking and identifying new plants with PlantNet in her free time. Favorite market product: cucumbers or pastries with local grains
Millie Knowlton, Grain Stand Specialist
Millie joined FRESHFARM to contribute to the efforts of creating a more sustainable and local food system. Favorite market product: grains of course!
Annie McDonnell, Grain Stand Specialist
---
Market & Farm Stand Staff
Lova Andersson, Market Operator: Cleveland Park, Dupont
Kali Boehle-Silva, Farm Stand Manager & Substitute Market Staff  
Kali has worked in food systems and education for a long time, including with FRESHFARM previously! Markets are a place where so many members of a community come together, and Kali loves supporting farmers as they get local food to people, and ensuring that everyone feels comfortable and at home at markets. Favorite market product: peaches
Kennedy Brooks, Market Staff: Union Market District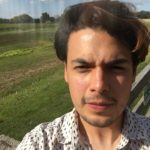 Tommy Coleman, Market Operator: Dupont, Oakton, Reston
Tommy works to provide a safe place for customers and vendors to buy and sell fresh and sustainable local foods! He is inspired by helping to promote sustainable foods and local farms. Favorite market product: Just AJ's vegan sausages
Halie Ebert, Market Operator: Mosaic
Chinwe Egenti, Farm Stand Manager
Pasha Fesenko, Market Operator: Foggy Bottom
Pasha attended George Washington University and shopped the FRESHFARM Foggy Bottom market while a student. During COVID, he moved home to Providence, RI where he worked a plot at his neighborhood's community garden. He always loved gardening as a kid, and this experience grew into a passion for great produce and better sourcing of said produce. At FRESHFARM, Pasha is happy to expand those opportunities for great local ingredients and products to as many community members as possible! Favorite market product: fennel
Lauren Fung, Market Staff
Yolanda Gayden, Farm Stand Manager: Kenilworth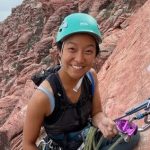 Crystal Gong, Market Staff: Columbia Heights
Crystal has loved receiving vegetables from their CSA at Owl's Nest Farm for years, and cherishes their relationships with friends who work at and run farms in the area. Crystal wants to see their community develop a deeper relationship with the land and ecosystems we live on, whether that's growing food for our seniors and children, weaving baskets from local vines, or simply swimming in the waterways. Favorite market product: strawberries
Anne Haynes, Market Operator: Arlington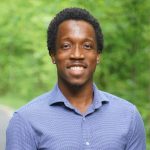 Price Holman, Farm Stand Manager
Price joined FRESHFARM to meet new people and spend time outside. He is deeply aware of the food access issues in Washington, DC, specifically east of the Anacostia River, and wants to do his part in remedying the issue. Favorite market product: tomatoes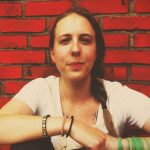 Liz Imler, Market Staff: Dupont
Liz works at Trader Joe's and has become increasingly aware of how far our food travels to get to the grocery store. After joining a CSA during COVID, Liz's desire to work with and promote local farmers and food systems increased. Favorite market product: peaches
Jennifer Jones, Market Operator: Oakton
Jennifer worked in international health development for most of her career. She enjoyed discovering many different foods during work trips. She is excited to be supporting FRESHFARM's mission at farmers markets. Jennifer grew up in rural Upstate New York, where her family had a huge veggie patch and small apple orchard. Favorite market product: peaches
Jenny Jourdain, Farm Stand Manager: Anacostia Community Museum 
Jenny joined FRESHFARM driven by a passion for creating equitable access to sustainable food and community engagement. Prior to FRESHFARM, she volunteered throughout the city. What inspires and resonates with Jenny about FRESHFARM is the mission and vision to create a positive impact on both individuals and the environment through the promotion and access to fresh, locally sourced food. Jenny is excited to be a part of the FRESHFARM team and contribute to the organization's mission of fostering resilience, equity, and sustainability in our regional food system and its commitment to Washington, DC. Favorite market product: beets
Medhini Kumar, Market Operator: Petworth
JaNeya Lee, Farm Stand Manager: Cesar Chavez
JaNeya has always loved food, and while growing up she and her family always visited the farmers market on the weekend. As she learned more about food, JaNeya was drawn to professional roles in food education, eventually leading her FRESHFARM. In addition to being the Cesar Chavez Farm Stand Manager, JaNeya is a FoodPrints Assistant Teacher. Favorite market product: white peaches
Tiffany Letona, Market Operator: Reston
Tiffany first started working with FRESHFARM as a volunteer at a couple Mosaic market events. After learning more about how the organization provides fresh food to the community and educates youth on healthy eating, she was inspired to find out how she could get more involved. She joined FRESHFARM as a Market Operator where she can regularly support her local markets. One of the best parts about this job is that she can be a positive role model for her two young kids showing them how you can make a difference in your community. Favorite market product: peaches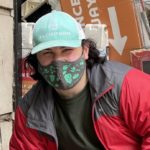 Yuval Lev, Market Operator: Mount Vernon Triangle
Yuval has been managing the Mount Vernon Triangle Farmers Market since 2021 and also worked for the Pop Up Food Hub and FoodPrints teams. When he isn't at the market, Yuval works as a Resident Teacher with Urban Teachers, an organization committed to dismantling racial and socioeconomic barriers in urban education. He believes care and support for our community are crucially important and is proud to contribute to food access initiatives, along with making the market an enjoyable community event for all. You can find him dancing along to market tunes and petting every dog at MVT on Saturdays! Favorite market product: tomatoes of all kinds
Brynn MacDougall, Market Staff: Petworth
Brynn joined FRESHFARM to learn more about the local DC food system and to meet the incredible farmers growing her food. Favorite market product: tomatoes and corn
Ariana MacMartin, Market Operator: Monroe Street
Ariana grew up in Florida and moved to Washington, DC to study International Affairs at The George Washington University. She is passionate about environmental justice and organized with Fossil Free GW to urge the university to divest from fossil fuels. A crucial aspect of environmental justice is food equity, and Ariana is proud to connect the DMV to fresh food as a Market Operator. Ariana loves filmmaking and writing when she's not managing markets. Favorite market product: sourdough bread and pickles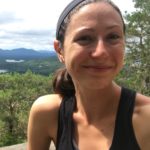 Allie Mannheimer, Market Operator: Downtown Silver Spring
Cristina Nolasco, Market Operator: By the White House, H Street NE
Before joining FRESHFARM, Cristina volunteered and worked with organizations that focus on education access and promoted sustainable projects. She has learned with time that she loves working with people and connecting them to opportunities that promote growth and improvement. What she enjoys most about FRESHFARM's work is its mission to implement programs of inclusion for nutrition and wellness. Her work at FRESHFARM has also taught her about a plethora of fruits and vegetables that she otherwise wouldn't have known about, and she is extremely excited to share this with her community! Favorite market product: eggs

Lily Oberst, Market Operator: Mount Vernon Triangle
Lily is originally from Rochester, NY and grew up going to the public market there. When she moved to DC for undergrad at George Washington University, she was so glad to find the Foggy Bottom market right in her backyard. Lily is really excited to be working with FRESHFARM because she love farmers markets and is inspired by so many parts of the mission. Most importantly, Lily loves that we are able to work toward increasing food access while simultaneously supporting local producers. Favorite market product: Number 1 Sons kimchi
Dominique Ortiz, Market Operator
Dominique was born and raised in France where she always had a vegetable garden, and her parents raised chicken, rabbits, goats, and lambs. That's how she developed a passion for fresh and healthy food, with her mom preparing flavorful meals with homegrown vegetable and foraged items such as mushrooms and all kind of greens growing wild nearby. When she came to the US in 1986, the food culture was very different and she missed the weekly markets, fresh baked goods, and fresh produce. She is thrilled to see that we've come a long way since then and is proud to be able to play a little part in it with FRESHFARM. Making fresh and healthy food accessible to more people, and knowing where it comes from and how it is grown, are very important pieces in the puzzle of food sustainability. Favorite market product: anything grown or made with love
Christian Samaniego, Market Operator: Columbia Heights
Christian loves the farmers market environment because it reminds him of easier times when he would go with his grandma to the local farmers market with a wicker basket. Favorite market product: olives and olive oil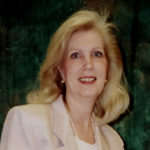 Pam Simon, Market Operator: Downtown Silver Spring
Pam traces her love of markets to childhood visits to Baltimore's famed Lexington Market with her grandmother. She was introduced to FRESHFARM on the opening day of the Penn Quarter market. After retiring from a career in Early Childhood Administration, she became a FRESHFARM volunteer in 2015, working with the Market Share program learning about issues relating to the growing of food and the food system. She enrolled in the University of Vermont's Breakthrough Leaders for Sustainable Agriculture Program to both broaden and deepen her understanding of food systems. After nearly three years as a Downtown Silver Spring market volunteer, Pam became a Market Operator in 2020. She has worked with many dedicated individuals doing the hard work to support farmers and increase food access for low-income communities. Favorite market product: strawberries and peaches (for taste and fragrance!)
Melissa Stewart, Farm Stand Manager: Cesar Chavez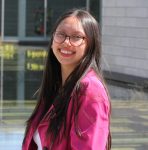 Gabi Vidad, Market Operator: Cleveland Park
Gabi's background has ranged from coral reef mapping at NASA to specializing in strawberry development at a vertical farm. She is currently getting a master's degree in Sustainability Management at American University. She believes food that is both nutritious and tasty is a right for all people and should be cultivated with the least harm to our planet. Gabi's hope is to help create a future with more sustainable and equitable food systems. Favorite market product: apple cider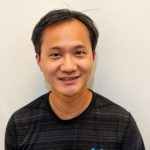 Chi Wang, Market Staff: Downtown Silver Spring
Katie Wiseman, Market Operator: Mosaic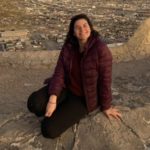 Jeslyn Zakes, Market Operator: Arlington
Jeslyn started working with FRESHFARM's FoodPrints program for her work study position during her junior year of college and has been with the organization ever since! She is continually inspired by the lengths that community members will go to support each other, especially surrounding food, health, and education. Favorite market product: heirloom tomatoes
Substitute Market Staff: Maria Betancourt Reid, Junior Bonilla, Belle Brown, Xavier Bure Quijano, Tory Coffin, Beth Cover, Hannah Daly, Erin Deal, Hala ElBarmil, Jillian Fan, Charlotte Greenberg, Melissa Gurevitch, Eloise Heimert, Annika Higgins, Hannah Kline, Mary Ellen Koontz, Margaret McCarthy, Kamari McElroy, Daniela Mrabti, Andra Naing, Rachel Peddie, Natalie Peters, Stacey Pirtle, Laura Popielski, Caila Prendergast, Ann Williams