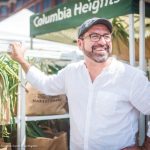 Hugo Mogollon
Executive Director
Hugo brings 20 years of experience working for nonprofit organizations covering a range of issues from food systems to sustainability to biodiversity conservation. Previous to his role at Community Foodworks, he was the Executive Director of Finding Species, an international nonprofit organization. Hugo has deep experience in NGO management, planning, development, outreach, and stakeholder engagement, particularly in multicultural settings. A native of Ecuador, Hugo is fluent in both English and Spanish. He has a Bachelor of Science in biology from the Catholic University of Quito, Ecuador and an Executive Master's degree in Natural Resources and Leadership for Sustainability from Virginia Tech.
Nony Dutton
Deputy Director
Nony Dutton oversees the operations of FRESHFARM's markets.Previously, he worked for a local bakery, running its farmers market operations and leading the procurement of local ingredients from market neighbors. Nony is a strong advocate for local sourcing practices and that healthy, sustainable food should be available to everyone. He serves on the board of the Farmers Market Coalition.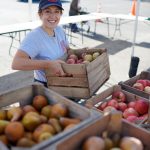 Dalila Boclin
Director of Programs & Strategy
Dalila oversees programs that make healthy, local food more accessible to underserved residents and institutions of D.C. and Northern Virginia. At Community Foodworks, she has designed and is implementing a new model for local food distribution coined the 'Pop-Up Food Hub.' The Pop Up Food Hub uses farmers markets in place of traditional warehousing infrastructure to facilitate wholesale distribution to community-based services and institutions. Dalila is a graduate of the University of Pennsylvania.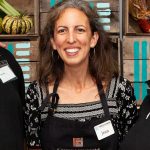 Jenn Mampara
Director of Education
Jennifer Mampara has years of experience teaching young children how to grow and eat healthy foods. Originally from Colorado, she earned her master's in nutrition and education from Teachers College at Columbia University, and worked with a number of nonprofits and universities in New York. Jennifer is also a certified teacher in the District of Columbia and spent four years teaching in DC Public Schools. As the Director of Education for FRESHFARM, she oversees the FoodPrints program. Under her direction, FoodPrints has grown from a program serving 200 children at one school to currently reaching more than 5,700 children at 15 DC Public Schools. She enjoys preparing delicious and nutritious meals with her family of five every day.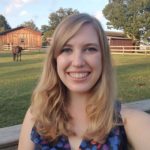 Molly Scalise
Director of Communications & Outreach
Molly is passionate about telling the stories of small local farmers and helping to educate her community about the value of healthy, fresh, local food. Prior to joining FRESHFARM, she served as the program manager at Rachel's Network, a national network of women philanthropists dedicated to environmental issues. In 2015, she decided to pursue her passion for healthy food and sustainable agriculture by enrolling in the six-month Farmer Training Program at the University of Vermont, where she earned a Certificate in Sustainable Farming. In Vermont, she discovered how much she enjoyed working with both farmers and customers to create strong regional food systems, work that she is thrilled to continue in her role at FRESHFARM. She is a graduate of Georgetown University, where she majored in American Studies.
Joni Celiz
Director of Development
Joni is focused on expanding FRESHFARM's grant funding portfolio and enhancing fundraising capacity and diversifying funding streams. Previously, she served as the Assistant Manager at the Lahaina Restoration Foundation and oversaw museum operations, fundraising, community outreach, and special events. Joni also served as the Director of Development at Pacific Forum where she developed and implemented a comprehensive fundraising strategy that included: events, membership, annual fund campaign, and grant writing. As a daughter of Filipino immigrants who struggled to make ends meet and access healthy, local food, she is especially passionately about our mission of pioneering strategies for an equitable and resilient community-based food system.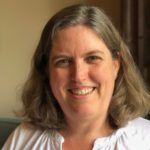 Sara Hjelstrom
Finance Director
Sara manages the financial and administrative systems at FRESHFARM. She has worked in nonprofit accounting for 25 years with 45+ different organizations and is continually inspired by people, ideas, and energy she finds in this industry.