Communications & Development Team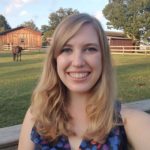 Molly Scalise, Deputy Director of Communications
Molly helps lead communications for FRESHFARM. She promotes the organization's mission and programs, as well as manages some external partnerships. Molly has always been fascinated by food and the many-faceted issues it touches, from climate change to culture to public health. She has a decade of nonprofit experience, and in 2015, she earned a Certificate in Sustainable Farming as a student in the Farmer Training Program at the University of Vermont. Molly joined the FRESHFARM team in 2016, where she has developed her passion for working with farmers and community members to build a strong and equitable regional food system. She is a graduate of Georgetown University.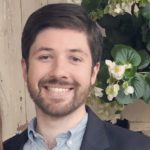 Mike Cleary, Donor Relations Coordinator
Mike manages FRESHFARM's fundraising initiatives including events, individual donations, grants, workplace giving, and sponsorship. He has always been fascinated by the local food system and exploring restaurants and new cuisines from around the world. Mike subscribes to the Anthony Bourdain motto, "You learn a lot about someone when you share a meal together." Bonding over a great meal is an essential human experience, and all people should have access to doing so.
Talia Wujtewicz, Development & Grants Manager
Talia supports FRESHFARM's programs through grant writing and cultivating relationships with foundation and government funders. She has six years of experience in nonprofits and fundraising, and loves pairing critical analysis with impactful storytelling. Prior to joining FRESHFARM, Talia worked at the American Constitution Society as the Associate Director of Foundation Relations, where she oversaw the organization's grants portfolio, wrote grant proposals and reports, and cultivated partnerships with foundations and institutional donors. Talia is passionate about community-led initiatives, food access, and the power of local networks to strengthen communities and promote sustainability. She received a B.A. in Anthropology from George Mason University.
---
Admin & Finance Team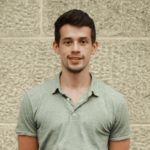 Steven Alvarado, Senior Accountant
Steven manages account payables and grants receivables for FRESHFARM. He joined FRESHFARM as an intern in the finance department in 2015 with an interest in getting finance experience, and has grown into an integral member of the team. Steven has memories of spending time on his great uncle's farm in his native Ecuador, enjoying mangoes and time with the livestock. Farming has always been something he has been connected to, and he enjoys bringing that background to his work at FRESHFARM.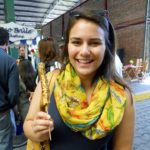 Julie Margolies, HR & Admin Manager
Julie manages various administrative and financial processes for all FRESHFARM programs as well as human resources. She loves that food brings people together and allows us to learn about each other and create memories. Julie enjoys working on the admin and finance team because it allows her to lean into her detail-oriented nature and support the entire array of programs that FRESHFARM runs.