The Pop Up Food Hub increases food access and builds food equity.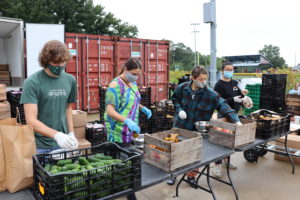 The Pop Up Food Hub provides a pathway for underserved communities in DC, Maryland, and Northern Virginia to access fresh, local food. We aggregate large wholesale food orders from the farmers and producers in the FRESHFARM network, then receive and pack the food, and distribute the orders straight from the market to our partners.
The Pop Up Food Hub increases access to fresh food for individuals, families, and community partners — and brings new consumers into the fold of local food, generating new revenue for the FRESHFARM network of farmers and producers.
When the pandemic hit, we responded to a huge surge in need for fresh food from organizations serving low-income communities through partnerships and home delivery. With new infrastructure and strategy, we are positioned for tremendous growth in 2021 to address long-standing food access challenges exacerbated by COVID-19.
Servings Of Fresh Food
We provided more than 282,000 servings of fresh, local produce to 1,051 households and children.
People Reached Through Our Partnerships
We sold nearly $200,000 in affordable, wholesale produce to community partners this year, reaching at least 7,000 individuals through these partnerships.
Revenue For Farmers
We generated over $460,000 in additional revenue for 22 local farms from January through October 2020.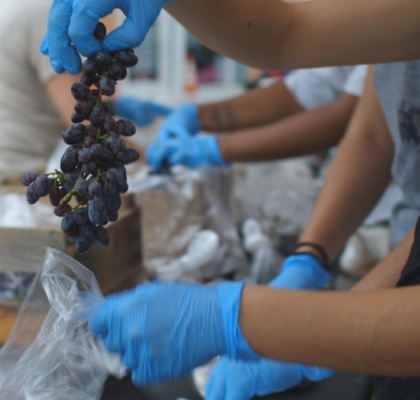 Expanding Economic Opportunity for Farmers and Meeting Needs of Our Communities
This year, the Pop Up Food Hub sourced from 22 farmers in the FRESHFARM network, ranging from small one-acre farms like Dodo Farms, to mid-size farms like Pleitez Produce and 78 Acres, and large farms like Three Springs Fruit Farm and Toigo Orchards. Each week, FRESHFARM places an order with these farms to fulfill Market Shares and deliveries to community-based institutions like Kid Power and La Clínica del Pueblo. For partner farms, the Pop Up Food Hub is a win-win: by the time farmers reach the market, they've already sold a significant amount in bulk to FRESHFARM for distribution to the community. With the Pop Up Food Hub managing partnerships and distribution to various communities, local farmers can enjoy a meaningful impact supporting vulnerable communities without any additional logistics, coordination, or costs.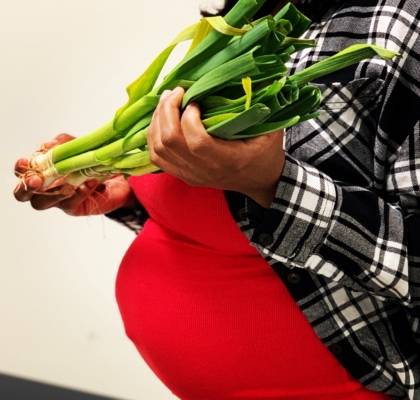 New Partnerships in Northern Virginia
The Pop Up Food Hub's tremendous growth this season has been especially significant in Northern Virginia, where creative new partnerships are helping us reach a broad and diverse footprint of neighborhoods and communities. One example is our partnership with the Moms Produce Program at Virginia Hospital Center. Since May, the Pop Up Food Hub has partnered with Moms Produce, a farm-to-clinic initiative to deliver bags of fresh fruits and vegetables to uninsured expectant mothers. Since the partnership began, Moms Produce has delivered 1,135 bags of fresh produce to 500 clients. "I am a single mother, and I just spend all day worrying…and now we can have something fresh," said one mother in the program. "This is so important to help us all. But also to help my baby."
Our partnership with the FRESHFARM Pop Up Food Hub has increased the amount of fresh food we can provide to families during this time of high food insecurity.

Al Goodman, KidPower