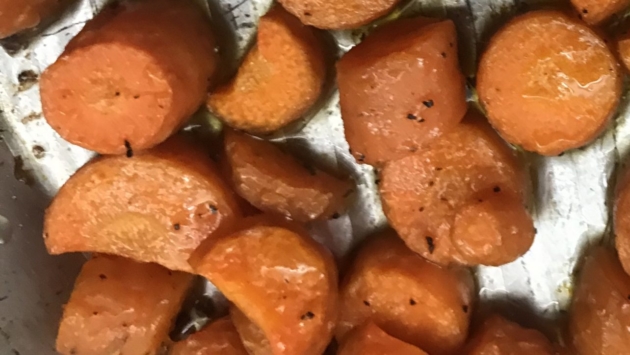 Ingredients:
2 lbs fresh carrots
8 teaspoons olive oil
8 teaspoons of fresh lemon juice (about 2 juicy lemons)
1 large pinch of sugar
1⁄4 teaspoon freshly grated black pepper
1⁄4 teaspoon salt
zest from 2 lemons
Directions:
Preheat oven to 400F.
Scrub carrots well, then pat dry. Cut carrots into bite-sized chunks, then toss in a bowl with remaining ingredients except for the lemon zest.
Spread carrots out on a large baking sheet and roast for 15-20 minutes, until slightly softened but not mushy. Toss with the lemon zest and serve immediately.