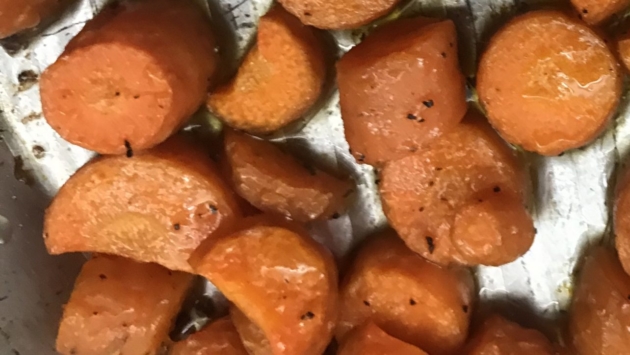 Ingredients:
2 lb. fresh carrots
2 lemons
3 tbsp. cooking oil
1 large pinch of sugar OR 1 tsp. honey
¼ tsp. salt
¼ tsp. freshly grated black pepper
Equipment:
Oven
Rimmed baking sheet
Zester
Knife
Bowl
Cutting board
Juicer or fork
Pot holders
Directions:
Preheat the oven to 400ºF and lightly grease a large rimmed baking sheet.
Wash carrots and scrub them well, then set them aside to dry.
Wash and dry the lemons. Then zest and juice them. Set the zest aside until the last step.
Slice the carrots into strips like French fries, then toss in a bowl with oil, sugar, salt and pepper.
Spread carrot mixture out on the baking sheet and ask for an adult's help to place in the preheated oven.
Roast for 15-20 minutes, until slightly softened but not mushy. Toss with the lemon zest and juice and serve immediately.