Markets
Get Your Local Grains! The Mid-Atlantic Grain Stand Debuts in September
The Mid-Atlantic Grain Stand
Love carbs? Same! Love local carbs even more? Same same!
Including local grains (and other pantry items) in your farmers markets haul just got a whole lot easier. Beginning Sunday, September 4th, regionally produced grain and staple foods will be available at the Mid-Atlantic Grain Stand at the FRESHFARM Dupont Circle Sunday Market.
Local Grain Farmers & Producers from Maryland & Virginia
Come and stock your pantry with grain, beans, flour, pastas, and more from other small farms and producers from within 200 miles of DC. Participating farmers and producers include:
Look for the Orange Grain Stand Tent
Look for the orange Mid-Atlantic Grain Stand tent at the FRESHFARM Dupont Circle Sunday Market and come say hello! Our Grain Specialists will be there every Sunday starting September 4th through the Sunday before Thanksgiving (November 20th) to help you with your purchase and let you know a little bit more about some of the people who make #MidAtlanticGrain so special and delicious.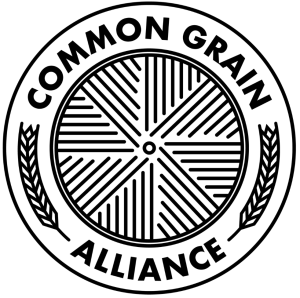 FRESHFARM x Common Grain Alliance
The Mid-Atlantic Grainstand is a joint project of FRESHFARM and Common Grain Alliance (CGA), a nonprofit network working to build a robust, sustainable, and equitable grain economy in the Mid-Atlantic. Learn more about GCA's work.