Markets
Kicking Off Our 25th Anniversary Farmers Market Season With the Dupont Circle Expansion and More!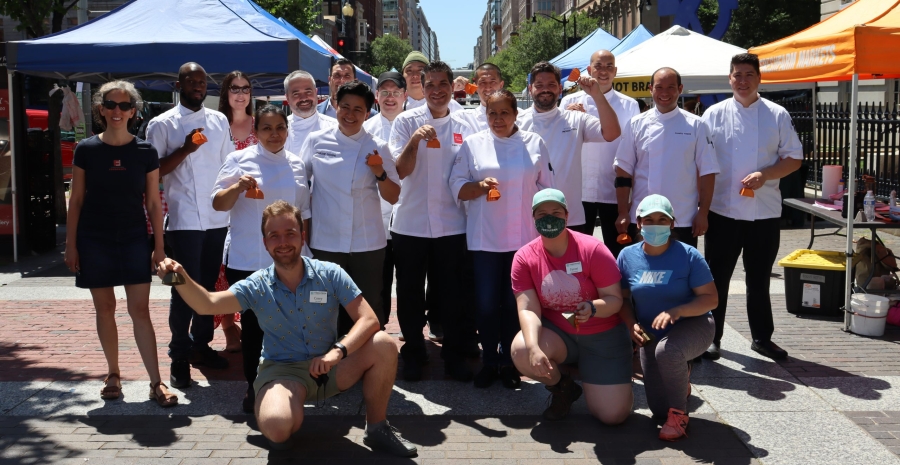 Who's Excited For Market Openings?
April marks the official beginning of FRESHFARM's Main Season, which runs roughly from April through December and is when most of our farmers markets are open. This year shoppers can enjoy 27 markets and farmstands in Maryland, Virginia, and Washington, DC. Visit our Events Calendar and market pages to view upcoming openings, and read on for some exciting developments and notable changes for the 2022 season.
Please note: if you don't see your regular market on the Events Calendar or market page, do not fret! We are still finalizing opening day details so check back in regularly.
Special thanks to all our Winter Warriors who shopped at our nine year-round markets this winter — we can't wait to enjoy spring's bounty with you!
FRESHFARM Dupont Circle Market Expands With More Space on Sunday and a Thursday Market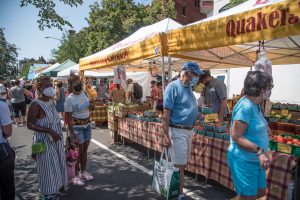 "Farmers markets are an essential business, providing communities with a vital food access point," notes FRESHFARM Executive Director Hugo Mogollon. "We proudly kept the Dupont Circle market open throughout the pandemic and we saw a spike in shopping. The expansion will help relieve shopper congestion and also allow us to add new farmers and producers to the market, aligning with the District's COVID recovery goals and advancing economic development for small businesses."
In addition to growing the footprint and number of farmers and producers at the Sunday market, we've partnered with Dupont Circle BID to open a weekday market. The FRESHFARM Dupont Circle Thursday Market will open for the season on Thursday, May 5th from 3pm to 7pm and will operate along the 1900 block of Massachusetts Avenue NW. The market will feature a lineup of 10 to 15 farmers and producers, offering local fruits, vegetables, proteins, artisan bread and cheeses, and more.
FRESHFARM Foggy Bottom Market is Back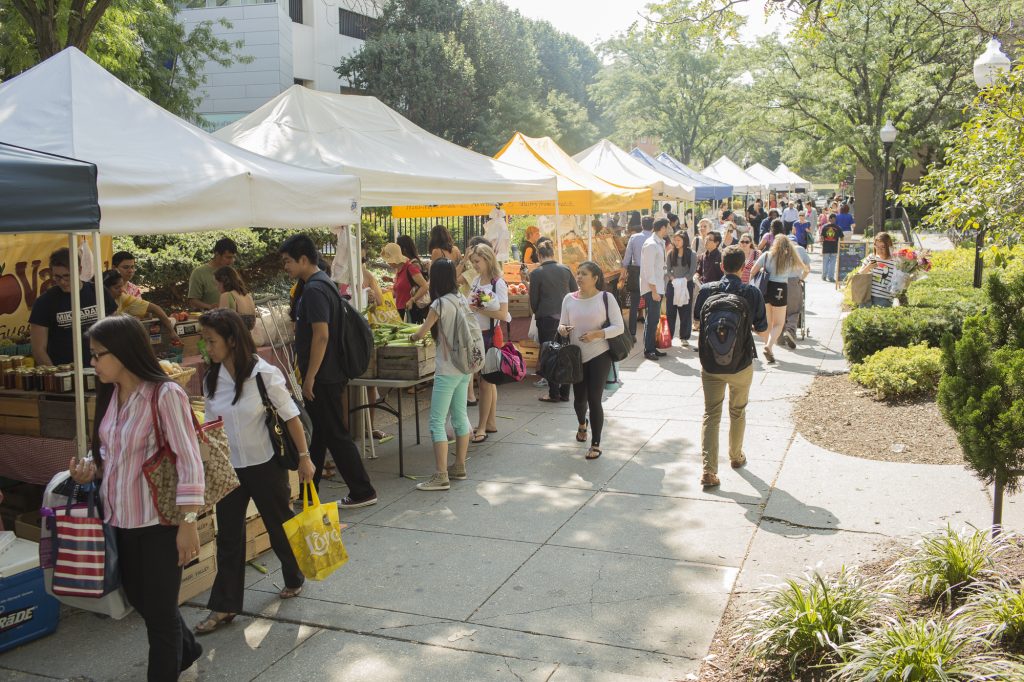 After a two-year hiatus due to the pandemic, the FRESHFARM Foggy Bottom Market is reopening on Wednesday, April 6th from 3pm to 7pm. Located on the I Street pedestrian walkway on the George Washington University campus and just steps from the Foggy Bottom Metro stop, this bustling market offers conventional and certified organic fruits and vegetables, pastured eggs, organic and grass-fed meats, farmstead goat cheeses, sweet and savory baked goods, fruit and vegetable juices, jams and jellies, crab cakes, empanadas, soups, and other grab-and-go options.
FRESHFARM By The White House Market Returns
Another market that went dormant during the pandemic is back! FRESHFARM By the White House Market reopens in May (exact date TBD). This is a "come for lunch and shop for dinner" market operating from 11am to 2pm and offering prepared foods and snacks such as pizza, falafel, and tacos, alongside farmers market grocery stables like local fruits and vegetables, grass-fed beef and pastured eggs, honey, baked goods, and locally roasted coffee.
FRESHFARM Oakton Market Has a New Home
After 15 years in the same location, starting Saturday, April 2nd (9am to 1pm) the FRESHFARM Oakton Market will have a new home in the parking lot of Oakton United Methodist Church, located at 2951 Chain Bridge Road (Oakton, VA 22124).  FRESHFARM is grateful for the years of hospitality offered by our current partner, Unity of Fairfax Church. We are excited about this new partnership and the location right on Route 123, which offers improved market visibility from a highly trafficked thoroughfare, enhanced marketing opportunities, and room for future expansion.
We're celebrating the 10th anniversary of the FRESHFARM Ballston Market!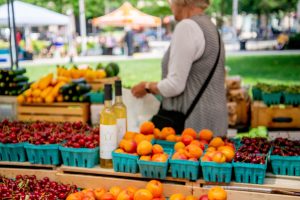 Time flies when you're enjoying locally grown food! The FRESHFARM Ballston Market opens for its 10th anniversary season on Thursday, April 7th (3pm – 7pm). This year we're adding additional farmers and producers to our already stellar vendor lineup. As in years past, our partner the Ballston BID will host a monthly Mega Market on the first Thursday of every month featuring a beer and wine garden, special guest vendors, and live music.