What's In Your Share This Week? (Spring CSA!)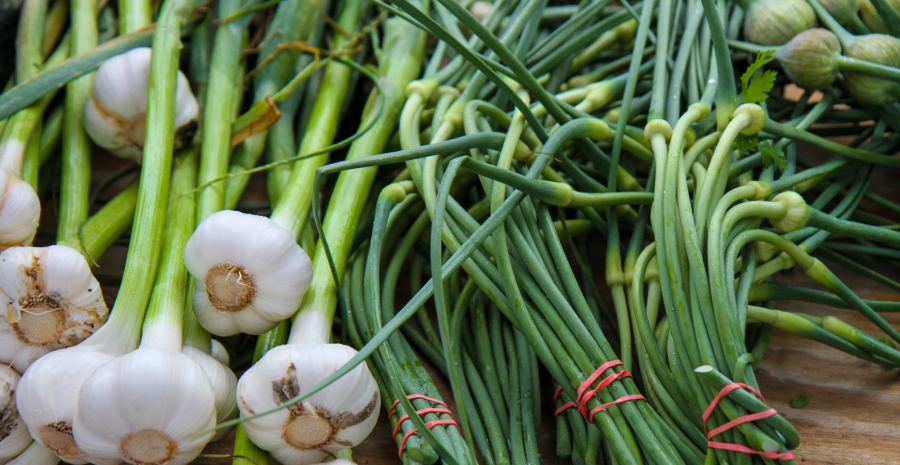 You may be wondering what those twisty, bulbous green things are in your bag this week. They're garlic scapes!
Garlic scapes are curly, twisty, and full of flavor! Scapes make a great (and very aromatic) pesto, but they can also be grilled and put into soups or eggs.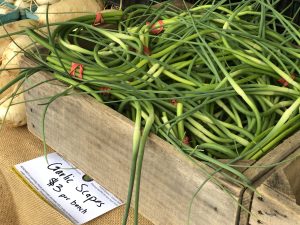 Garlic scapes are actually the stem and undeveloped flower bulb of the garlic we're used to seeing. By cutting off the stem and flower bulb, garlic scapes help the garlic bulbs growing underground grow bigger.
If the scape isn't cut off then the resulting garlic will be tiny because the plant used all of its energy developing the stem and flower.
How to Prepare:
Trim the ends and tips of the scapes. Over medium heat, warm 1tbsp butter in a skillet, add scapes and salt and pepper and stir for 3-5 minutes. Add 1tbsp of water and cover for 5 minutes. When done the scapes should be crisp tender.
Keep reading for suggestions on how to use your Market Share ingredients to prepare easy seasonal recipes:
Use half a head of lettuce for a simple salad and save the rest for a crunchy Lettuce Wrap
Throw raw garlic scapes into a Pesto or enjoy in a Potato Salad
Make breakfast fun with customizable Yogurt Parfaits–it's easy enough for kids to make on their own!
For recipes like this and more, head over to our recipe page.
So, what's new this week?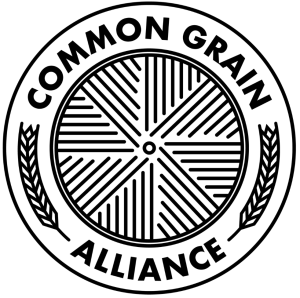 Our partnership with the Common Grain Alliance continues to highlight local grains.
This week the spotlight is on Seylou Bakery & Mill.
Husband and wife team Jonathan Bethony and Jessica Azeez started SEYLOU in 2017 with a commitment to use only 100% whole grains in all their baked goods and to source those grains regionally. They have since become a DC institution known for its delicious breads and pastries made with locally sourced ingredients in support of regenerative farmers.
About the Product
This week, customers can enjoy SEYLOU's Cover Crop Granola.
Their granola is made with organic rolled oats, buckwheat, popped sorghum, maple syrup, sunflower oil, salt, pumpkin seeds and cranberries.
To maintain freshness, store in cool, dark, and dry space in an airtight container.
Looking for ways to engage the whole family around food? Keep reading to learn more about how simple ingredients can help add autonomy and responsibility to breakfast time:
How many of us were responsible for feeding ourselves in the morning before school? If you were anything like us, you grabbed the convenient pop tart or piece of fruit before running off.
With oats, fruit, milk and containers you can reinvent the meaning of breakfast on the go.
Combine meal prep and customization with this simple Overnight Oats activity.
For more like this, head over to our FoodPrints Anywhere page!