What's In Your Share This Week? (Spring CSA!)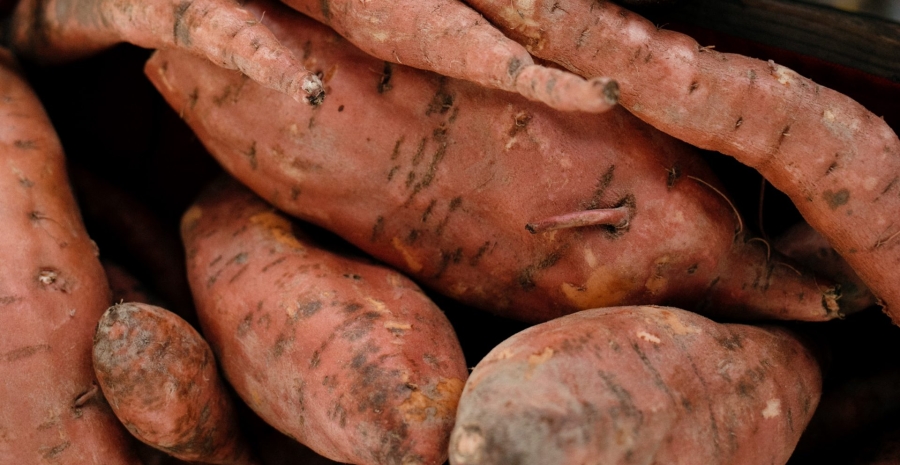 Most of us can agree that sweet potatoes are hearty and delicious but in addition to being tasty, sweet potatoes are also good for us. They're a great source of vitamins E and C and are rich in iron and potassium! To store sweet potatoes, keep them in a cool, dark, dry and well ventilated space or container.
Pro tip: leave the skin on for an extra boost of fiber.
To get the most fiber without sacrificing flavor, try making Baked Sweet Potato Fries for the whole family to enjoy!
If you're wondering what to do with your Market Share goodies but need some inspiration, look no further!
Check out these easy, seasonal recipes:
Don't have quinoa? Substitute any grains you have available with this Sweet Potato Quinoa Salad
Spruce up some biscuits or your morning toast with delicious Apple Butter
Satisfy your cravings for something crunchy and salty and prepare a batch of Kale Chips
Or, throw in a mix of ingredients and freestyle lunch or dinner with our Plant Part Pasta!
If you didn't see a recipe that works for you, head over to our recipe page and browse away.
So, what's new this week?
Our partnership with Common Grain Alliance continues on! This week customers can expect to see Yellow Grits grown in Baltimore County, MD at Migrash Farm.
Ian Hertzmark founded Migrash Farm in 2014 to grow and process high-quality produce using traditional and adapted human-scale methods.
Tips on how to store and more:
Reid's Yellow Dent Corn is a heritage field corn from Illinois.  It is rich in flavor, high in protein and carotenoids, and silky in texture.  Reid's is an adaptable and dependable crop that continues to stand well in our oft challenging Mid-Atlantic growing seasons.
Fresh stone-ground grits should be stored in a sealed bag or container in the refrigerator or freezer.  These golden gems include healthful germ and bran and should be considered perishable.
To get the best yellow grits possible, visit the Spring 2022 Grain Share page for recipes!
As winter weather slowly fades away we have to get serious about welcoming in spring! Keep reading to learn more about what you can do to get ready for spring: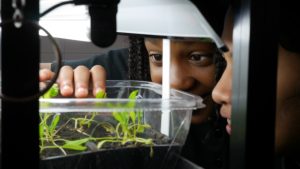 Many of us vow to plant and grow something in the spring or summer but more often than not, time gets away from us and we never get around to it.
Well, not this year 😉
Save your recyclables and start seeds indoors using seed cups!
Or, check out our handy plant care guide to make sure you and everyone in your house knows how to care for your beloved plants and seedlings.
And, before you know it you'll have sprouts and vines popping up all over the place.
For activities like this and more head over to our FoodPrints Anywhere page!