What's In Your Share This Week?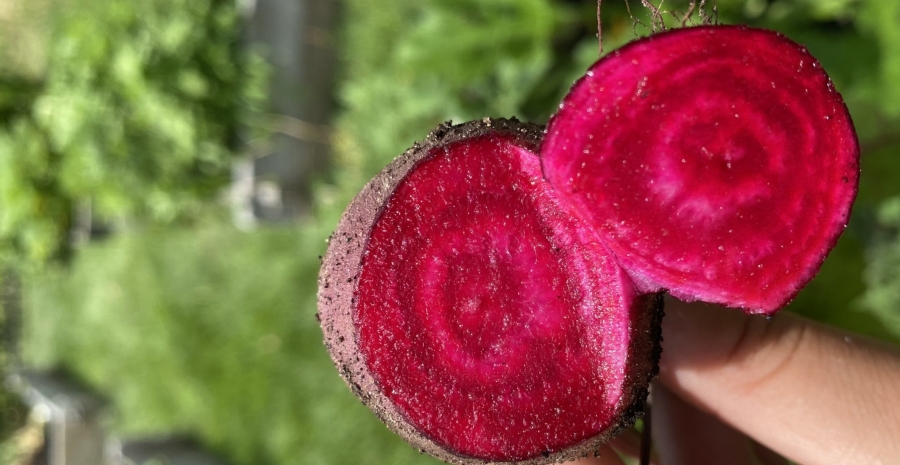 String beans are super versatile and make an excellent side dish. In addition to being tasty they also come in vibrant colors of yellow and purple and are good for our bodies! String beans are full of antioxidants and vitamins that help reduce illness and strengthen your bones.
Just one cup of these stringy pods fulfills 25% of your recommended daily intake of vitamin C!
Green beans are also a good source of fiber which helps your digestive system run smoothly and can improve your heart health by lowering cholesterol levels.
How to Prepare Fresh String Beans
To prepare fresh strings beans, start by washing and trimming them. There are a few ways to trim green beans, from snapping off the ends to trimming them with a paring knife one by one. Try out both methods and see which one feels best to you:
Hands vs. Paring Knife vs. Chef's Knife
You can snap the pointy ends of string beans using your fingers. Your beans won't look uniform using this method but this is a quick and easy way to include the whole family in the dinner making process
To use a paring knife or chef's knife, line up the green beans on your cutting board so the tips are all even. You can either keep them somewhat bunched up or spread them out.
Then, using either a chef's knife or paring knife, cut off the tips with just one slice.
Flip the beans so the tips will be closer to the hand you cut with, realign them if necessary, and continue trimming.
Sautee trimmed beans in a pan with butter or olive oil, minced garlic, your favorite seasonings, and a splash of water to steam them through. Or, make a simple marinade and give your string beans time to soak up extra flavor before enjoying raw, grilled or roasted.
Wondering what to do with your other Market Share ingredients? Keep reading for our selection of seasonal inspiration:
Add a pop of color to your plate with a fresh and tangy Roasted Beet Salad
Celebrate 4th of July with an herby homemade Potato Salad
Change a friend's perspective on how good kale can be with this Tuscan Kale Salad
Head over to our recipe page for more ideas and inspiration!
So, what's new this week?
This week our partnership with the Common Grain Alliance is putting the spotlight back on Seylou Bakery.
SEYLOU makes their classic sourdough bread with 100% freshly milled whole wheat flour, water, levain and salt.
The flour is a blend of hard red winter wheat from Grapewood Farm in Montross, VA, Next Step Produce in Newburg, Maryland, and 20/20 Farms in Northern Pennsylvania.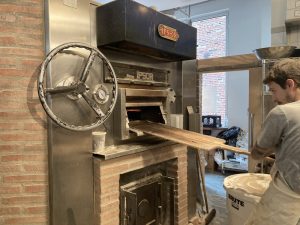 Follow the tips below to ensure maximum freshness:
Stored at room temperature in a sealed bag or container, the bread is good for 3-4 days.
To make your loaf last longer, slice and put it in the freezer. Then toast individual pieces as needed. Slicing beforehand makes it easier to defrost what you need.
Interested in learning more about dough? Check out this video of Seylou's Jonathan Bethony working his magic!