FRESHFARM
FRESHFARM at 25 Years: From Market Intern to Land Steward — Larry Tse's Food System Journey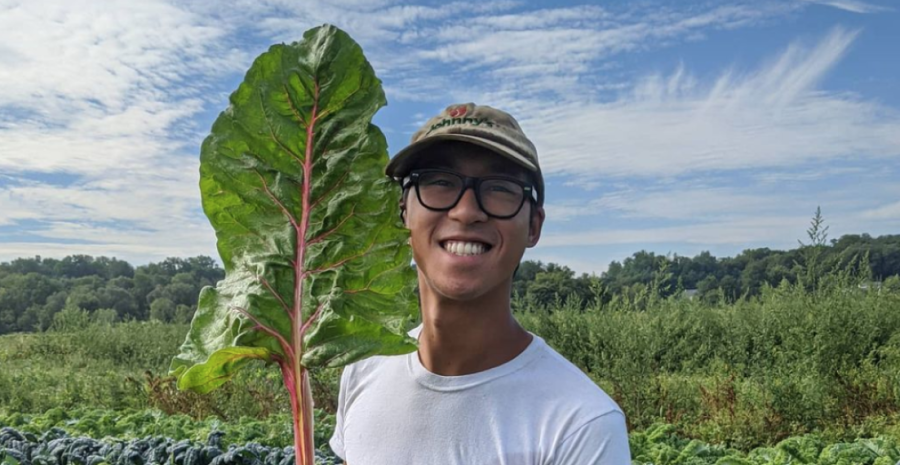 To celebrate our 25th anniversary, we will be sharing stories throughout the year from our community of farmers, producers, FoodPrints teachers and students, shoppers, gleaners, and beyond about FRESHFARM.
We caught up with Larry Tse, who interned at FRESHFARM while a student at George Washington University. Now over a decade later, he's still working to build a strong regional food system in New York's Hudson River Valley, where he runs a 20-acre farm for the restaurant group DIG. He also serves on the board of directors for the National Young Farmers Coalition and is a founding member of Choy Commons, a coalition of Asian American farmers and organizers in New York City and the Hudson Valley.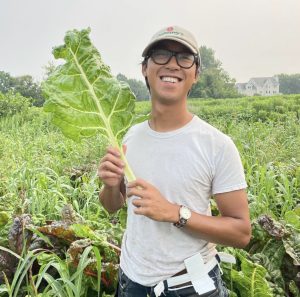 I'm Larry Tse! A little over ten years ago (wow!) I was a senior in college at George Washington University studying environmental studies and food policy in Washington, DC. Food was so central to my family — as Chinese immigrants to America, Cantonese cooking and cuisine was a central way in which my parents held onto their homeland and traditions. You never know what you'll miss until it's gone, and that's certainly how I felt when I moved away from Boston. It made me hungry (literally) to learn how to cook for myself and explore new cuisines and cultures through all the restaurants and vibrancy of DC, including its farmers markets.
I began to go to FRESHFARM markets every weekend, slipping through the crowds of Dupont Circle to buy eggs and bacon for the week, greens for salads to offset midnight Jumbo Slice runs, and whatever kind of fruit I could find. I loved the community that the farmers markets bring. There were farmers that I became close with after buying from them week after week, and I have so many memories of plopping down next to schoolmates I'd run into to share a popsicle. There was even a month when my roommate and I only ate from the farmers market; we chose December to do it which may have been a mistake…but we got it done. I knew farmers market people were my people!
In 2011, I began working for FRESHFARM as a marketing intern. I was an avid city biker at the time, and I would strap on a giant backpack, fill it with flyers and banners, and bike around to different events and meet-and-greets throughout the city to drum up interest in our markets. I'd flyer all of GW's dorms with information about the Foggy Bottom market to try to convince more students to come out and support our local farmers, explaining to many of them that they could even use their campus dollars to buy tokens at market. Soon enough, Foggy Bottom Market became kind of like my baby. I would help set up and break down the market every week, lugging tents and tables from an underground garage blocks away in all different weather conditions—maybe this experience set me up for success in my current career as a farmer?—and help our customers and students navigate the market. In a city where I was a transplant, it helped me feel like I belonged and was contributing to the health of my adopted community. I loved this little market and all the farmers and people I worked with there. It was like my Wednesday evening family.
When I left DC, I became a buyer for a restaurant in New York City called Northern Spy Food Co — one of NYC's first farm-to-table restaurants. It was a natural evolution for me; my job was riding a fleet of different-sized cargo bikes every day to the various farmers markets throughout NYC and picking up produce for the restaurant. Leaning on my experiences at FRESHFARM, I schmoozed my way through NYC's Greenmarkets, ingratiating myself with the market managers and farmers there and, once again, finding community in an unknown city via farmers markets.
A year into maybe the peak physical fitness period of my entire life, I realized that I had seen the food system from many different parts—markets, kitchens, restaurants—but I had never seen the actual production of food in a serious way. I decided to leave NYC and begin a two-year apprenticeship on a farm outside of Philadelphia, and I fell in love with it. The comradery of a farm team, the understanding of place and terroir, the physicality and joy of producing food — I knew that this was where I wanted to be and what I wanted to do.
Ten years later, I'm still farming. I now run a 20-acre farm in the New York Hudson River Valley for the restaurant group DIG where we grow produce for our restaurants, run a farmer training program, and operate a farm business incubator for our graduating team members. I still lean on farmers I've met through my years at FRESHFARM for advice and support; when I first got into farming, FRESHFARM farmers even gave me their own saved seeds to plant for myself. I sit on the board of directors for the National Young Farmers Coalition; in another link to FRESHFARM, the person who first introduced me to the Coalition was a manager at New Morning Farm! I am also a founding member of Choy Commons, a newly formed coalition of Asian American farmers and organizers in New York City and the Hudson Valley, focused on weaving relationships between AAPI growers and community-based organizations to preserve ancestral foodways and provide culturally resonant produce to those in need.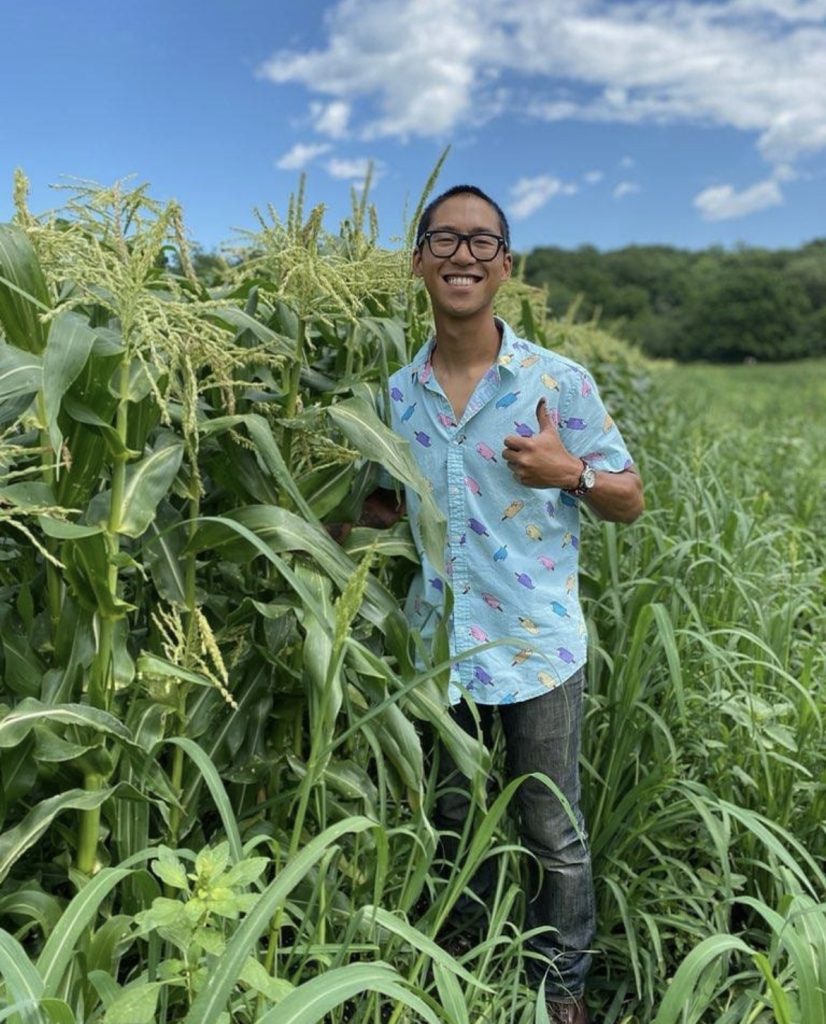 I often think back, as many do, about how my life ended up the way that it did. I always come back to seeing that the fork in the road was when I chose to work with FRESHFARM rather than do what many of my peers did and find internships on K Street or government. I couldn't be any happier about where I am now.  We feed people—lots of them!—and train the next generation of farmers and land stewards every year. To those wondering if food and agriculture are the right things for them, I can only say that you should take the plunge and jump in with all your heart. There are lots of folks who work on my team who don't end up staying in farming, but their farming experience informs the way that they look at food and situate themselves in their community and on the earth for the rest of their lives. There is noble work to be done in every part of our food system—from buyers to markets to farmers—and you'll meet the greatest set of people you'll ever know doing it.