FRESHFARM
FRESHFARM at 25 Years: A Timeline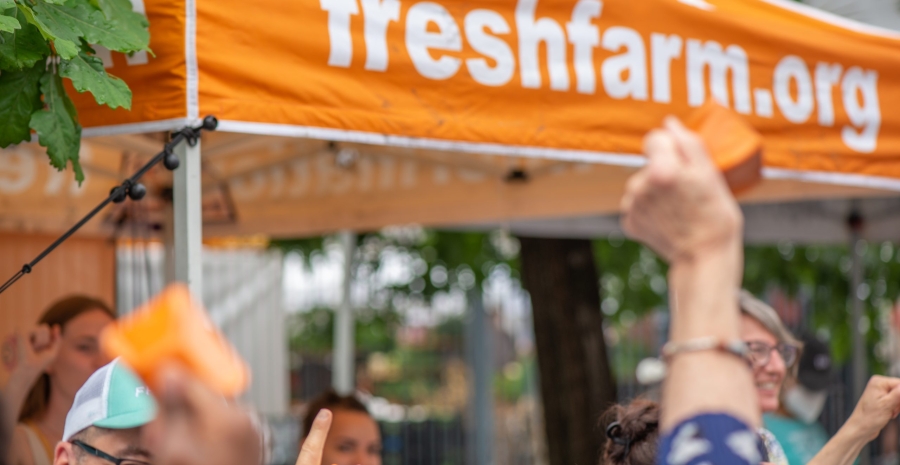 FRESHFARM began as a producer-only farmers market in 1997 and has evolved into a leading food systems nonprofit. But this didn't happen overnight and we didn't do it alone! Countless people have helped FRESHFARM along the way. 
 For the past 25 years, your steadfast support has made FRESHFARM's transformative food system work possible. Thank you for celebrating our silver anniversary with us and helping us pave the way for another 25 years of nourishing our food future.
1996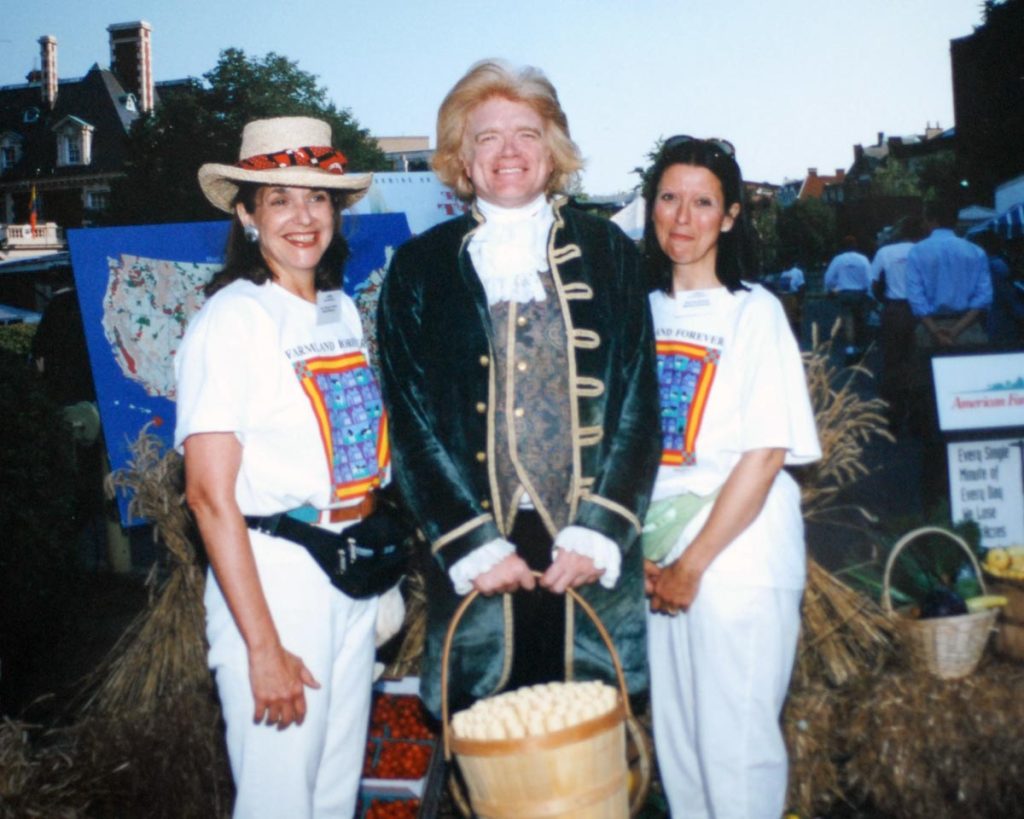 Bernadine Prince and Ann Harvey Yonkers launch FRESHFARM as an education program of the American Farmland Trust.
1997
On July 6, Yonkers and Prince open the Dupont Circle farmers market with 15 farmers from four states selling fruits, vegetables, flowers, and plants.
2002
FRESHFARM becomes an independent nonprofit and grows steadily over the next decade, adding markets and deepening its educational and philanthropic reach.
2003
FRESHFARM hosts its first Farmland Feast at Ristorante Tosca.
2004
FRESHFARM is selected as a charity for the Catalogue for Philanthropy: Greater Washington.
2005
FRESHFARM Penn Quarter Market receives the Downtown DC Business Improvement District Momentum Award.
The seeds for FoodPrints are planted. Bernadine Prince, FRESHFARM Co-Founder, starts FoodPrints at Rudolph Elementary in Ward 4. The initial funding for the program was a gift of $5,000 from Ben and Julie Feldman, who shopped regularly at the FRESHFARM Dupont Circle Market. The program operates until 2008, when the school closes.
In 2009 FRESHFARM re-launches  at Watkins Elementary in Ward 6, teaching 200 students about food, gardening, and nutrition through standards-based lessons.
This innovative education program grows steadily, and by the fall of 2022 FoodPrints is in 20 partner schools reaching over 7,000 students.
2008
FRESHFARM establishes the Farmer Fund, providing farmers and producers scholarships to further their education, attend professional conferences, and access technical training. In 2012, the Farmer Fund is renamed in honor of Jean Wallace Douglas.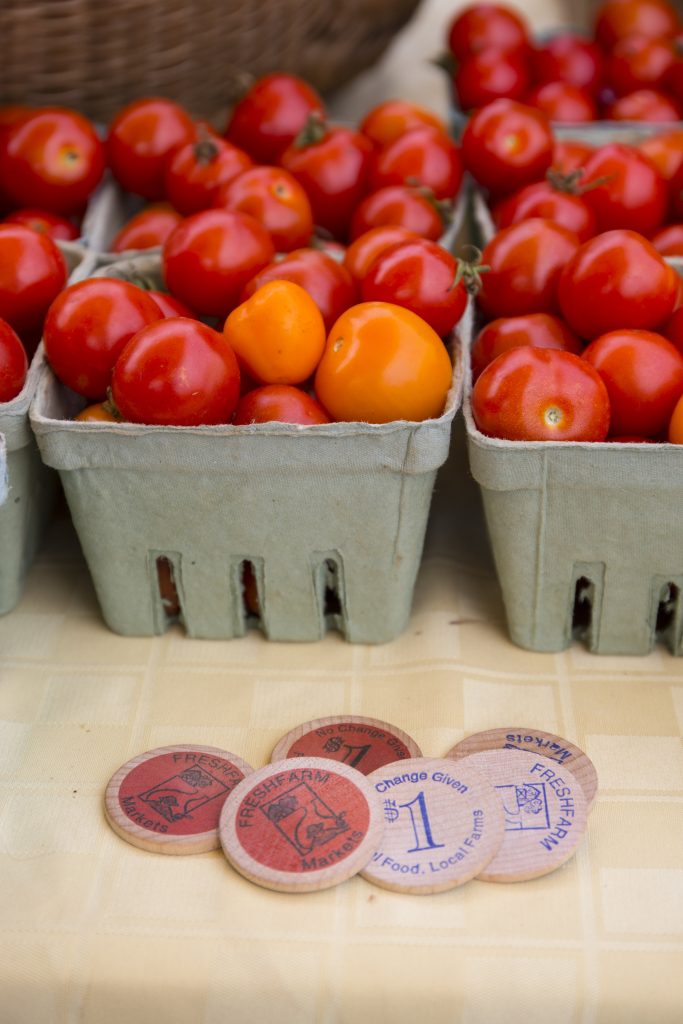 FRESHFARM H Street NE Market becomes the first farmers market in Washington, DC, and the FRESHFARM Downtown Silver Spring Market becomes the second market in Maryland, to be approved by the USDA to accept SNAP/EBT.
2009
FRESHFARM becomes the first organization in Washington, DC, and among the first nationally, to offer an incentive match to SNAP/EBT shoppers at one of its farmers markets. The Double Dollars program evolves into today's Fresh Match program offered at over 50 markets in DC, MD, and VA.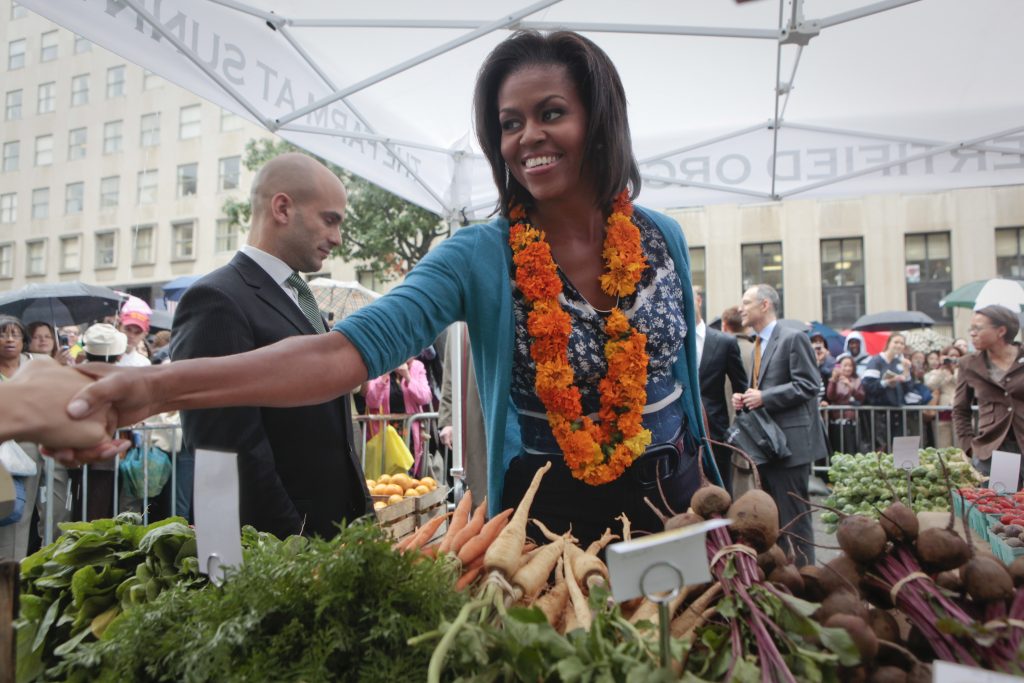 In partnership with the office of First Lady Michelle Obama, FRESHFARM By White House Market opens.
Modern Luxury magazine recognizes The Farmland Feast as the "Locavore Event of the Year."
2010
Community Foodworks, which later merges with FRESHFARM, is born and operates the Columbia Heights Farmers Market. Over the next several years, Community Foodworks grows its network of farmers markets and deepens its food access work throughout Washington, DC.
2011
Community Foodworks becomes the first farmers market operator in Washington, DC to offer a Fruit and Vegetable prescription program.
2012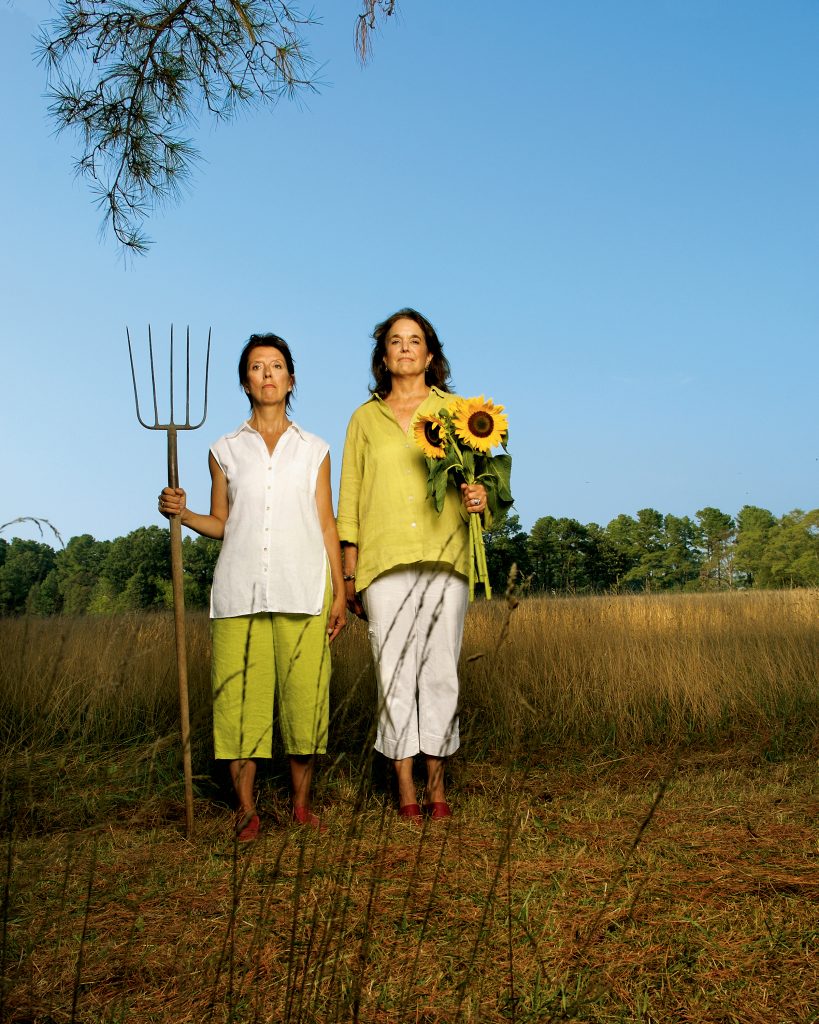 Mayor Vince Gray gives FRESHFARM the Mayor's Sustainability Award in recognition of 15 years of creating producer-only farmers markets and related programs that make fresh, healthy food more accessible and affordable to communities in the greater Washington, DC metropolitan area.
Yonkers and Prince receive Washingtonian magazine's Green Giant Award for their tireless efforts to educate the public about food and environmental issues while also providing economic opportunities for farmers and artisanal producers.
2015
After 18 years leading FRESHFARM, Yonkers and Prince retire. FRESHFARM's network of farmers markets surpasses $10 million in gross sales.
2016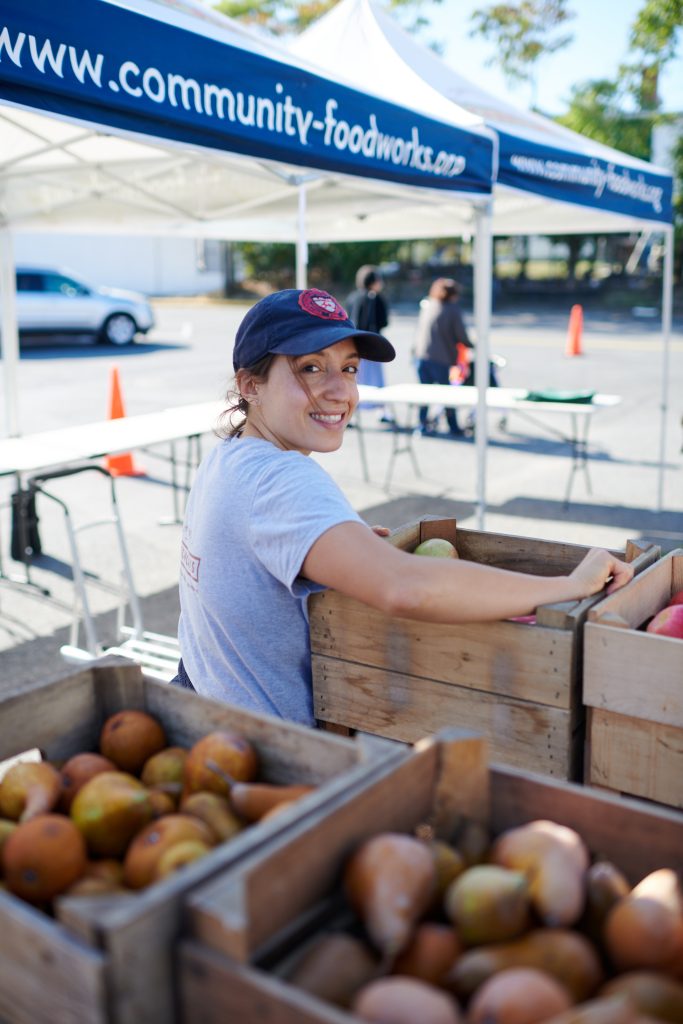 Community Foodworks, which later merges with FRESHFARM, launches the Pop Up Food Hub, a one-in-its-kind low-infrastructure food distribution model that facilitates equitable access to local food while generating new income for regional farmers.
2019
FRESHFARM merges with Community Foodworks to become the largest network of farmers markets in the Mid-Atlantic region. Community Foodworks executive director Hugo Mogollon assumes leadership of the newly merged organization. FRESHFARM significantly increases its capacity to improve community access to fresh, local foods, expand food education, and transform the regional food system.
2020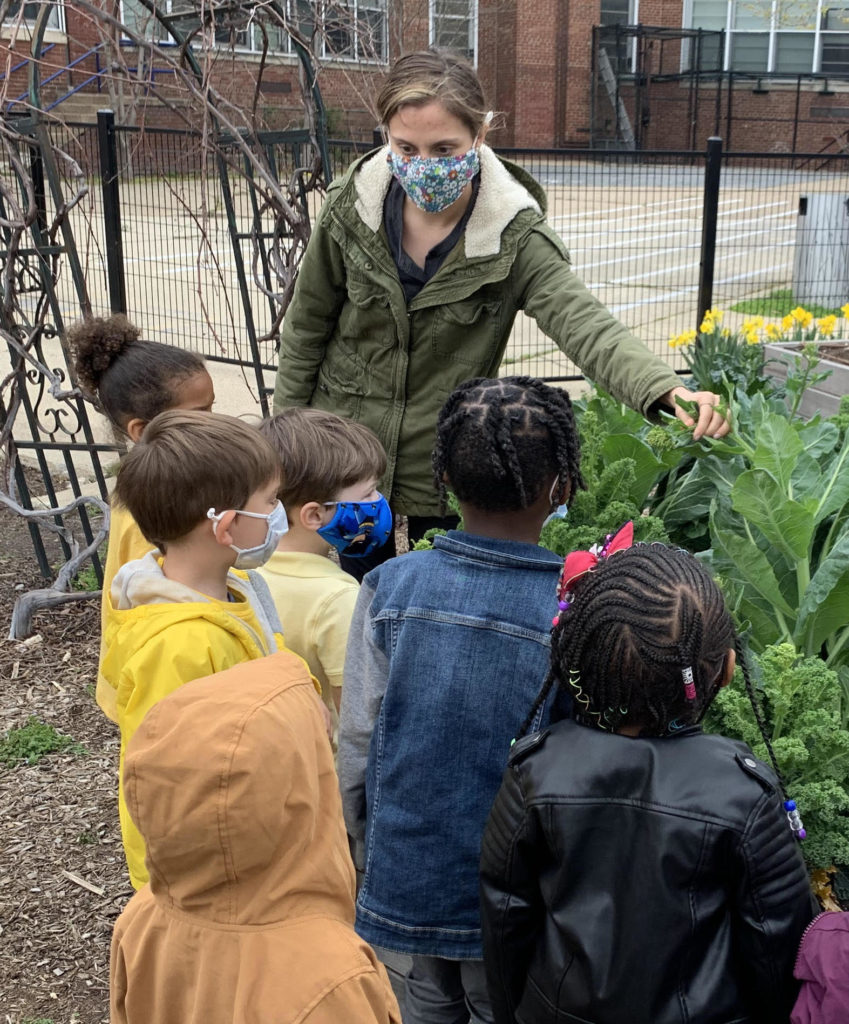 During an unprecedented global health crisis of the COVID-19 pandemic, FRESHFARM shifts market operations and finds creative ways to serve our communities.
Twenty-two markets and farm stands remain open as vital food access points.
The Pop Up Food Hub scales up an incredible 600% to meet the needs of families and individuals across the DC metro area.
FoodPrints moves online and outdoors, delivers food to families, and creates FoodPrints Anywhere, with videos, guides, and activities for families to use at home together.
2021
As the region shifts into pandemic recovery, FRESHFARM grows rapidly to meet the evolving needs of our communities.
FRESHFARM FoodPrints partners with 19 DC Public Schools schools in seven Wards.
FRESHFARM's network of farmers markets and farm stands surpasses $20 million in gross sales.
The Pop Up Food Hub partners with 62 wholesale organizational partners and generates $413,000 in gross revenue for 27 farmers and producers.
FRESHFARM receives two major grants that will transform its food access work in the region: a $1.4 million four-year USDA grant to create a regional incentive system and a $1 million annual grant to administer DC Health's Produce Plus Program for the next five years.
2022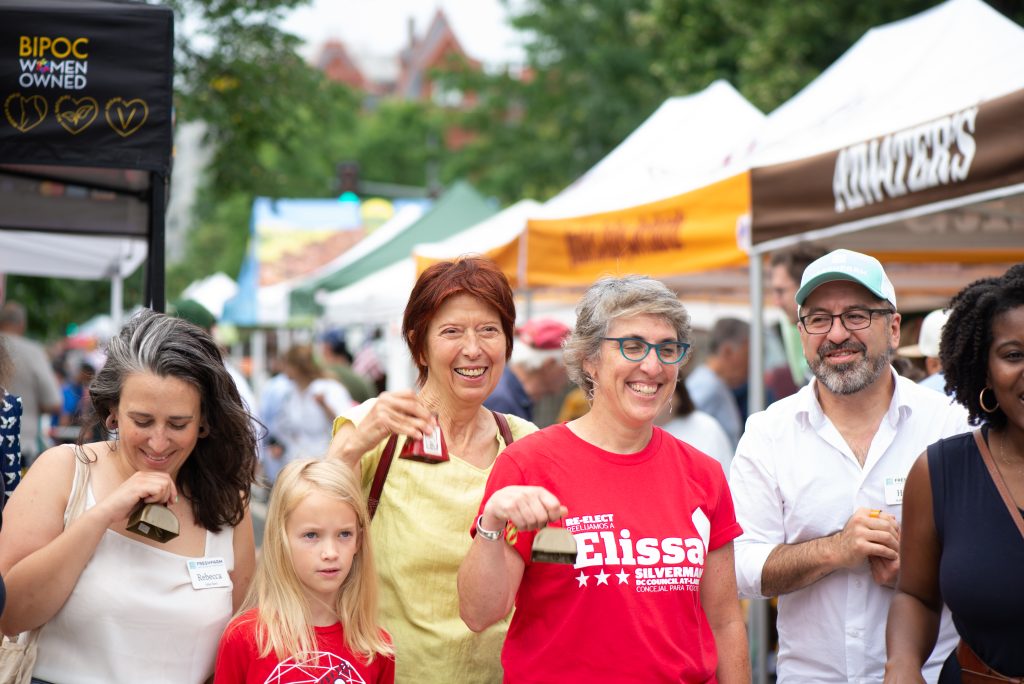 The Council of the District of Columbia issues a Ceremonial Resolution celebrating the legacy and contributions of FRESHFARM in creating a more resilient, equitable, and sustainable food system in Washington, DC, over the last 25 years.
Learn more about how FRESHFARM's work impacts the entire regional food system and ways that you can get involved.