FoodPrints
Remembering Shana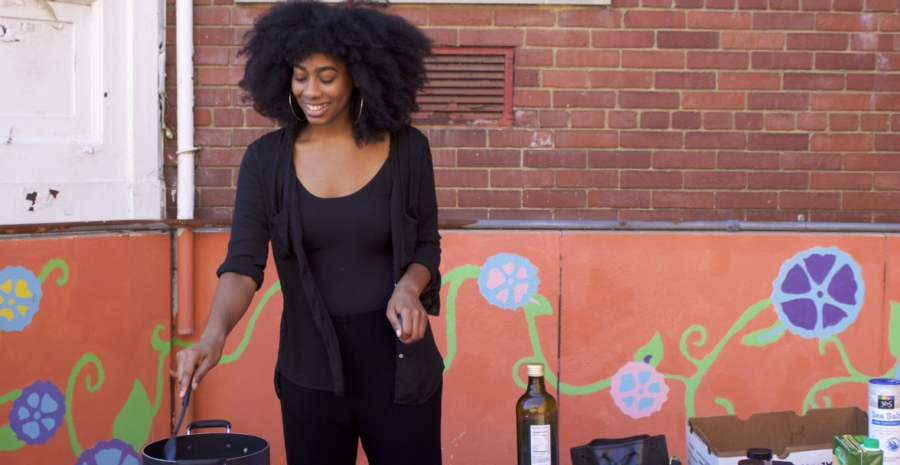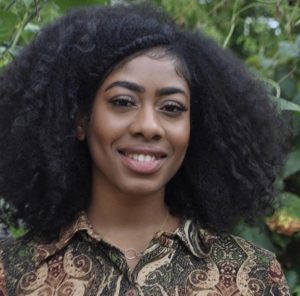 This week we were deeply saddened to learn our beloved friend and colleague Shana Donahue passed away at the age of 26. This news is shocking and heartbreaking for all of us who knew Shana well, and for the many lives she touched through her tireless work and advocacy in our communities.
A DC native, Shana was driven by a passion for childhood nutrition education — a passion she put into practice by studying nutrition and dietetics at the University of the District of Columbia, serving with FoodCorps in 2015, and joining the FRESHFARM family in 2016. Her impact was immediately felt throughout the District, first at Ludlow Taylor Elementary School (Ward 6), then Anne Beers Elementary School (Ward 7), and most recently as the FoodPrints Lead Teacher at Simon Elementary School (Ward 8).
Shana's love of nutritious food — both growing it in the garden, and preparing it to eat alongside her students — was infectious. Shana was particularly proud to share this love of growing and eating healthy vegetables with young Black students in DC who too often struggle with food insecurity at home and food access in their communities. Shana's commitment to racial equality and justice in the District had a profound impact on all of us at FRESHFARM, and we intend to honor her legacy by keeping these principles at the forefront of our work every day.
A small group of FRESHFARM FoodPrints staff gathered safely at Lincoln Park this past Friday morning to reflect on our memories of Shana. Together we remembered Shana as the kindest person we'd ever met, saying that she was always gentle, humble, and welcoming. When the pandemic crisis struck DC, Shana sprang into action at the emergency food distribution site at Kimball Elementary, where she managed the distribution of fresh produce to families every week. She quickly remembered individuals' names and stories, and created a sense of community for everyone coming in to pick-up food. This warmth and love was part of Shana's character. She easily made everyone around her feel welcomed, listened to, and cared for.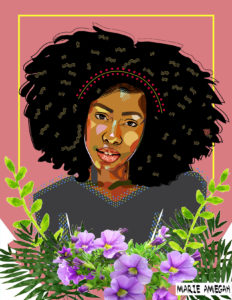 In addition to Shana's loving presence, her colleagues reflected upon her powerful presence. Shana was one of the most beautiful women we've ever met. She always wore the most stylish outfits, and was happy to share her style tips with anyone who asked. Shana's beauty also shone through in the way she worked and cared for others. Shana loved her work as a FoodPrints teacher. It was her passion to give back to the community that she grew up in. At Simon Elementary, Shana taught students across all grade levels how to cook and eat nutritious foods. She shared with them the joy growing and harvesting in a garden. Shana effortlessly earned the attention and adoration of her students by quietly pointing out a butterfly on a nearby flower for them to see or genuinely exclaiming how delicious their homemade pesto pasta tasted. This was just the type of person that Shana was: caring, selfless, and thoughtful. 
To lose Shana to such a senseless act of domestic violence is both tragic and infuriating, but those feelings fuel our commitment to keeping Shana's spirit alive through our ongoing work with DC's students — in our classrooms, our kitchens, and our gardens. Shana believed deeply in making DC a healthier, more just, and more equitable home for young people, and for all of us. In her absence, it is our solemn responsibility to keep her vision and passion alive.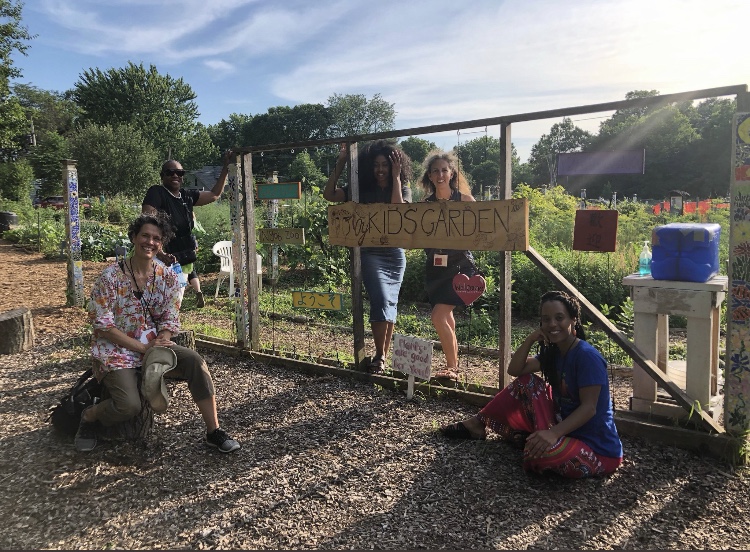 If you, or someone you know, are currently subject to domestic violence, please contact the National Domestic Violence Hotline by visiting thehotline.org or calling 1-800-799-7233.
If you would like to share memories of Shana, please send an email to remember@freshfarm.org. We will share these messages publicly on this page, so please indicate if you would like us to include your name with your message.
FRESHFARM is launching the Shana Donahue Memorial Fund for Future Food Educators to honor Shana's legacy. You can learn about the fund and make a donation here.