FoodPrints
Letter to DC Council: "My son danced around the living room kissing broccoli"
Dear City Council,
The city MUST fund the FRESHFARM FoodPrints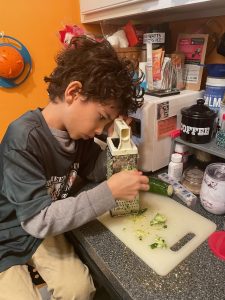 program for the 2023-24 school year. This is imperative to the well being of all students in the city.
I was raised by a mother who, while a great cook, wasn't focused on nutrition and developing good eating habits. I live with this every single day. I don't choose fruit and vegetables despite being a vegetarian. This creates all kinds of food-related medical issues.
Raising my son, he defaults to fruit before candy; he will sit there and eat raw spinach as a snack — not potato chips. While he eats junk food, he does so in moderation. I didn't teach him this. He learned this at school.
I don't like radishes. I found out my son likes them because of FoodPrints. He brings home the recipes and we make the food together. This is teaching me as a parent how better to bring food to the table.
During Covid lockdown, I finally was able to get fresh fruits and vegetables.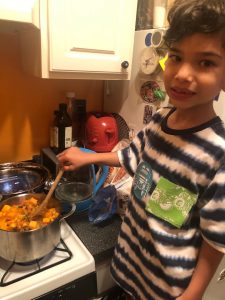 My son danced around the living room kissing broccoli. He did NOT learn this at home, he learned this at school.
All my non-DCPS parent friends are shocked and impressed at his eating habits. We are going to see family over the break and they are prepared with fruits and vegetables.
The children of DC deserve to know how to make healthy meals and to try new foods that parents like me wouldn't bring into the home.
Sara A.
Mother of Kayed, a 3rd grader at Marie Reed Elementary School