FoodPrints
A Year Unlike Any Other – Interning with FoodPrints during a Pandemic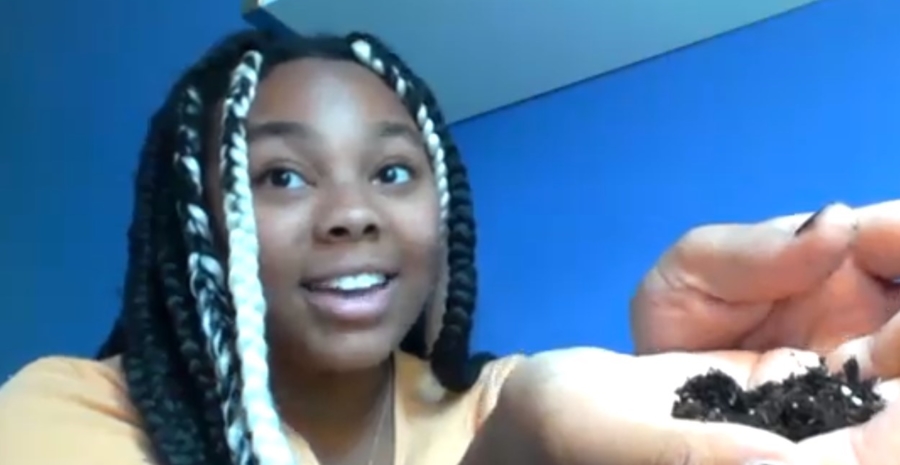 I am very passionate about education equality, the environment, and food access, which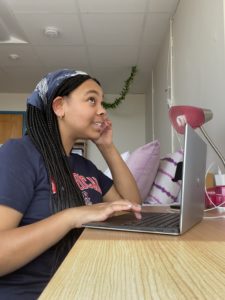 drew me to the opportunity to work with FoodPrints. Once I got my internship, I was so excited — and nervous. I met with my advisor and FoodPrints teacher, Ibti Vincent, before our first class together. She trained me on my role and what the classes would be about. My nerves went away quickly as the class got started. 
During virtual classes, I started out by mostly helping with managing the chat and introducing a small part of the class. As we progressed through the year, I gained more experience and led lessons for the students on my own. For example, I went on a walk to collect living and nonliving things to prepare for the lesson, "The Garden Ecosystem," in which 3rd grade students learn about Living, Non-Living, and Once Living things. I led the class through a game in which the students had to guess if what I was holding was living or nonliving. This was an enjoyable and interactive way to teach them a core part of their 3rd grade science curriculum. Through leading engaging activities and games, I got important experience interacting with the kids and teaching young students.
As part of my internship, I joined the FoodPrints teachers' class planning meetings. These meetings definitely gave me a better appreciation for teachers in general and also helped me to gain experience working on a team. Every Friday, we would look through lessons for the grade we would be teaching that week, and create a lesson plan that would be interactive, engaging, and fun for students learning online. It was really interesting to get a behind-the-scenes look at how teachers plan out their lessons.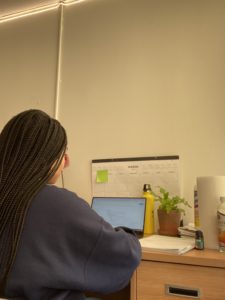 In addition to being a classroom assistant this year, I have been working with FRESHFARM's farm-to-childcare project by reaching out to childcare centers around D.C., and researching programs that support early child care centers with accessing fresh, local foods.
As I reflect on this year, I think about how being a college freshman is already difficult, and then you add an entire pandemic on top of it… it has been crazy! Despite the many challenges, I managed to get through the year, and something that helped me power through each week was my internship with FRESHFARM FoodPrints.