Food Access
The Devil's in The Details: FRESHFARM Helps Partner Farmers Markets Harness the Power Data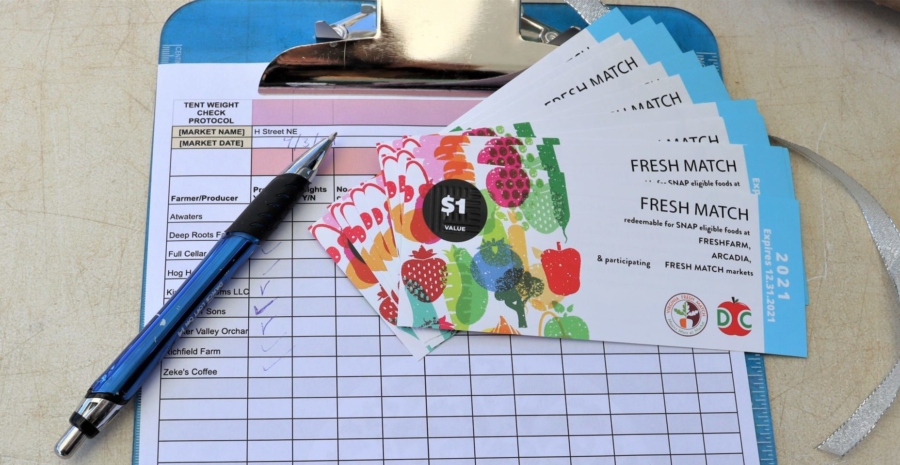 Have you ever seen a farmers market manager scanning the crowd carrying a hand-held tally counter and wonder what the heck they are doing? They are tracking customer counts, something they do at 30-minute intervals for the entire market. When you think of farmers markets, you probably don't imagine customer counts, sales figures, spreadsheets, and data points. But data keeps FRESHFARM farmers markets running: we track everything from daily customer tallies to individual vendors' sales to the amount of nutrition benefits redeemed. Such data helps us understand the markets' health and impact on the local food system.
Last year our markets created a combined revenue of more than $15 million for family farms and producers in our network. Because we track sales data, we can communicate the positive impact that patrons like you have in the local food economy. Unfortunately, data collection is notoriously difficult for most farmers markets. Due to a lack of staff, capacity, time, and consistent collection methods, many farmers market operators don't have a clear picture of their markets' performance.  Beyond the obvious impact on decision making that lack of data could have for an organization, farmers markets as a sector are affected when we are unable to advocate to local and regional authorities to increase support and funding for farmers markets.
To meet this need, FRESHFARM developed the Market Tracker, a Google-based data collection tool that helps farmers markets and food access organizations track, measure, and evaluate their data, making their operations more streamlined and successful. FRESHFARM currently shares this tool with six partners in Virginia, Maryland, Pennsylvania, and Washington, DC, and more than 60 farmers markets across the Mid-Atlantic region. The Market Tracker helps us understand the collective impact of all these markets on the Mid-Atlantic food system. Significantly, it has also enabled FRESHFARM to expand the Fresh Match program in the region and helped our partners streamline financial management and grant reporting.
Market Tracker Helps Expand Food Access in the Region
The Market Tracker tool and database is designed specifically for farmers market organizers and related groups and helps both organizers and vendors monitor the financial health of their markets and programs. FRESHFARM's long-term goal is to offer the Market Tracker as an open-source tool and database to farmers market organizations across the United States.
In DC, FRESHFARM partners with three farmers markets — the Park View market, and 14th & U and Bloomingdale markets, both operated by Markets & More — to implement the Market Tracker to support our Fresh Match food access program. With Fresh Match, shoppers who use nutrition benefits like SNAP and WIC get a dollar-for-dollar match, giving them more buying power, agency, and flexibility when buying fresh, local food at the farmers market. Fresh Match funds can be spent at any participating area market, including 38 total in DC, Maryland, and Virginia.
The Market Tracker allows markets in the Fresh Match network to monitor the benefits spent and the match distributed at their market. In addition, it helps streamline financial management and grant reporting, which allows the program to scale up and be implemented across a wider network of markets. "The Market Tracker has been incredibly helpful as we've worked to get our new market off the ground this year," says Rebecca Bailey, the Market Manager at the Park View Farmers Market. "Its ability to collect vendor sales, generate invoices, and track nutrition incentive benefit redemption relieved a lot of administrative burden on our end and also gave us an inside look at how the market was progressing throughout this growth and development period." In short, the Market Tracker offers critical help to markets with less capacity to implement food access programs like Fresh Match.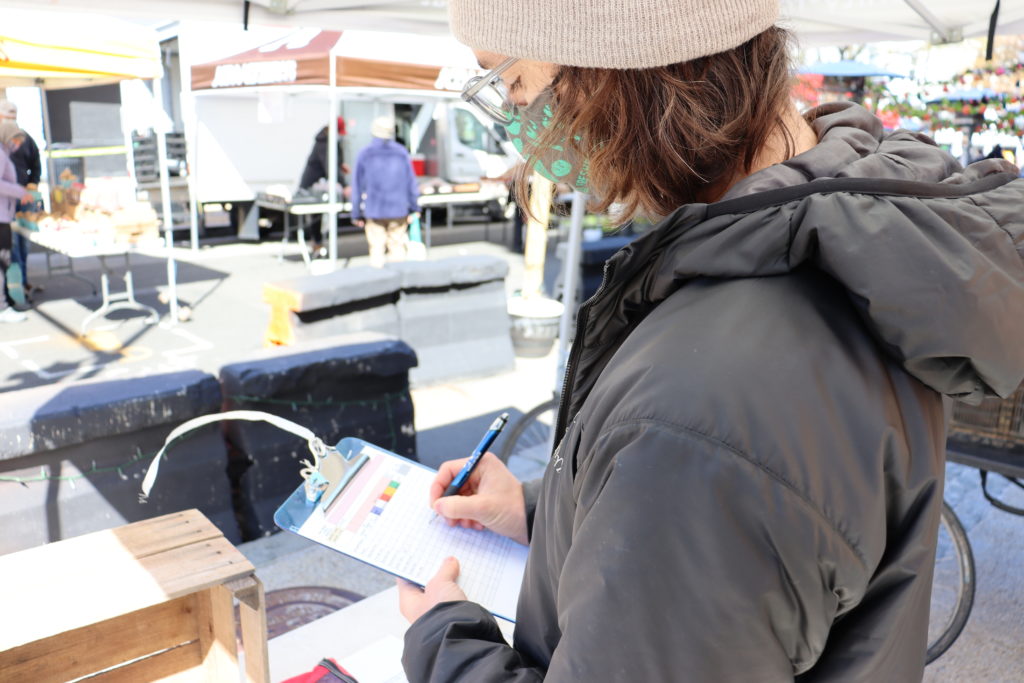 "In my work overseeing the implementation and growth of our food access programs, the Market Tracker has enabled FRESHFARM to work with a diverse array of partners across the region," says Nick Stavely, FRESHFARM Farmers Market Program Manager. "Combining our on-the-ground experience in market operations with a low-barrier tool like the Tracker also positions FRESHFARM to contribute to national conversations about data collection and analysis in the world of local food. The Tracker wasn't built overnight, and by working closely with partners season after season, our partners, FRESHFARM, customers, and vendors all benefit."
Looking to the future, "we believe that a rising tide lifts all boats and that is why FRESHFARM's goal is for this to be an open-source tool available for markets everywhere," notes FRESHFARM Executive Director Hugo Mogollon. "FRESHFARM wants to leverage this tool to build capacity at farmers markets regionally and nationally, helping market managers better understand the impact of farmers markets on local economies across the country and demonstrating the important role farmers markets play in a vibrant and sustainable local food system."