Food Access
Feed your community and support local farmers this Thanksgiving. Donate to the Fresh Food Drive!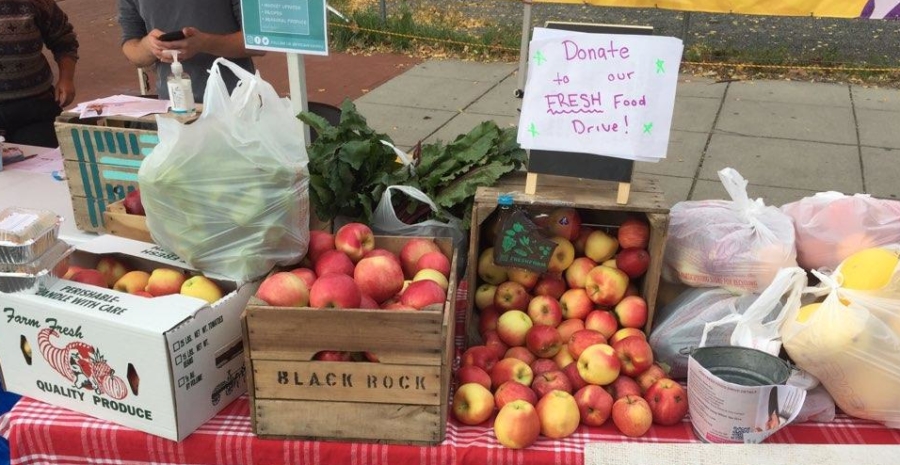 This holiday season, are you looking for a great way to support folks in need in our community, while supporting your favorite local farmers? Donate to the Fresh Food Drive!
Since 2010, FRESHFARM has hosted Thanksgiving Fresh Food Drives at our markets to benefit our vulnerable neighbors and support local farmers. Throughout the month of November, FRESHFARM raises money from shoppers and community members for the Fresh Food Drive. We spend these donations directly with our network of farmers and growers to purchase fresh fruits, vegetables, and turkeys. Then, we donate these fresh, local foods to our gleaning partners at each market, who use the ingredients to prepare Thanksgiving baskets or meals for neighbors in need.
So what are gleaning partners? Gleaners are local organizations who come to market to gather food to provide for families and individuals in the community. FRESHFARM's gleaning partners include food pantries, homeless services organizations, churches, and more. Throughout the season, gleaners come to the market to collect leftover produce donated by farmers. But during the Fresh Food Drive, FRESHFARM purchases additional food from farmers to meet the heightened need during the holidays.
This year's Fresh Food Drive will benefit the following gleaners:
Make a donation to the Fresh Food Drive today to help our partners feed our hungry neighbors, and help small local farmers earn additional revenue as they head into the winter season. Learn more.