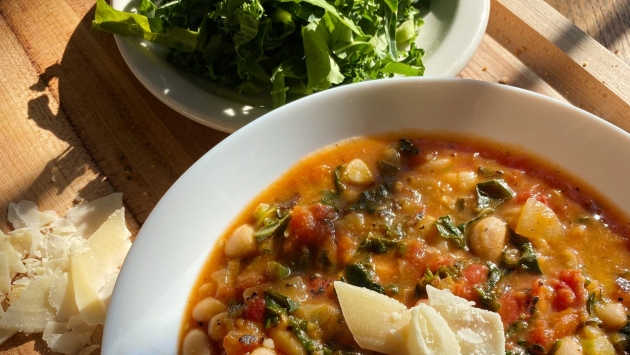 Directions:
Heat oil in large stock pot over medium high heat. Add onion, sauté for a few minutes and then add potato. Cook for about 5 minutes, stirring frequently until it just begins to brown.
Add kale, and stir well to coat the leaves with oil. Add garlic and thyme, stir 1 minute.
Add the vegetable broth, tomatoes and beans. Bring to a boil, turn down the heat and simmer until the vegetables are tender, about ten minutes.
Add the fresh herbs and season to taste with vinegar, sugar, salt, and pepper.
Serve with Parmesan cheese if desired.