What's In Your Market Share This Week?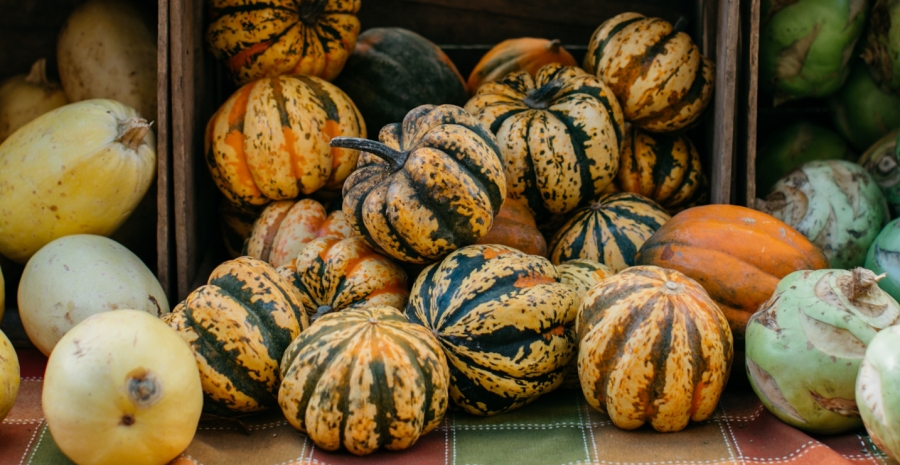 Your Market Share has recently included delicata squash. Although commonly considered a winter squash, technically speaking it is summer squash but it's harvested in the Fall. This squash variety is also known as peanut squash, bohemian squash and sweet potato squash.
The many alternative names given are probably due to its flavor profile.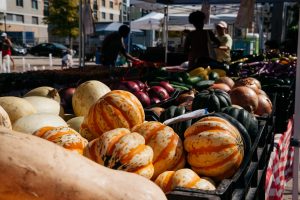 For those who haven't enjoyed delicata squash before, the peel (it's edible) is slightly chewy and the flesh is mildly sweet and nutty. It tastes like a cross between butternut squash and sweet potato. 
Delicata squash has thin skin which is common amongst the summer squashes. Known for its beautiful creamy yellow tone with green or dark orange stripes.
The versatility of delicata is what makes this one of the easiest squashes to prepare. It can be roasted, sauteed, steamed and stuffed. The entire squash can be eaten and enjoyed, even the seeds! The seeds will need to be scooped out, washed and dried before roasting.
The texture of the flesh is soft and velvet like. The peel isn't as thick and durable as other squashes that you'll see this time of year. It's also not weak and easily bruised as summer varieties such as zucchini. It's a very delicate balance.
You can store your whole delicata squash at room temperature, in a cool dry place. Once you cut it open, place in an air tight container and it'll last in the refrigerator for up to a week. If you have a lot on hand you can also freeze it.
If you're looking to try something different in the kitchen, check out some of these recipes: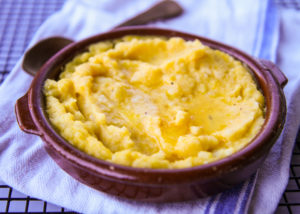 The days are shorter but that doesn't mean the fun has to stop. Try some of there activities: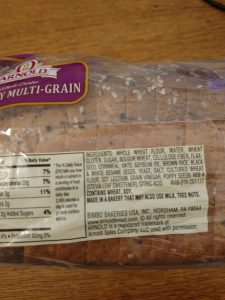 Our senses are what allows us to interact with the things and people around us. Explore Fruits and Vegetable using your Five senses.
Muffins are great for an on the go breakfast or quick snack, there are some Tips and Tricks to make the perfect batch every time.
Take a closer look at some of the labels on your food and become a Whole Grain Detective.