FRESHFARM
FRESHFARM Awarded a $500K Citi Foundation Grant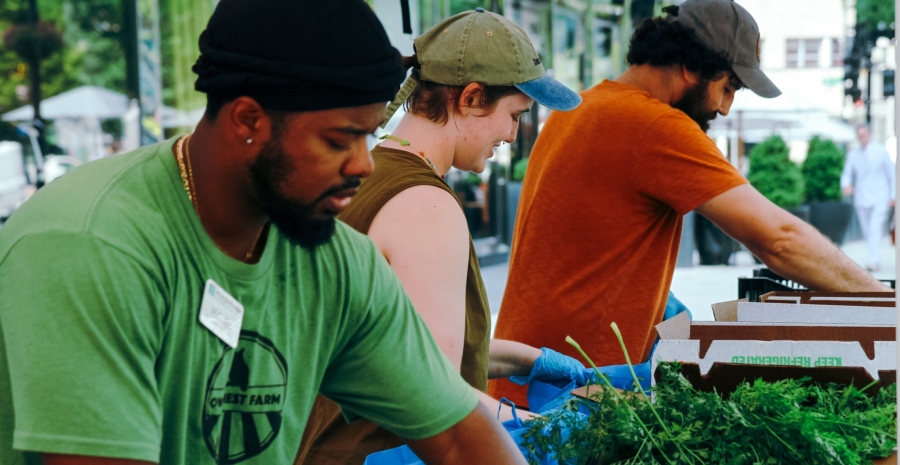 Improving community food access and supporting regional farmers are foundational to our mission of nourishing our food future, and we have exciting news to share that will allow us to scale up efforts in both these focus areas. FRESHFARM is proud to announce that it has been awarded an inaugural $500,000 Global Innovation Challenge grant from Citi Foundation.
"We are honored to receive this award, a recognition that underscores our commitment to support local farmers and foster community well-being," noted FRESHFARM's Executive Director Hugo Mogollon.
The award paves the way for meaningful expansion of the Pop-Up Food Hub, a decentralized, low-infrastructure food distribution model that brings produce from local farmers to community organizations serving neighbors in under-resourced communities.
FRESHFARM Recognized as Leader In Food Access Innovation
FRESHFARM stands alone as DC's only recipient and one of only a handful of US-based grantees. Selected from more than 1,000 applicants in over 80 countries, FRESHFARM was recognized for its commitment to innovative solutions that uplift and support communities facing food insecurity.
"Traditional food distribution models are vulnerable to systemic failures—from natural disasters to pandemics. Our innovative, decentralized approach minimizes these risks and ensures that communities in the DC Metropolitan region have consistent access to nutritious, locally sourced food," explained Hugo. "As climate change intensifies, the need for such transformative solutions only grows."
Expansion of Pop-Up Food Hub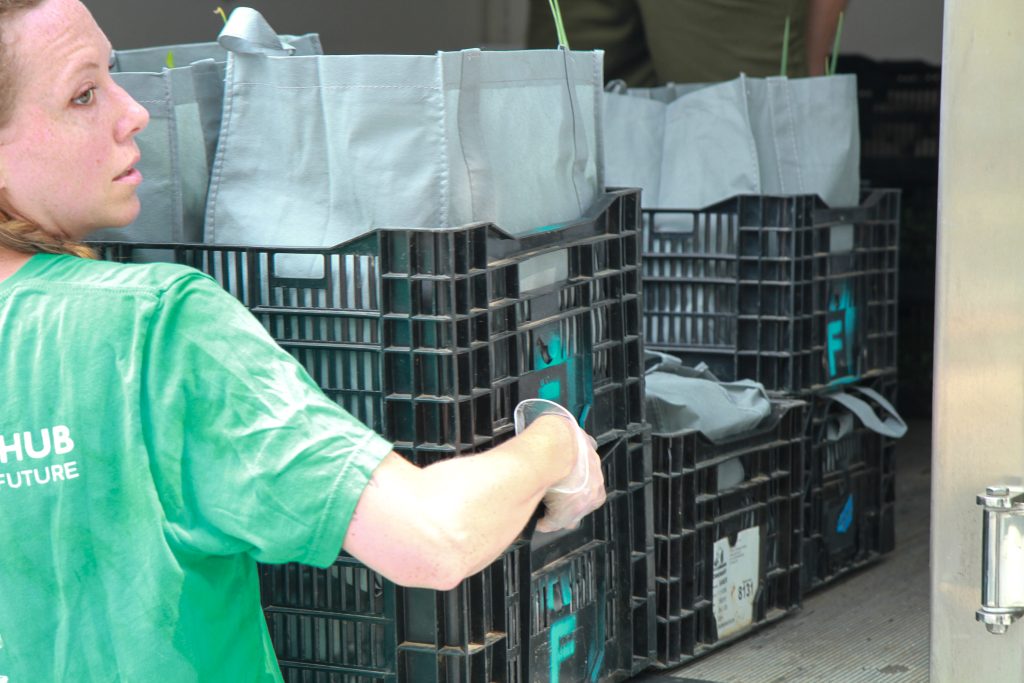 Since 2015, the Pop-Up Food Hub has sourced over $2 million in fresh produce from local farmers and delivered it to more than 100 organizations serving families, children, seniors, and other underserved groups who struggle with access to fresh fruits and vegetables. So far this year, this program has created more than $400,000 in revenue for farmers in FRESHFARM's network, 29% of whom identify as black and brown and 30% of whom are first-generation farmers. With this new funding, FRESHFARM will deliver over $1.5 million in local produce to 70 organizations over the next two years, reaching over 7,500 food-insecure individuals while simultaneously fueling the regional food economy.
Regional Leaders Voice Support
Leaders from around the region shared their excitement for the significant milestone for FRESHFARM.
"This is a major win for FRESHFARM, the District, our regional farmers, and our communities," commented Caroline Howe, DC Food Policy Council Director. "The Global Innovation Challenge has recognized the importance of tackling food access, availability, and affordability, which are primary concerns for the District of Columbia. This award bolsters FRESHFARM's work and our collective goal of creating a more equitable food system in DC."
"I'm so excited for FRESHFARM and the difference this kind of investment will make in their ability to serve low-income District residents. They're an incredible team of passionate advocates and innovators, and Citi Foundation truly couldn't have made a better choice," noted Charles Allen, Ward 6 Councilmember and Chairperson of the Committee on Transportation and the Environment.
"In Metropolitan Washington, DC, we've seen the power of FRESHFARM's innovative Pop-Up Food Hub to address unfair disparities in healthy food access, to expand in a crisis, and to reinvest in the region's economy by connecting our farmers to our local communities," added Councilmember Jon Stehle, City of Fairfax, VA and Chair of the Metropolitan Washington Council of Governments' FARM Policy Committee. "We're excited that this enterprising market model is among Citibank's awardees. This investment will result in benefits in and beyond our region, including how we think about building more diverse and resilient regional food supply chains."
We're both humbled by this award and energized to continue our work—let's build a more sustainable and equitable food future together!
Learn more about Citi Foundation's inaugural Global Innovation Challenge.