FRESHFARM
FRESHFARM at 25 Years: Chaia Tacos x FRESHFARM — From Incubated to Incubator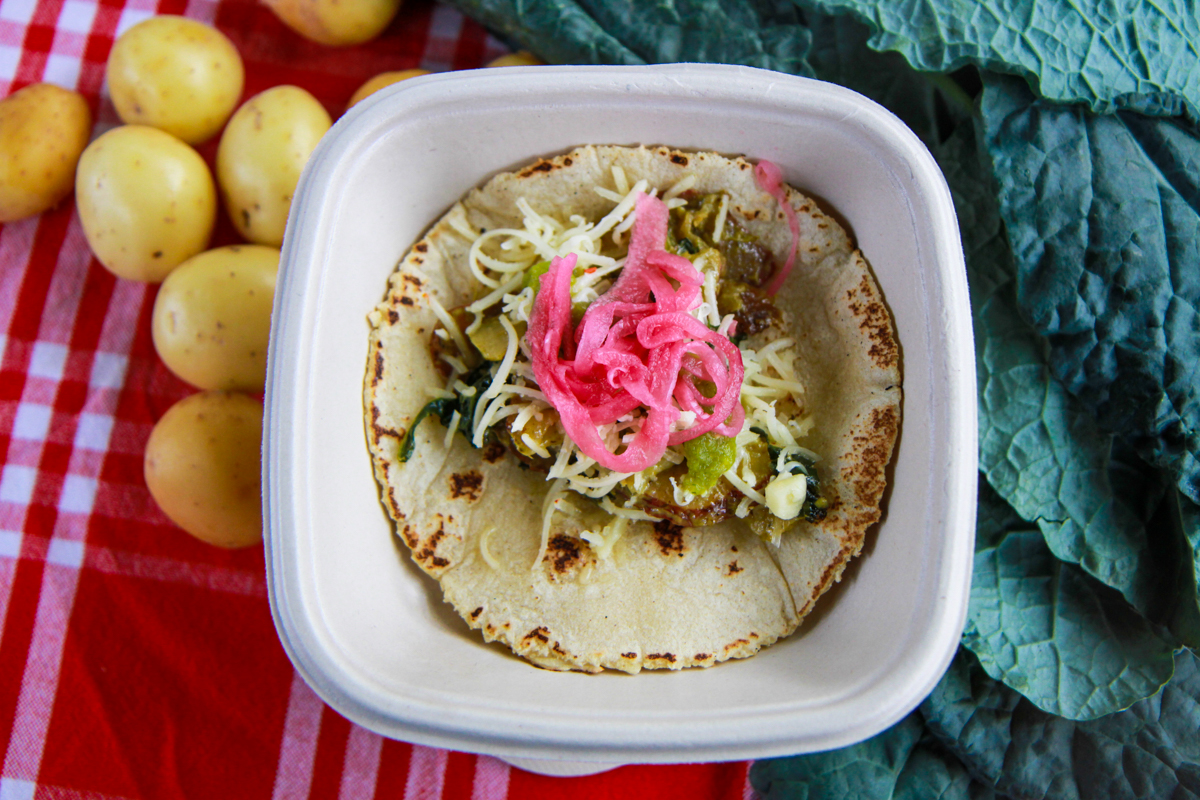 To celebrate our 25th anniversary, we will be sharing stories throughout the year from our community of farmers, producers, FoodPrints teachers and students, shoppers, gleaners, and beyond about FRESHFARM. This month we check in with Chaia Tacos, a Washington, DC-based restaurant that got its start at FRESHFARM farmers markets and is now working with FRESHFARM again in a new way. 
Farmers markets are true food system multitaskers. They provide vital economic opportunities for farmers, essential food access points for eaters, and inclusive gathering spaces for communities. They are also the testing ground for new food businesses.The list of businesses incubated at FRESHFARM markets over the years is long, but we are particularly proud of the trajectory taken by Chaia Tacos, a plant-based taco restaurant with three locations in the Washington, DC area and plans to expand nationally.
Chaia Tacos: Incubated at Farmers Markets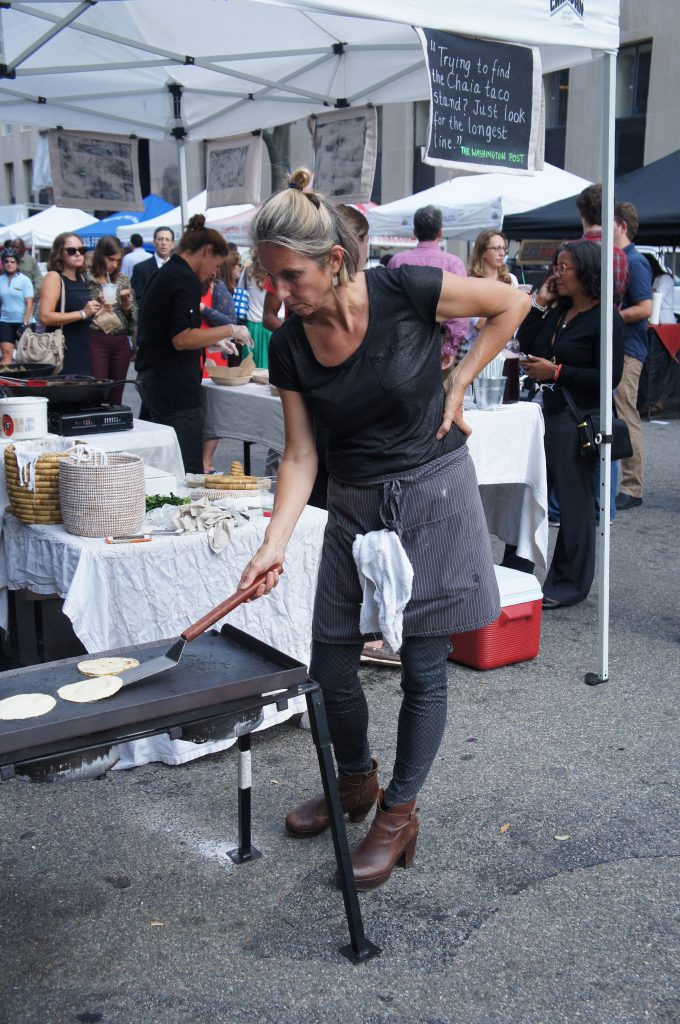 Owners Bettina Stern and Suzanne Simon started Chaia as a prepared food concession at FRESHFARM markets in 2013 and built their brand and a loyal following before opening their first brick-and-mortar restaurant in 2015 in Georgetown, the second outlet in 2019, and the third in 2021. Over the years Bettina and Suzanne have stayed true to their farm-to-taco concept, using local produce and shifting their menu offerings with the seasons. We are thrilled that this year Chaia is back working with FRESHFARM, this time as a restaurant client of the Pop Up Food Hub, our hyper-local distribution system. Through the Food Hub, we place orders directly with farmers in our network, which are then aggregated at markets and distributed to eaters via our CSA-style Market Share program and deliveries to community-based organizations such as health care centers and Early Childhood Education centers.
We asked Bettina and Suzanne what they gained by incubating their business at farmers markets before opening their first brick-and-mortar. "Our involvement and passion at the farmers market allowed us to develop our menu and business plan based on what we were experiencing at the farmers market each week," notes Suzanne. "We also made a real connection between the food at the market and our customers. They could actually see the raw ingredients we were using and were not isolated from the process of how food is grown and produced. We learned to be flexible with our menu and adapt our recipes based on seasonal ingredients. We never felt locked into a particular recipe. This gave us an edge as we moved into our brick-and-mortar space. Our food never felt redundant."
Bettina concurs, noting that their years selling at markets gave them a chance to slowly build their business and figure out what worked. Selling at markets, she explains, "was up close and personal. The early days of learning what worked and what made the best sense were crucial. There is no elevator to success. We had to take the stairs. From those early days at market we were able to differentiate ourselves, define our purpose and values early, and never strayed. With FRESHFARM we built a sustained momentum."
Chaia Tacos and the Pop Up Food Hub Pilot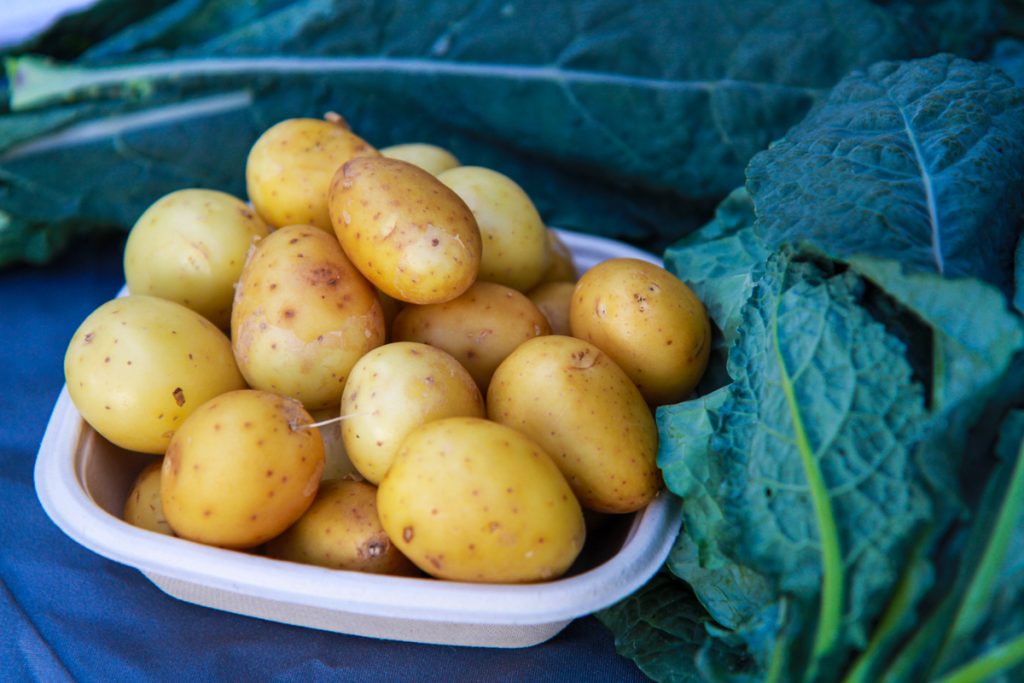 And now, seven years after graduating from farmers markets and operating three thriving storefront businesses, Chaia and FRESHFARM are working together again. Aside from some work delivering food to the Tabard Inn in 2019 that was cut short by the pandemic, the Pop Up Food Hub has not done significant wholesaling to restaurants. As a new Pop Up Food Hub restaurant client, Chaia is helping us beta-test a new facet of wholesale food distribution, one that has the potential to support our other Food Hub activities that improve food access and support farmers with increased revenue. "FRESHFARM has wanted to further explore this facet of wholesaling for a while, but we needed to find the right partner," notes FRESHFARM Director of Agricultural Programs Rebecca Chávez. "A business like Chaia, that came up at farmers markets understands the rewards—and challenges —of sourcing directly from farmers, is the perfect fit."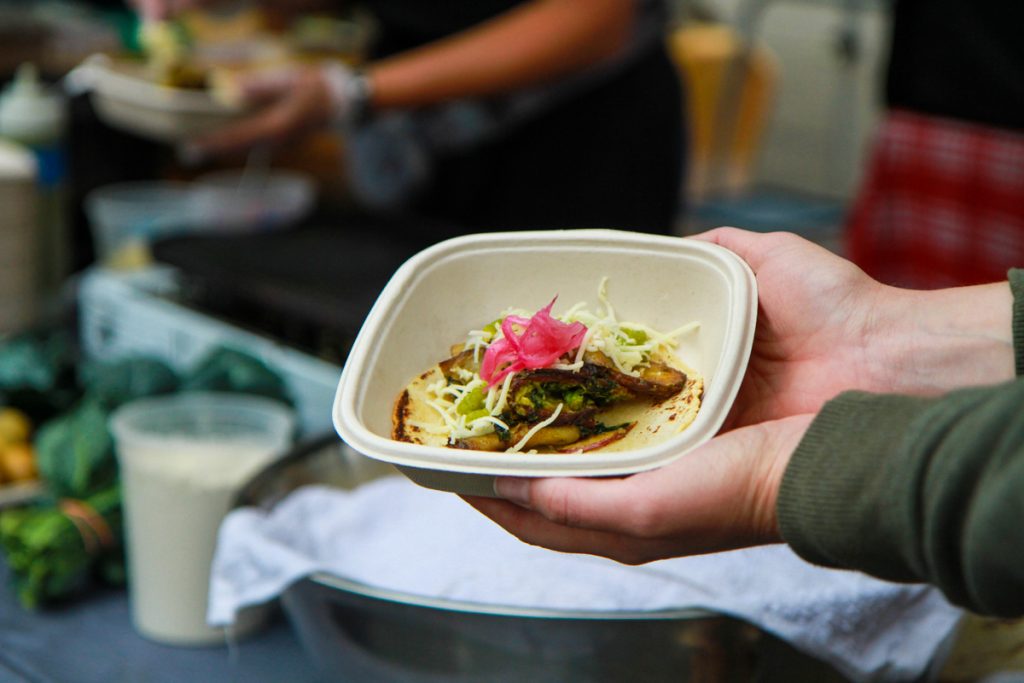 Since July, Chaia has been placing weekly produce orders, ranging from tender green beans to crisp kale, that the Pop Up Food Hub gets from Barajas Produce and Mickley's Orchard at the FRESHFARM CityCenterDC Market. By sourcing ingredients with us rather than traditional wholesalers, Chaia is getting freshly harvested local product and supporting the Pop Up Food Hub's ability to provide meaningful income to farmers and support our broader food access work.
Bettina and Suzanne see the partnership as an opportunity to double down on their values and expand their business nationally; they recently hired their first ​​Chief Operating Officer, Allan Ng, formerly Shake Shack's Mid-Atlantic Area Director. "Using purpose as our north star guides every decision we make," notes Bettina. "We hope that it leads to truly meaningful community contributions, creation of jobs, and the advancement of equality and justice within our city. We are thrilled to partner with the Pop Up Food Hub – this is a wonderful next step in continually building our community."
And creating their menu using fresh, local ingredients is a major perk! "The partnership allows us to approach our menu with a fresh attitude," adds Suzanne. " We value knowing what the farmers are bringing to the markets each week and watching how that changes over time. It is exciting to see!"