FoodPrints
Stepping into the FoodPrints Garden for the First Time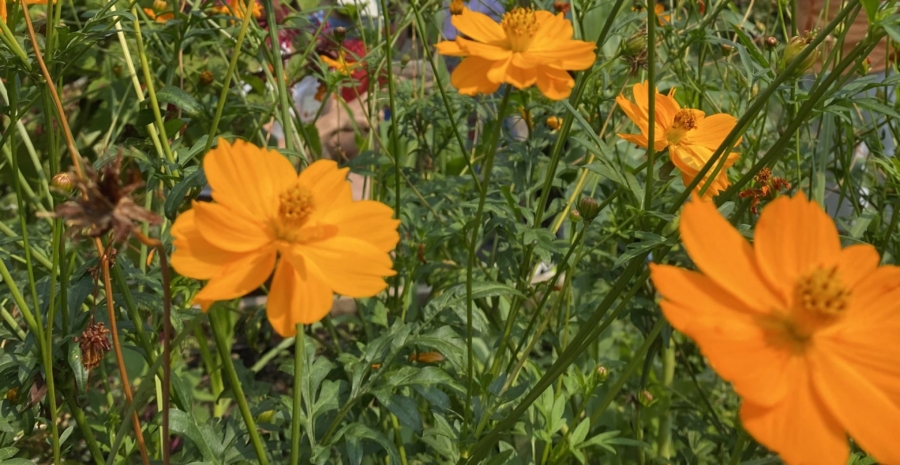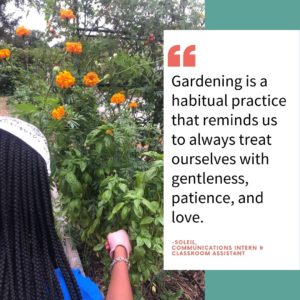 I enter the garden. My eyes light up at the sight of so many plants I can and cannot name. My eyes widen at the sight of an asparagus plant. "That's what asparagus looks like as it grows?" I gasp and point out the plant to my colleagues in the garden. We all laugh at my revelation. Later on during orientation, we all crowd around what appears to be a ladybug in its larval stage. In the days to come, alongside FoodPrints students, I'll share in their joy of observing and learning about different living things.
My feet sink into the ground with every step I take as I slowly make my way around the garden. I smile to myself as I become happily overwhelmed by my own nostalgia. I feel like I'm a kid again learning how to connect with nature and with myself. I remember how my own elementary school gave its students independent time to garden. As a young kid, I always conceptualized that time as "freedom," not fully understanding what that space allowed me to be and see.
In this garden, I feel excited at the thought that I will grow as I learn more about what surrounds me. While the plants grow, I'll simultaneously grow with them.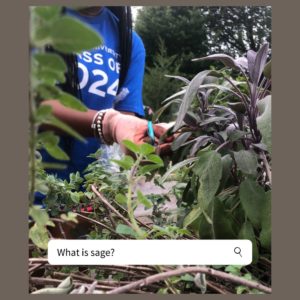 The garden may be surrounded by a fence, but my creativity and my curiosity feel limitless. There is something about this garden that makes me feel instantly at home.
So what exactly does it mean to plant seeds in the soil, and to carefully water and watch the plants
grow? Gardening is a habitual practice that reminds us to always treat ourselves with gentleness, patience, and love. As I learn to care for the plants and work alongside others, I will also learn how to take care of both myself and others.
I am so excited to be a part of this legacy of love that FoodPrints will leave behind for ourselves and for the next generation of gardeners.