FoodPrints
Pilot Light Food Education Standards come to DC classrooms through FoodPrints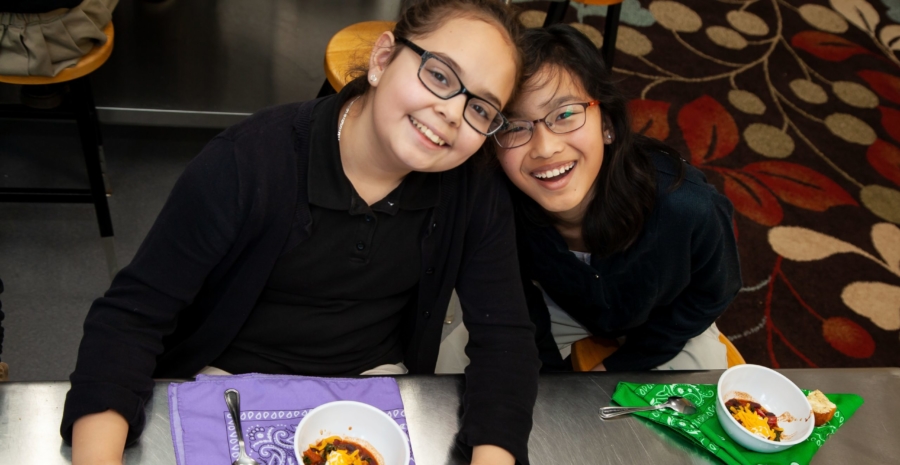 At the heart of the FoodPrints experiential food education curriculum are numerous hands-on experiences for students Pre-K through 5th grade, designed to nurture their sense of curiosity and excitement around fruits and vegetables. FoodPrints aligns these experiences with Pilot Light's National Food Education Standards. We are proud to partner with Pilot Light, as their work supports students as they learn how to make informed food choices and connects students' classroom learning to the "foods on their lunch trays, at home, and in their communities." Through their National Food Education Standards and cohesive model for food education, Pilot Light is spreading food education to schools throughout Chicago and beyond.
Pilot Light Standards in Action through FoodPrints Lessons:
Eating the Rainbow:
In the 1st grade FoodPrints lesson, Eating the Rainbow, students become familiar with the colors, shapes, and unique features of fruits and vegetables by searching for and drawing colorful fruits and vegetables. They then work together to sort the colorful produce they harvest from the garden – sometimes supplemented with produce from the farmers market – by color and shape. All this is a background to discussing the importance of eating a variety of colors, which provide nutrients that keep our bodies happy and healthy.
Our "Eating the Rainbow" lesson is one example of how FoodPrints puts into action Pilot Light's National Food Education Standard #6, "We can make positive and informed food choices."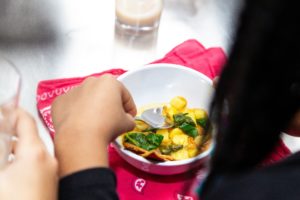 Edible Plant Parts:
Another FoodPrints lesson that puts this standard in action, along with National Food Education Standard #2, "Foods have sources and origins" is Edible Plant Parts. In this lesson, students work collaboratively to classify a variety of fruits and vegetables to identify the edible parts of different plants, collaborate with peers to open and dissect food, and discuss their observations.  Students reinforce ELA and Science concepts as they sort and discuss each plant part and observe plant structures and review their functions.
FoodPrints' Edible Plant Parts video, part of a new instructional video series, brings the lesson to life for students and engages students in a joyful way and reinforces connections to Pilot Light standards as well as academic content.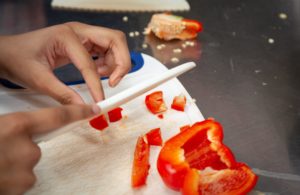 Advertising & Food Choices:
FoodPrints approaches Food Education Standard #7, "We can advocate for food choices and changes that impact ourselves, our communities, and our world," in our lesson Advertising & Food Choices, which focuses on the big idea, "There are many influences on our food choices." In this lesson, students look at samples of advertisements, recall ads they have seen, and discuss how ads might influence what they choose to buy or to eat. Students then design an advertisement for a nutritious food or ingredient.
Please visit pilotlightchefs.org to learn more about our incredible partner and their important work in food education.