FoodPrints
FoodPrints on NPR Morning Edition!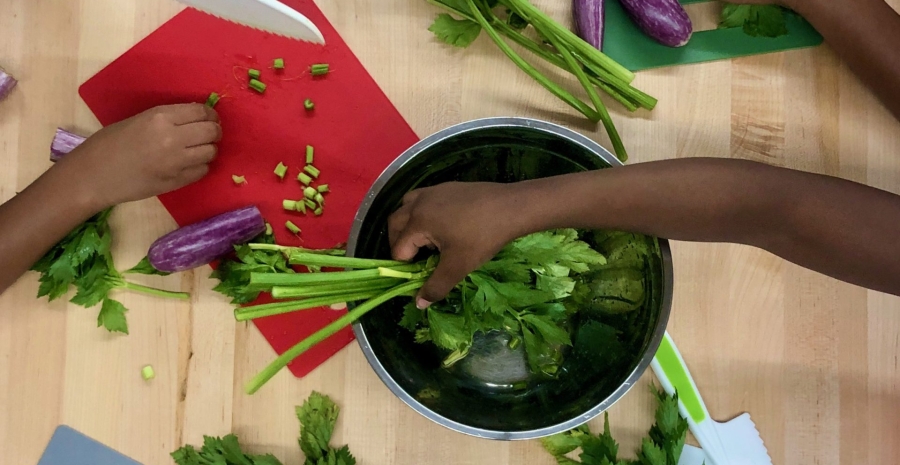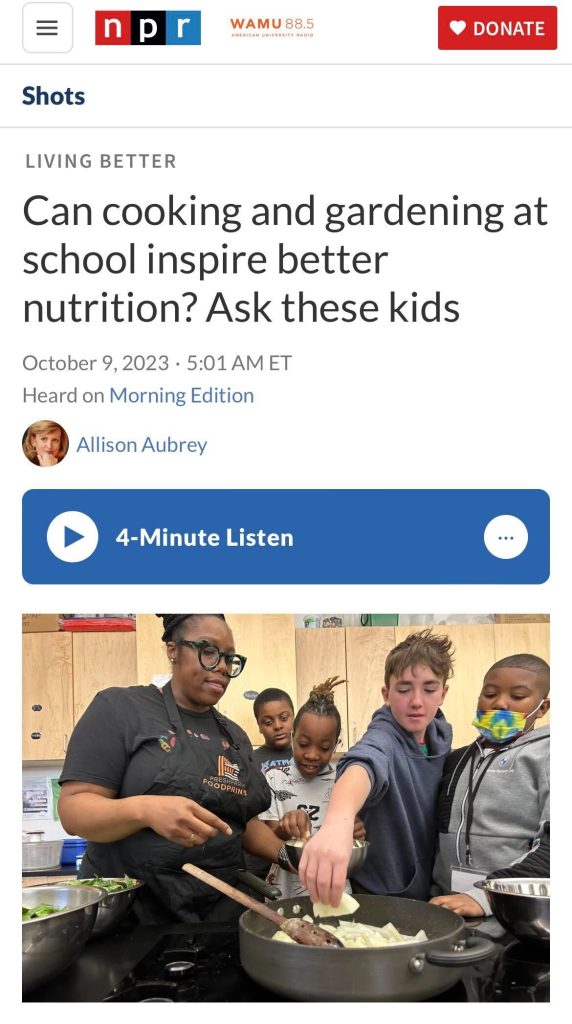 NPR's Allison Aubry highlighted our FoodPrints program on Morning Edition as a model for weaving food and cooking into the school curriculum—against the backdrop of high rates of diet-related disease in the U.S.  October may be Farm to School Month, but every FoodPrints class is a farm-to-school experience as our students grow and harvest food from our school gardens and cook, and eat nutritious recipes in our kitchen classrooms.
Listen to the story, Can cooking and gardening at school inspire better nutrition? Ask these kids, for a rich audio experience of a FoodPrints classroom, where students learn about the health benefits of whole grains, roll out whole-grain crackers, and sauté collard greens with browned onions.
"Programs like FRESHFARM can help kids expand their palettes by introducing them to new tastes. At first, many kids are turned off by the bitter taste of greens. But through the alchemy of cooking, caramelizing the onions, and blending in fresh ginger, kids can be inspired," notes Aubry in her reporting.
Take a listen, share the story with friends and family, and explore FoodPrints to learn how our lessons bring science, math, and social studies to life, benefiting families and educators locally and nationwide.