FoodPrints
Letter to DC Council: "Following the FoodPrints lessons, both kids talk about it nonstop"
Dear Councilmembers,
I am a mother of young students at Marie Reed Elementary School and have been so incredibly impressed with the variety and quality of the education they receive every day.  As the daughter of two California public school teachers, I know that public school workers are underappreciated heroes and instill the foundation of knowledge that our kids need for success in life. As an ER physician, children's health is something I am very passionate about.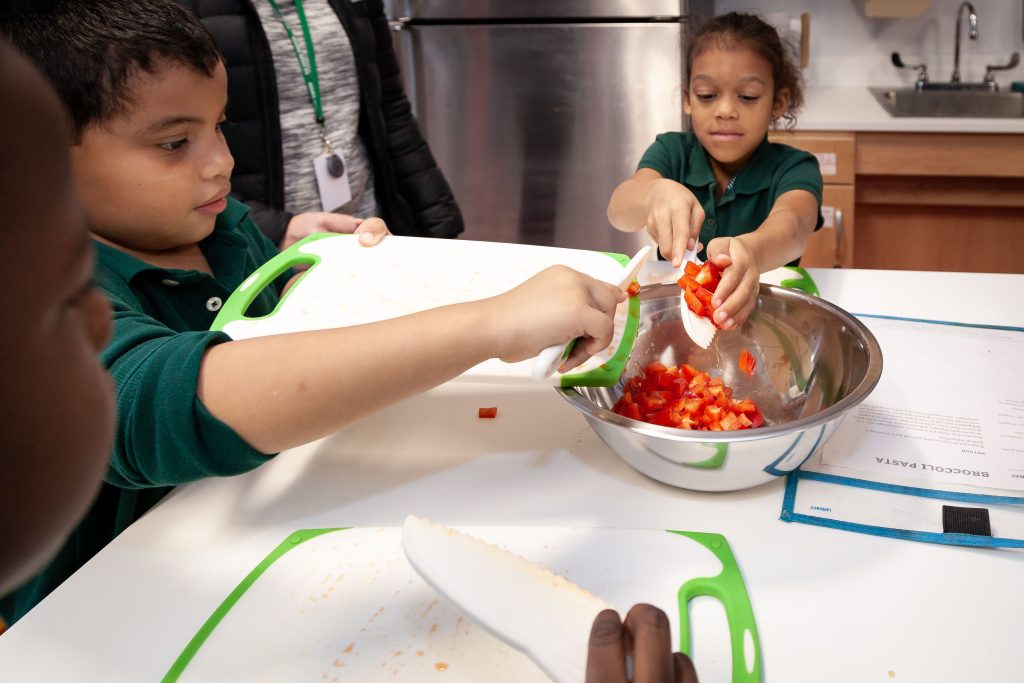 The FRESHFARM FoodPrints program offered at Marie Reed is absolutely one of the best educational programs and truly my kids' favorite. They have learned all about the origin of food, from milling wheat and making pancakes to now learning how plants grow and will eat from their own garden. With the ongoing epidemic of obesity in children, learning about all aspects of food and the importance of healthy eating is as imperative as any other classroom subject.  Following the FoodPrints lessons, both kids talk about it nonstop and have asked more insightful questions at meal times. I have shared photos and videos of FoodPrints with my now retired teacher parents (their abuelos) and every time they are so amazed and impressed at the program (and jealous they couldn't offer it to their students!).
I urge you to please continue to fund this amazing program. FoodPrints gets kids excited to learn, but also has the potential to greatly impact their future health.
Sincerely,
Dr G. and family