FoodPrints
Finding Your Voice in the Kitchen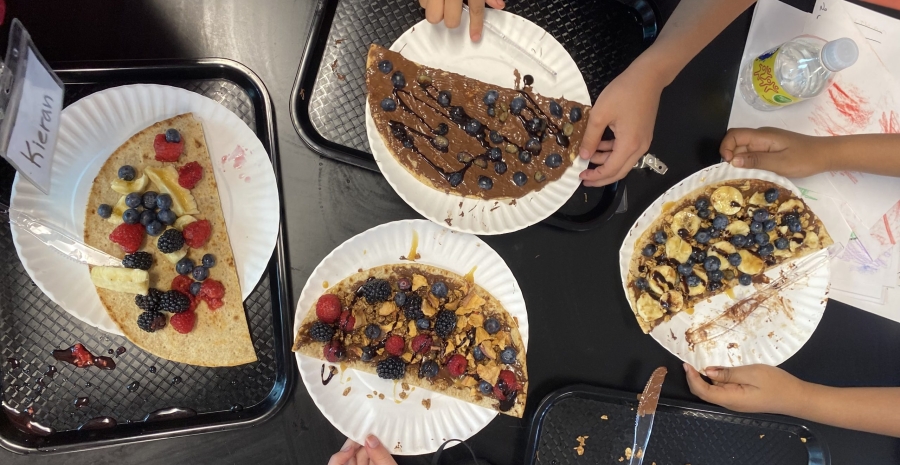 Monday, peppers and cucumbers may be spread out across the tables, ready to be cut. Tuesday, your nose could be greeted by beets roasting in the oven, cans of chickpeas, lemon juice, and tahini ready to prepare a homemade beet hummus. Wednesday, crushed tomatoes and fresh basil may be on the stove in preparation for personal pizzas. Students look forward to each day's food "surprise" so much so that they often poke their heads in FoodPrints classrooms or see their teachers in the hall and ask "what are we making today?," eagerly awaiting the chance to cook and eat.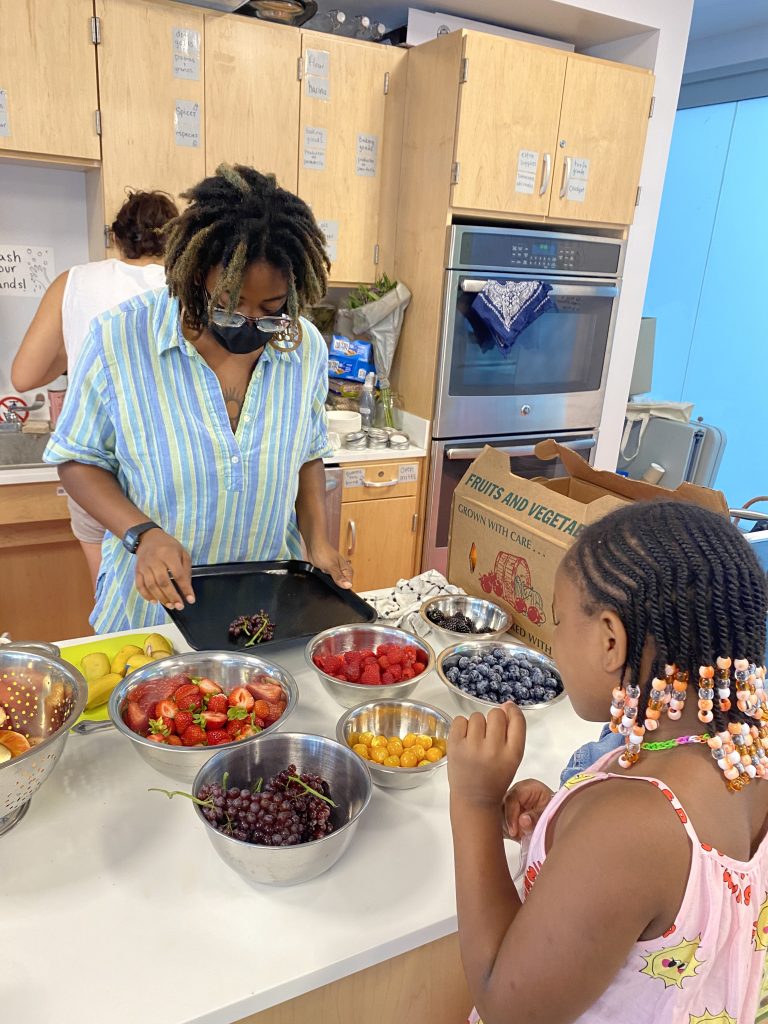 A Recipe A Day…
Students grow, cook, eat and learn in every class, but in our summer program, cooking really sparked students' curiosity as the food and recipes they prepared were different each day. They especially loved putting their own spin on salads, pizzas, pickled veggies, and more, and each time they got the chance to customize their own recipes, they experienced confidence-boosting independence and agency in the kitchen.
Cooking in FoodPrints starts with a demonstration. Students watch from their seats, as the kitchen classroom lights up with fresh produce, a new recipe, and a demonstration of new cooking skills. Then, students begin their own cooking.
When students get a chance to choose their own ingredients, they put thought into personal preferences while forming opinions on new tastes. Trying new things alongside creating their own likes and dislikes, students are able to leave a FoodPrints class with a new understanding of their opinions on food, forming an identity of who they are as both a chef and an eater.
This summer, we made pickled radishes, carrots, and cucumbers. After cutting their vegetables into various shapes and sizes, students lined up at the front of the class to fill their jar with pickling brine and spices. With an assortment of herbs and spices to include in their pickles, students began to plan out their choices in their heads. Garlic, dill, fresh oregano and more were on display as each student made their way down the line. Some added lots of additional flavors, while others opted to go with less, wanting to highlight the freshness of their vegetables.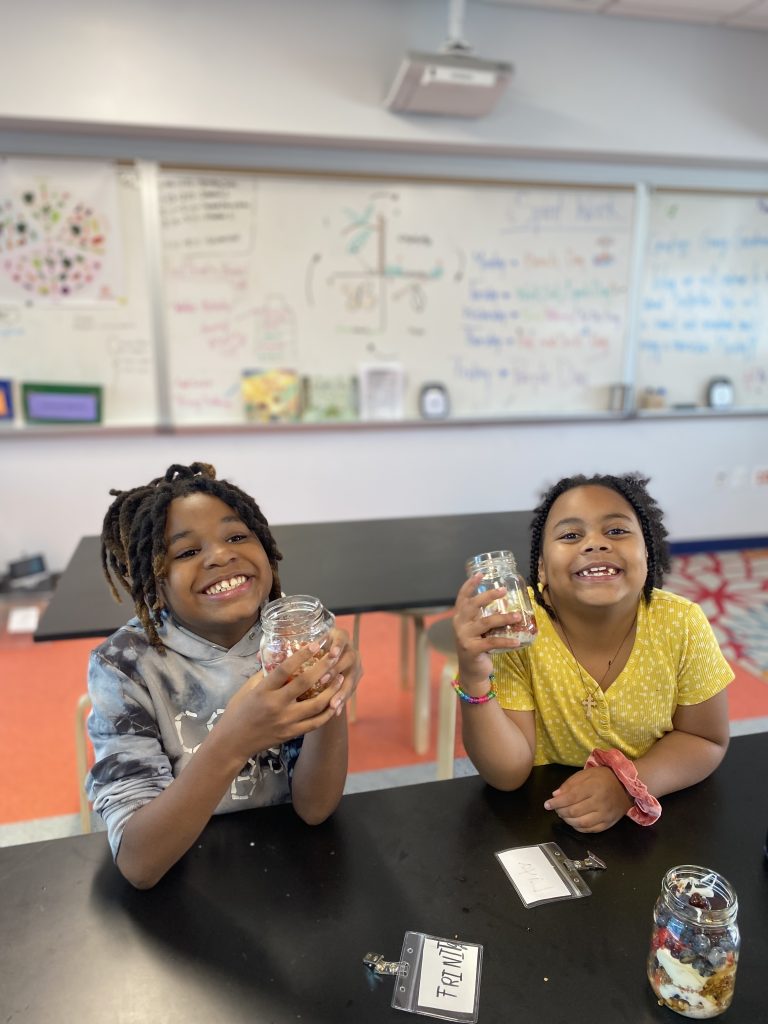 Confident Cooking Choices
Creating excitement and comfort around new cooking experiences and fresh produce is promoted through choice. With consistent exposure to new foods and recipes, students begin to become comfortable with unfamiliar foods and more willing to try something new. In FoodPrints, students never have to try something if they don't want to, but being brave is always encouraged. Allowing students to make the choice to try something new or not, gives them ownership over their cooking and eating preferences, and ultimately leads to a healthier relationship with food.
Finding your voice is a tough thing to do at any age, but when students get to make choices like selecting what kind of berries they like with yogurt, or whether or not to add peppers to their personal pizza, a lasting impression is made. The food students make in FoodPrints shapes their character. Giving students the opportunity to have agency over their food choices allows them to begin to find their own voice in the kitchen and go home a more confident budding chef and individual.