FoodPrints
Celebrating FoodPrints and the power of food and garden education in our schools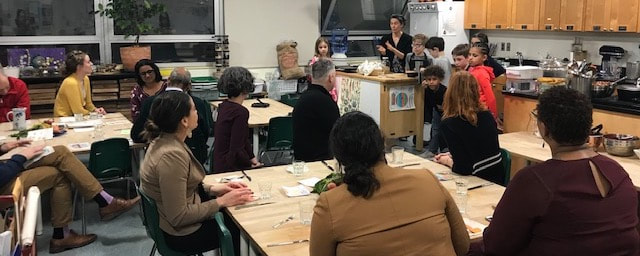 On March 6th, friends, supporters and donors joined us for a wonderful dinner to celebrate FoodPrints and the power of food and garden education in our schools. The meal was prepared and served with love and poise by 3rd and 4th graders from School Within School.
Students spent the day peeling, chopping, mixing, setting tables, and more for our guests.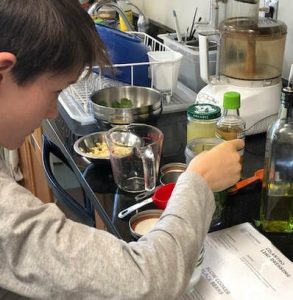 ​On the menu were items selected by the students: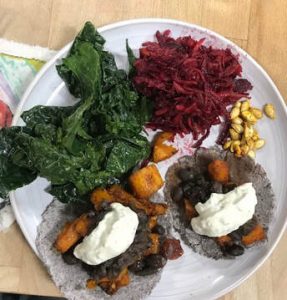 ​Students introduced each dish eloquently:
Students served our guests from DC Public Schools, Office of the State Superintendent of Education, School Within School, University of the District of Columbia, and the World Bank.
Thank you for celebrating with us!