Food Access
Produce Plus Enrollment Begins May 2nd!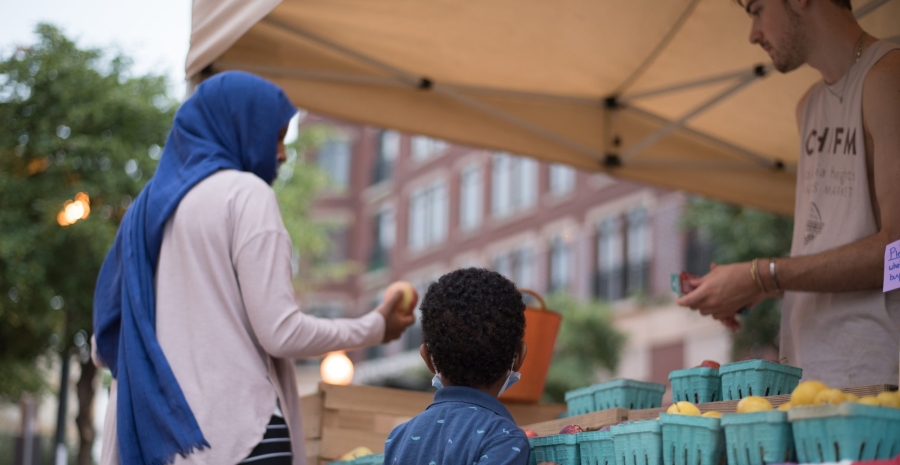 Produce Plus Enrollment for the 2022 Season Begins May 2nd!
Here's What You Need To Know
What is Produce Plus?
Produce Plus is funded by DC Health and provides locally grown, fresh produce to DC residents with limited access to fresh, healthy food.
Food access inequities are a prevalent and persistent problem in Washington, DC, resulting in many communities with little to no access to fresh, healthy foods. DC Health's program aims to create long-term system changes and solutions to ensure that every resident has meaningful access to healthy, affordable, and culturally appropriate food.
Here's how Produce Plus works: From early June through the end of September, program participants get $40/month to spend on local produce of their choosing at select farmers markets and farm stands throughout the District. These funds increase access to fresh fruits and vegetables while simultaneously generating meaningful income for local farmers, many of whom are also first-generation farmers and BIPOC farmers.
What is FRESHFARM's Role In Produce Plus?
In years past, Produce Plus participants have been able to spend their benefits at FRESHFARM markets. In the fall of 2021, DC Health named FRESHFARM as the new administrator of the program! As the program administrator, FRESHFARM will work to serve over 4,500 District residents, center customer choice in program design, increase redemption of food funds, and improve healthy food retail environments in the District.
When Does Enrollment Start? When Does the Program Start?
Soon! Here are the key dates that you need to know:
May 2nd – Enrollment opens to the public – weekly waves will be announced to increase the number of chances that residents have to enroll
May 31st – First round of public enrollment closes
June 1st – Produce Plus program starts at participating farmers markets across Washington, DC, and will run until September 30th
How Do I Enroll?
We will be announcing enrollment details in the next few weeks. Please check our website and social media handles (Instagram and Twitter) for updates soon!
What Is Going To Be Different About Produce Plus in 2022?
As new administrators of the program, FRESHFARM will apply our decades of expertise in making local food accessible across the region to support DC Health in scaling up the program and improving Produce Plus participants' experience. Changes to Produce Plus this season will include:
A new digital incentive system to manage food funds
A longer customer enrollment period
Remotely-loaded benefits
Complete choice of produce items sold by approved farmers at approved locations
Nutrition education and engagement activities for shoppers
How Else Does FRESHFARM Seek To Improve The Produce Plus Shopper Experience?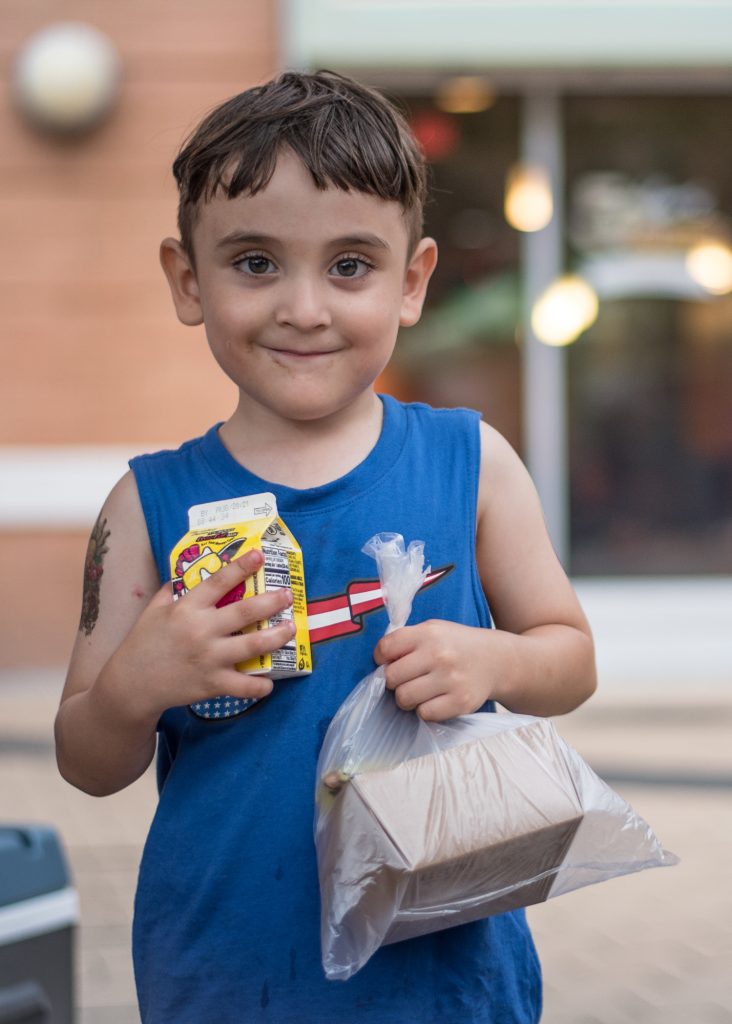 In partnership with DC SNAP-Ed, we are developing a team of Food Navigators who will assist residents with shopping at the market, connect them with other local and federal nutrition benefits and how to use them, and lead hands-on cooking demonstrations at Produce Plus participating markets.
Questions? Please contact: produceplus@freshfarm.org or text or leave a voicemail at (202) 888-4834
Photo credits: Juliana GB