Farmers & Producers
One Eight Distilling – An Origin Story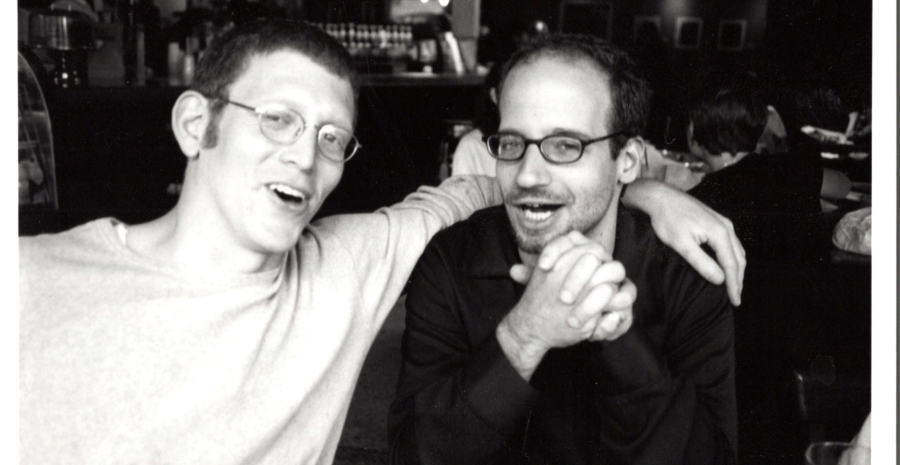 We love sharing the origin stories of our beloved local vendors, including DC-based spirit maker, One Eight Distilling.
In 1988, Sandy Wood and Alex Laufer met their freshman year at Vassar College. They became fast friends and spent a great deal of time together cooking, camping, taking road trips, seeing bands play, and were roommates for a few years too. Shortly after graduating, Alex moved to San Francisco and Sandy went to Law School at American University.
The distance only led to more travel, including the time Sandy flew out west to join Alex on his cross-country drive back East, where they made a memorable stop in Bardstown, KY to taste several bourbons. Shortly after, Alex moved to DC and hanging out with Sandy regularly resumed, but mostly after tucking kids into bed.
In March of 2013, Sandy was content being an attorney, but his interest in making something from scratch was sparked. Within a matter of weeks, he was signed up for a distilling workshop at Koval, started the work forming an LLC, finding a space, and pitching Alex on the idea. The timing was perfect as Alex was a lab manager at a non-profit research lab that was downsizing and pondering what to do next.
Several backyard dram sessions and months later, Alex and Sandy had found a workable space in Ivy City with a plan to chase the flavors of the Mid-Atlantic in spirit form. 6 years later, these best friends in life and distillation are still making vodka, gin, and whiskey from scratch, working with local farmers, and being a part of the Washington, DC fabric!