Farmers & Producers
Fire at Dairy Farm Keswick Creamery: Rural Resiliency in Action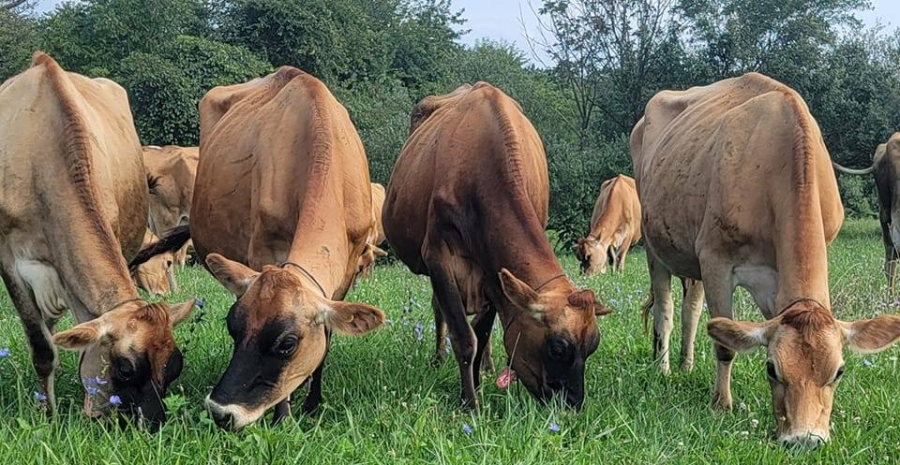 Electrical Fire at Keswick Creamery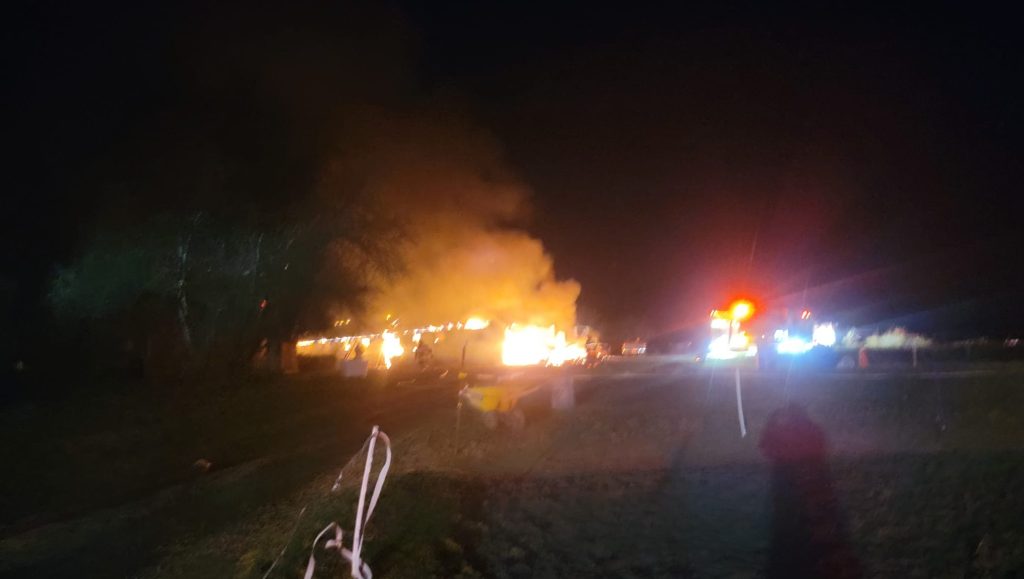 In the early hours of December 13, an electrical fire burnt the Keswick Creamery at Carrock Farm milking parlor, milk house, and cheese plant. Thankfully, all humans and animals, except for one beloved cat, were spared. The local fire companies, who showed up immediately, knocked the fire down quickly and contained it to just one building.
The fire sent shock waves both in the Washington, DC food scene and in rural Pennsylvania. Keswick Creamery (Newburg, PA) is one of a small handful of dairies in the FRESHFARM network and has been selling their beautiful farmstead cheeses at our markets since 2001. What's more, Keswick is a multigenerational farm in operation since 1978 and is a mainstay in the Pennsylvania dairy community.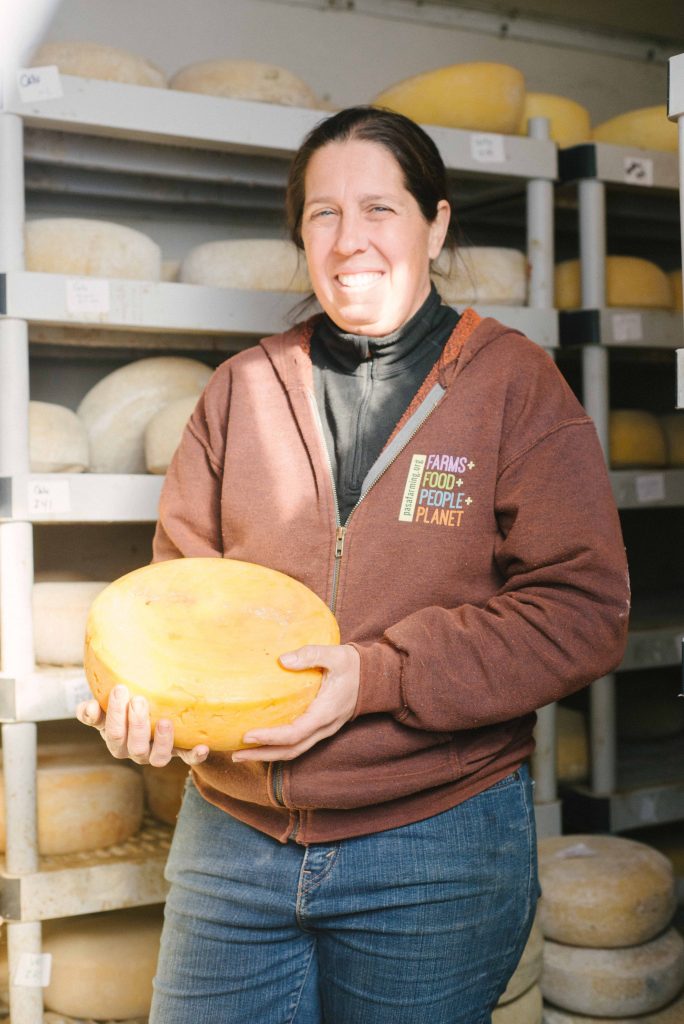 As quickly as the fire destroyed the heart of Keswick's operation, the community pulled together to help farmer Melanie Dietrich Cochran and her family. Friends brought generators and milking equipment so that the farm would have power and be able to milk the herd in the immediate aftermath of the fire. Neighbors, including Amish builders, immediately stepped in to help with demolition and clean-up. Fellow dairy farmer Bob Miller of Nice Farms Creamery (Federalsburg, MD), whose own Jersey herd descends from Keswick's, has taken in Keswick's cows while Melanie and her family chart their uncertain path to recovery. PASA Sustainable Agriculture made a sizeable donation from its Farmer Emergency Fund that helped Melanie and her family get electricity restored. Market staffer and family friend Sharon Perrone quickly started a GoFundMe campaign which raised nearly $35K in just a few weeks.
Melanie's office, where she kept all her cheese recipes and herd records, was lost in the fire. "I'm a total Luddite and wrote everything down on paper, nothing was saved to the cloud," Melanie explained. She and a long-time employee at the dairy worked together to reconstruct recipes from memory, from Keswick's luxurious chocolate pudding to firey Dragon's Breath.
Rebuilding the Farm 
The good news is that Keswick has insurance. The bad news is that much of the farm was constructed in the 1970s and had been grandfathered into codes, and insurance won't cover any part of the buildings that were grandfathered. Melanie is estimating rebuilding will cost over $500,000.
The work is already underway. Neighbors, friends, and total strangers gathered on December 27th for clean-up and demolition, and rebuilding started just a few days later. "Footers were poured on Thursday (12/29) and the perimeter wall was poured on Friday (12/30)," shared Melanie, who is already shopping for new cheese-making equipment. That being said, Keswick is months away from being up and running again.
What can you do to help?
If you can, please make a contribution to their GoFundMe and share it with any of your cheese-loving friends, near and far. The goal is $100K and they are 30% percent of the way, but there's a way to go.
Buy cheese! The fire spared a walk-in cooler and aging room, so Keswick does

Keswick will be at Dupont Circle on select dates this winter.

have some product to sell at farmers markets. Keswick will be at FRESHFARM Dupont Circle Market this Sunday, January 15th, and will be bringing their brie, cheddar, feta, baby Swiss, Frosty Morning, and yogurt cheese. For updates on when Keswick will be at market follow them on Instagram or check out the market updates in our weekly Market Basket newsletter.

Mark your calendars for an upcoming benefit concert, slated for January 28th at the National Apple Museum in Biglerville, PA. The concert is donation-based and will feature live music from six local bands, door prizes, and food for purchase, with all funds going to Keswick Creamery. RSVP to the "barnraiser" and get more details here.
"I don't farm because I have to, I farm because I love it."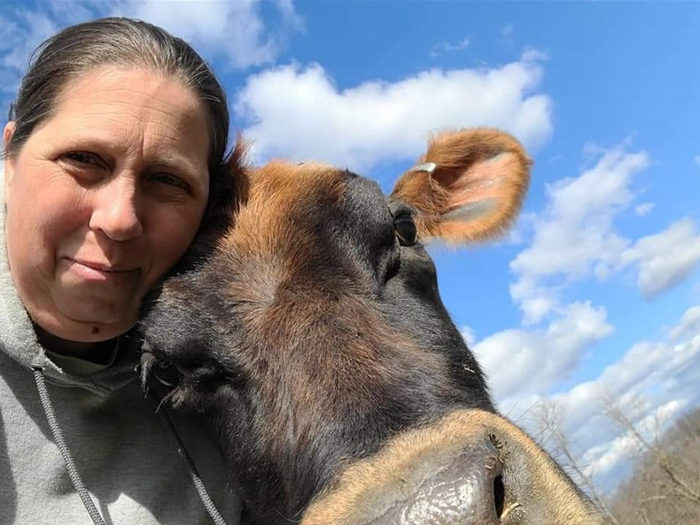 The devastating fire at Keswick is more than just a loss of income for Melanie and her family. Farming is their way of life. Melanie eloquently described her relationship with the farm and the cows in a recent Facebook post, which she invited us to share (we condensed it slightly).
"We miss the milking cows. For the last 48 years (for my mom) and 25 years (for me, but really all my life) there have been cows to milk and heifers the feed every morning. Every day, morning milking and feeding and repeat in the evening. All our schedules and activities fit in around the milking, twice a day, every day. Dairy farming is a routine, the milking and feedings are constant, and the other work changes with the seasons. There is sorrow, death, manure, and heartache, especially when you can't save a favorite cow, but there is also joy, hope, birth, and renewal.
"There is something to say about being so connected to the land and the animals. We feel each season, whether we want to or not. We eagerly await spring when grass starts to grow and can feel the cows' excitement the first time they go on pasture after a cold winter. We navigate through the dry spells in the summer, trying to stretch the pasture until the next rain. And we rejoice in the cooler fall temperatures and second fall flush of pasture and grazing, which produce the most amazing milk.
"The cows are the touchstone…every day. With them gone, it's not unlike going to work but all your coworkers are gone and now your job has changed.  We're adrift without the purpose of having cows to milk. You know that cutesy saying "some of my best friends are cows"?  For me, it's the truth. I don't farm because I have to, I farm because I love it. It's a lifestyle choice that I made. Making our milk into cheese was a perfect option for us. We milk our beloved Jersey cows and then turn their amazing milk into delicious cheese that I sell on weekends, giving me a weekly opportunity to tell people how wonderful our cows are. I know our cows are being well cared for at Nice Farms Creamery, LLC and that is such a comfort to us right now. But we miss them so much.  My head knows the cows are coming back but my heart isn't sure. Thank you for your support over the last week…we really needed it…and still do…please keep lifting us up…this is so hard."
Follow Keswick on Facebook for more updates.